Clearance Garage Doors

Take advantage of the huge discounts on our special clearance garage doors, all much lower than RRP! Many are perfect garage doors, some have slight damage, but nothing severe at all, and some have simply been in our stores for a long time and now we need the space.
If you are building a new garage or simply want to replace your old garage door then right now would be a good time to call us. The garage doors below are just a few examples as we cannot list them all on our website and stock is changing daily of course so please check before making any decisions or maybe calling over to our showroom where you can see the doors in our stores.
When they are sold they are gone! These are one off deals!
All door prices shown are inclusive of VAT but not delivery (area specific) - typically £30 - £60
Please call us on 01933 229135 for full details on all the doors we have to offer.
Over 200 doors in stock ready to go! Below are just some examples.
---
Usual Price:
£813.73
Sale Price:
£750.00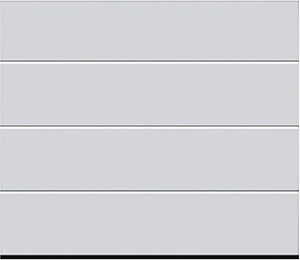 Hormann LPU40 Sectional L Ribbed
Ref Code: CL1559
Size: 3048mm wide x 2125mm high
Sub Frame: 55mm Frame Cover Profiles Silkgrain Window grey RAL 7040
Quantity: 1
Colour: Window Grey RAL 7040
Description: Hormann LPU40 L Ribbed sectional door in Window Gray (RAL7040) with matching 55mm Frame cover profiles. The door is wider and higher than a standard door so is perfect if you're looking for a door with a larger drive through width & height. The image shown is a library picture and is used for illustration purposes only.
For full details, please contact a member of our sales team on 01933 229 135
---
Usual Price:
£1,875.00
Sale Price:
£599.00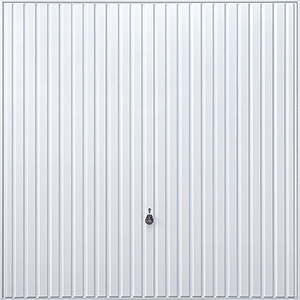 Hormann 2001 Vertical Up and Over
Ref Code: ND121202
Size: 7'6 wide x 6'6 high
Sub Frame: N/A
Quantity: 1
Colour: White Powdecoat
Description: This door has been in our storage for a while, therefore it will need a clean. It comes with canopy gear, and is in the vertical rib design.
For more details, please contact a member of our sales team on 01933 229 135.
All door prices are inclusive of VAT Download our self survey form for help on measurements Call us right now but make sure you have some idea of the sizes of your garage opening so we can narrow down the options effectively. (01933) 229135