ACCOYA: 10 YEAR GUARANTEE

DID YOU KNOW?
THE NEW, SUPER-DURABLE TIMBER GARAGE DOORS - ACCOYA GARAGE DOORS!
Take a look at the Accoya® range of timber garage doors – all with a 10 year guarantee on finish when ordered with factory finishing.
NOW is the time to buy! As well as the guarantee, Woodrite's Thetford range, the entirety of which consists of doors made of Accoya® wood, has dropped in price - so be certain to view the range before any possbile price increases!
Although timber is an aesthetically desirable product, its durability is considered to be one of its disadvantages. Accoya® wood however, is the result of years of research, and now proves to have exceptional levels of strength. When it undergoes the correct treatment, Accoya® wood is able to sustain far greater longevity than other timber doors, banishing such doubts.
Accoya® wood has beautiful graining which is accentuated by the superb choice of high quality, breathable colour finishes that are available. The timber is perfect when painted by any RAL colour, and is aided by the Accoya® treatment process which fixes tannins and resins.
The strength of the wood is also able to last for a much longer duration of time when it undergoes the correct treatment. Woodrite therefore treat each of their doors (they even turn them upside to ensure every inch is covered with treatment), and provide a 10 year guarantee when you choose to have an Accoya® door factory finished.
As exceptional quality of this timber has been achieved after decades of research, and is now ideal for the challenges a garage door faces in the outdoor environment.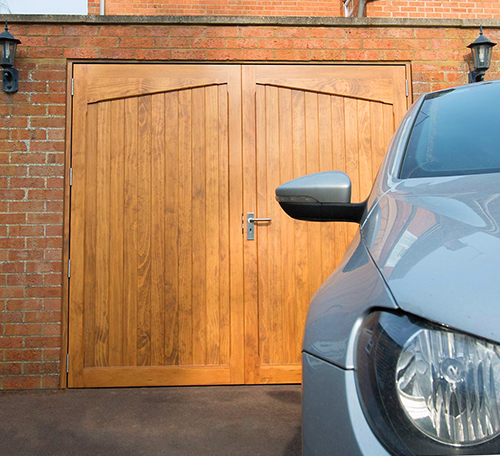 ______________________________________________________________________________________________________________________________________________________________________