FREE SECURITY UPGRADE on Gliderol Insulated Roller Doors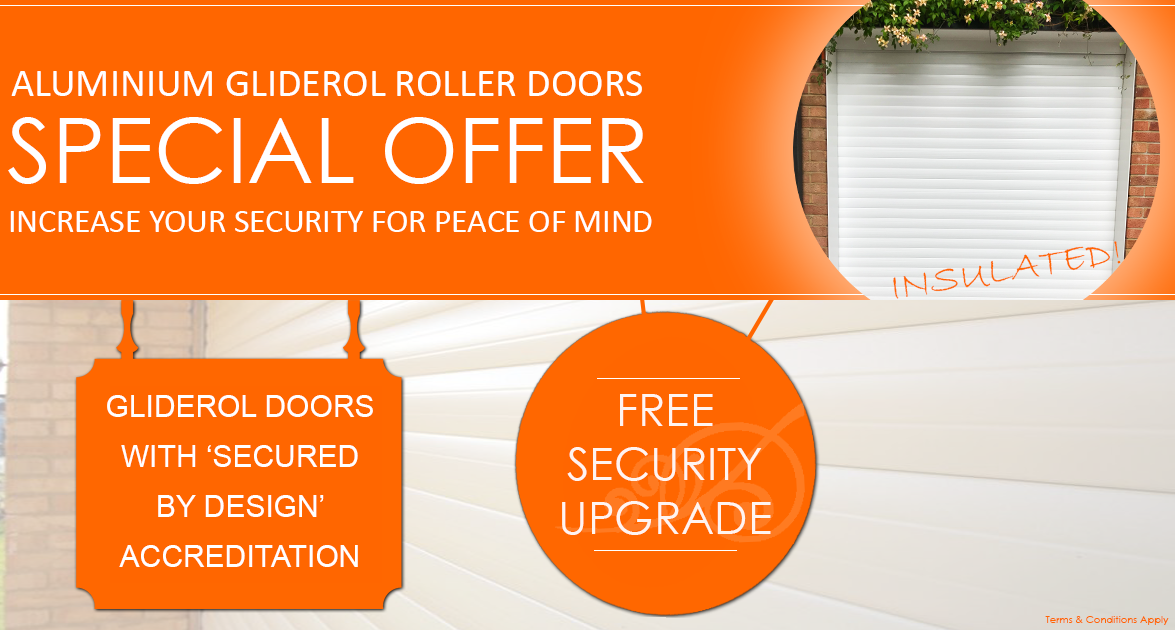 Placing an order for a Gliderol insulated aluminium roller garage door?
Increase its level of security for FREE
With Police-approved initiative Secured by Design!
Terms and conditions apply.
Free Secured by Design Upgrade

If you're purchasing an aluminium roller door by Gliderol, we are currently offering a security upgrade for COMPLETELY FREE!

What is Secured by Design?

Secured by Design is an initiative acknowledged by the UK Police that is organised to reduce crime by adding security features to various products.

Having passed various tests, these products are then certified as 'Secured by Design', offering extra security against potential intruders and in-turn further protecting your property.
- Please note that colour examples may not always show a true depiction of colour.
Gliderol Insulated Roller Doors Colours
Below are the available colours for Gliderol's insulated roller doors, with some beautiful painted and laminated finishes available.
Please note that only a selection of colours are available for the Compact roller door.



INTERESTED? ANY QUESTIONS?
Contact us! Here at The Garage Door Centre, we have years worth of experience and knowledge, and will be happy to guide you on this Secured by Design offer.
Simply give us a call on 01933 229135, or get in touch via our contact form or e-mail by clicking here >
Terms and conditions apply.