Electric Garage Door Openers Basingstoke Hampshire
Buy High Quality Electric Garage Door Openers in Basingstoke Hampshire
The Garage Door Centre is a leading supplier of Electric Garage Door Openers in and around Basingstoke. Our team can supply and deliver in and around Hampshire and we're always happy to provide expert guidance whether it's related to Electric Garage Door Openers, designer garage doors, roller shutters and remote control operators. We have a wide range of products in Hampshire from some of the leading garage door manufacturers, such as Hormann, Garador, SWS, Wessex, Carteck and Woodrite. To find out more about our wide range of products and services, call The Garage Door Centre today on 0800 525 442.
The Right Electric Garage Door Openers in Hampshire for you
Choose The Garage Door Centre for the very finest Electric Garage Door Openers in the town of Basingstoke. With a wide variety of products available in a multitude of shapes, sizes and colours, our website is the ideal place for guidance for you to buy doors. We can cater for domestic and commercial clients. Our products are all fully CE compliant and have undergone thorough testing. Quality is always second-to-none. We are experienced retailers with many satisfied customers throughout Hampshire. Our commitment to the industry allows us to work with top brands who offer top quality products. Your new Electric Garage Door Openers will look great and will be built to last.
The Garage Door Centre has a number of manufactures of electric doors. Our range covers both large and small, heavy and light units. The doors include electric gates, roller doors and canopy doors. All offer a wide range of benefits which include convenience, security and safety. Our doors only use high quality products to provide years of issue free maintenance. Currently on the market are low cost, non-European non-compliant products that do not mean even the basic safety standards. These pit-falls can be avoided by using one of our tested and certified products. The electric operators that we provide work for steel, GRP and timber
Some Examples of Our Electric Garage Door Openers
See what out clients have to say
Thank you, an excellent job done.
The Garage Door Centre – Meeting Customers' Needs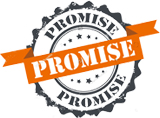 Our company has been helping customers to buy high-quality garage doors for 31 years. Since then, we have become the leading retailers in our field. With our many years of experience, we understand our customers' top priorities. Here are just some of the ways we can meet your needs:
Product choice: we stock up and over, roller, sectional and side hinged doors from brands like Carteck, SWS, Garador, Gliderol, Hormann, Wessex and Woodrite.
Warranties: our brands offer excellent warranties to cover you for parts and repairs in the years to come.
Resources: we have numerous online resources for customers to access. There are measuring guides, FAQs, price calculators and fitting instructions to name just a few.
Delivery: your products will arrive directly with you, delivered by our dedicated couriers.
Installation: we have built up a UK network of trusted partners and can assist you with our new partner programme to help you to install your product. If you'd prefer to fit your Electric Garage Door Openers yourself we have detailed instructions available.
Support: our experienced staff can help you every step of the way. From instant help when choosing Electric Garage Door Openers to a comprehensive aftersales service, there's support available whenever you need it.
Value for money: our wide range of stock and good purchasing terms ensure prices are kept as low as possible for our customers.
If you have any more questions about ordering Electric Garage Door Openers in Hampshire, please don't hesitate to give us a call.
Serving Basingstoke and Hampshire
UK's Leading Supplier
As the UK's largest specialist distributor for all leading manufacturers, we can offer Electric Garage Door Openers that suit your needs, and we can provide products from small specialist companies, as well as those built by Hormann, Garador, SWS, Wessex, Carteck, Woodrite and Novoferm.
For further information on our wide variety of products, call us today on 0800 525 442 and we'll discuss your needs.