Garador Garage Doors Annan Dumfries And Galloway
A Garage Door Supplier with a Broad Range of Garador Garage Doors in Annan and Dumfries and Galloway
If you're searching for Garador Garage Doors and you're located in and around Annan or a different area of Dumfries and Galloway, The Garage Door Centre can help. Our expert team is always ready to provide insightful advice on various types of Garador Garage Doors, and if you are unable to decide on a door that's well-suited for your property, we can offer a range of suggestions on garage doors. We only supply doors of the highest quality, including Hormann, Garador, SWS, Domina, Gliderol, Carteck and Woodrite, and we can deliver any of our products to Annan and many other additional locations across the UK.
The Garage Door Centre is a leading UK supplier of Garador Garage Doors in and around Annan. Our team can supply and deliver throughout Dumfries and Galloway and we're always happy to provide expert guidance whether it's related to Garador Garage Doors, designer garage doors, made to measure options or remote control operators. We have a wide range of products in Dumfries and Galloway from some of the leading garage door manufacturers, such as Hormann, Garador, SWS, Wessex, Carteck and Woodrite. Need this installing? We should talk to you about our partner programme; we have a network of trusted partners across most of the U.K. To find out more about this and our wide range of products and services, give us a quick call today on 0800 525 442.
For further information on our wide range of services, call The Garage Door Centre today on 0800 525 442.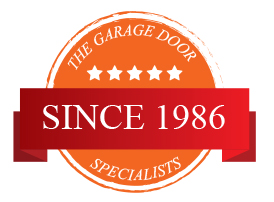 Uk's No.1 Website for Garage Doors knowledgeable, professional and reliable advice, services and installation 1986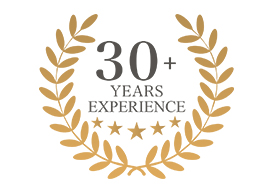 With over 30 Years of Expertise and Experience!
See what out clients have to say
Am extract from a magazine article published last year from an interview with Mr David Blacklock, manager of The Garage Door Centre office in Bedfordshire.

Garador is one of the oldest garage door manufactures in the UK. They manufacture a comprehensive range of entrance and garage doors. Their portfolio includes Up and Over doors, plus Roller doors, Side-hinged and Sectional doors and they all have features and extras available on their range. The trained engineers are controlled from their showroom in Northampton and are there to ensure that your garage door is fitted perfectly.
Some Examples of Our Garador Garage Doors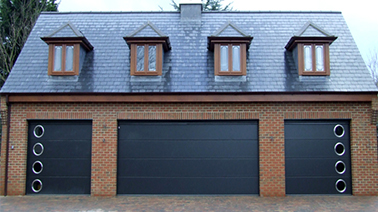 More Information on Garador Garage Doors Products
Specialist Doors
As the UK's largest specialist distributor for all leading manufacturers, we can offer Garador Garage Doors that suit your needs, and we can provide products from small specialist companies, as well as those built by Hormann, Garador, SWS, Wessex, Carteck, Woodrite and Silvelox. For further information on our wide variety of products, call The Garage Door Centre today on 0800 525 442 and we'll discuss your needs.
About The Garage Door Centre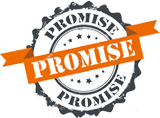 We're the number one supplier for garage doors across Dumfries and Galloway, and it's our broad range of benefits that make us extremely difficult to beat. We don't just provide high quality products and a first-rate fitting service; here are some additional advantages:
We have the broadest range of garage doors and related products in the UK
We can Supply, Survey, Specify and Install for up to 90% of the United Kingdom
Established as a garage door specialist since 1986
A showroom in the Midlands with more than 160 operational parts on view
Nationwide delivery on any products
Professional advice on the most appropriate garage door for you
Experienced staff to guide you through the options and pricing
Most doors have a 10 year guarantee
See our Product Catalogue for most products available

Trade? Open an Account Today

Annan Garage Door Types
You can also choose from the following Manufacturers: