Side Hinged Garage Doors Nantwich Cheshire
A Leading Supplier of Side Hinged Garage Doors in Nantwich and Cheshire
The Garage Door Centre has been providing high quality Side Hinged Garage Doors in Nantwich since 1986, and we regularly distribute our products to architects, home owners, builders, developers and local authorities. Our highly trained team are always on hand to offer our customers expert advice to guarantee they get the correct product for their individual requirements. We provide expert guidance on headroom, size and security. Our customers can now choose between the following leading manufacturers including Hormann, Cotswold, Woodrite, Carteck, Gliderol, SWS Seceuroglide, Rundum Meir, Markilux, Weinor, Garador, Cedar, Silvelox Cotswold.
As leading suppliers of Side Hinged Garage Doors, we have a comprehensive choice of products available for you to browse through on this website. Chat to one of our knowledgeable members of staff over the phone whilst you are guided through our selection and then you can find the one that works for you. Ask about the made to measure choices. We have been in this business for over 31 years and know the industry inside out. We supply what you need and deliver directly to your door.
To find out more about our wide range of products and services, call The Garage Door Centre today on 0800 525 442.

About The Garage Door Centre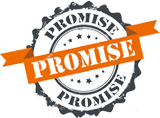 Our company has been helping customers to buy high-quality garage doors for 31 years. Since then, we have become the leading retailers in our field. With our many years of experience, we understand our customers' top priorities. Here are just some of the ways we can meet your needs:
Product choice: we stock up and over, roller, sectional and side hinged doors from brands like Carteck, SWS, Garador, Gliderol, Hormann, Wessex and Woodrite.
Warranties: our brands offer excellent warranties to cover you for parts and repairs in the years to come.
Resources: we have numerous online resources for customers to access. There are measuring guides, FAQs, price calculators and fitting instructions to name just a few.
Delivery: your products will arrive directly with you, delivered by our dedicated couriers.
Installation: we have built up a UK network of trusted partners and can assist you with our new partner programme to help you to install your product. If you'd prefer to fit your Side Hinged Garage Doors yourself we have detailed instructions available.
Support: our experienced staff can help you every step of the way. From instant help when choosing Side Hinged Garage Doors to a comprehensive aftersales service, there's support available whenever you need it.
Value for money: our wide range of stock and good purchasing terms ensure prices are kept as low as possible for our customers.
If you have any more questions about ordering Side Hinged Garage Doors in Cheshire, please don't hesitate to give us a call.
A Dedicated Team for your Side Hinged Garage Doors in Nantwich
The Garage Door Centre does have a dedicated team who aim to provide our customers with the best possible service. We are an approved supplier and we can offer customers direct deliveries on all of our products to virtually any property or site (subject to access and assistance), including Side Hinged Garage Doors in Nantwich and Cheshire. We want to exceed our customers' expectations and our commitment is reflected in our full range of spare parts and accessories. We regularly have customers travel from different parts of the UK to witness some the latest working and static garage doors in our very own showroom.
We regularly update our featured products and our special offers and you can be updated with new offers as they become available by registering with the Garage Door Centre. To learn more about our current selection of products, visit one of the product pages below:
Shopping for Side Hinged Garage Doors – What You Need to Know
We like to help our customers in every way possible. Here, we are sharing our top tips for ordering what you need as supply and deliver only:
Make sure you know exactly what kind of door you're looking for
There are so many to choose from. Our 4 main categories are up & over, roller, sectional and side hinged garage doors. If you're still not quite sure which one is right for your property, first consider space. Roller and sectional doors open vertically so are ideal for people with limited space. Next, consider appearance. Do you want the more traditional look of a side hinged door, or would you prefer a modern and sleek door? Other things to consider are insulation and weatherproofing. Double skinned sectional doors are brilliant at keeping in heat or cool.
Get your measurements correct
The exact measurements you need will depend on the specific door you choose, but here are some general tips for getting started:
1. Measure the width and height. This should cover the existing brickwork opening, not the frame and door.
2. If you are keeping your sub frame, measure the height and width of this next.
3. Measure the space between the lintel and ceiling. This is called internal headroom.
4. Measure the widths of the faces showing on either side when you look out from the inside. These are called internal return widths.
Choose Top Quality Brands
When looking for Side Hinged Garage Doors in Cheshire, it's important to choose robust, high-quality products that will last. Brands like Hormann, Garador, Carteck, SWS and Gliderol are reputable and well-made. By choosing quality products now, you will save yourself time and money in the long run.