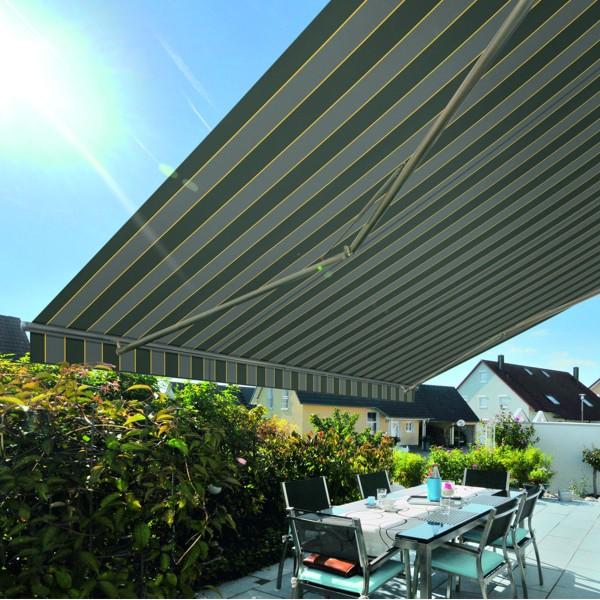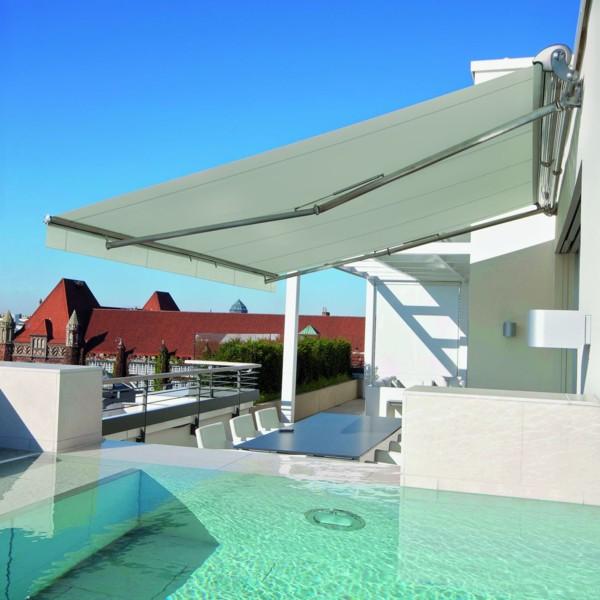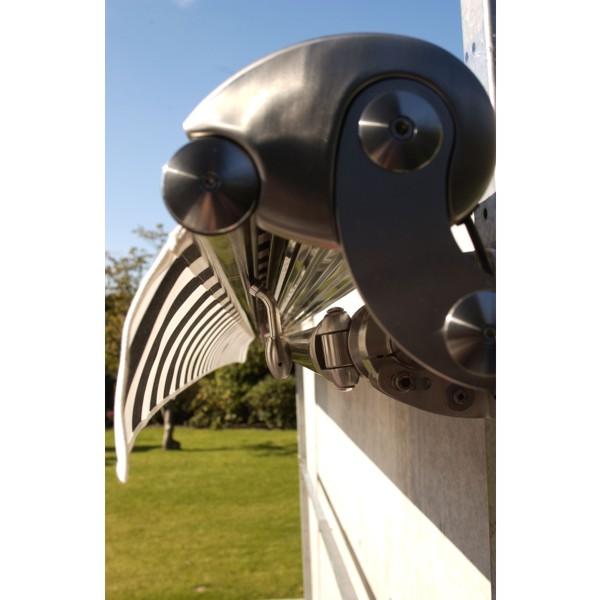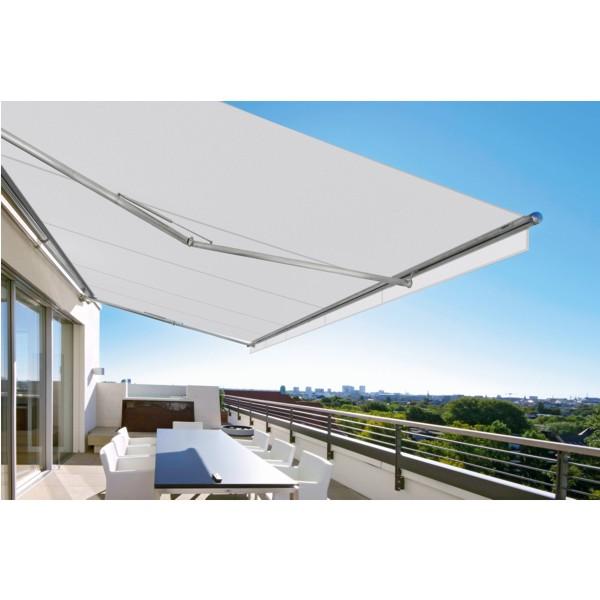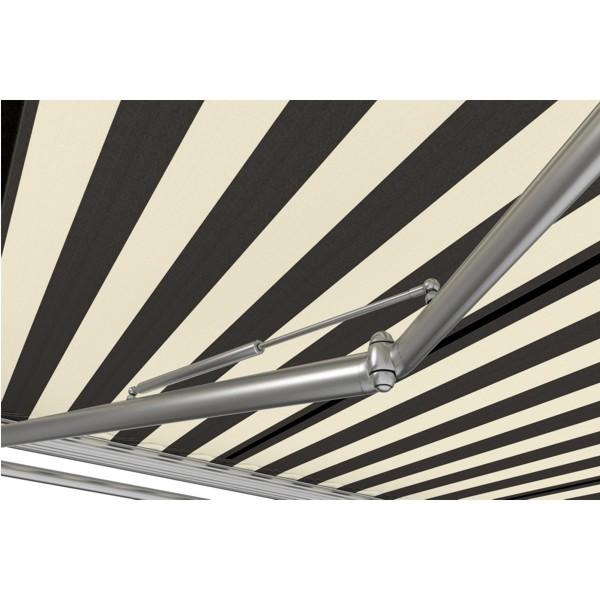 Markilux ES-1

The ES-1 by Markilux ensures a taut cover awning, offering a complementary appearance.
To make an enquiry about this product, please click the button "Make an enquiry" below this message, or call 0800 525 442
description
colour finishes
Design
The elegant, strong gas pressure spring-arms provide a very taut cover in every extended position. Despite the delicate appearance, the strong roller tube 95mm in diameter and torque bar 50mm in diameter are extremely resistant to deflection and twist. When retracted the cover is protected from the weather by the cassette, which encloses it completely.
Technical Specification
The arm and joint parts, screws and all construction elements are made entirely of brushed stainless steel V4A: This material is resistant to aggressive environmental influences. The arms are stored in Teflon-coated bushings.
Size
The Markilux ES-1 is available with a width up to 650cm or a maximum drop of 350cm.
Drive
Standard with electric motor and radio control. Manual Operation is not available.
Optional Accessories
An easily installed light and wind sensor provides intelligent control and essential protection.
The Markilux ES-1 frame colour is only available in marine grade stainless steel.