Bespoke Timber Garage Doors
The Garage Door Centre is able to provide a wide range of steel garage door chassis systems to enable the construction of bespoke timber garage doors of almost any size. We offer several systems ranging from standard up and over, side hinged, special up and over and sectional overhead, all able to be supplied in standard or purpose made sizes with options on the handles, locking, colours and automation systems.

Up and Over Doors
We specialise in providing the N80 and DF98 garage door system from Hormann. This is a high quality galvanised steel box section chassis system providing a blank canvas for infill cladding with all kinds of timber sections. There are limitations on the infill weight but with increased spring sizes and tension the system will accomodate oak and other heavier hardwood timbers.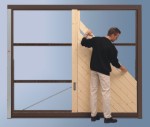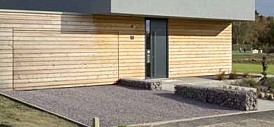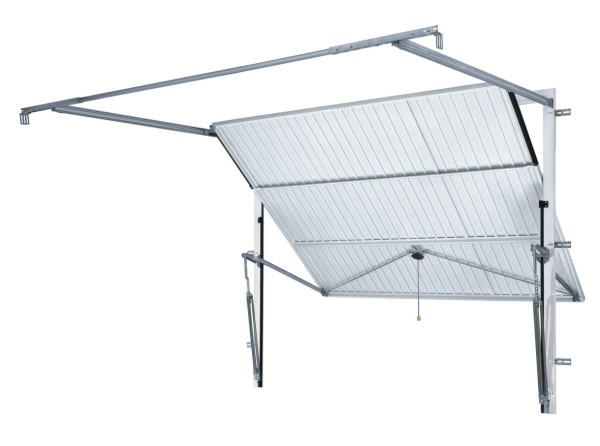 The doors are available in standard or purpose made sizes and in the single sizes available with canopy type operating gear for ease of installation. It is more usual with timber garage doors to use retractable operating gear in order to make the door electric operated with the simplest and most reliable system.

The open for infill chassis can also be supplied with a built in pedestrian door section. This is ideal as all the hinges, weight balance and locking is also included and factory fitted ready for the easiest construction of a door to your design.

Larger and Heavier Up and Over Doors
If your requirement is for much heavier timber infilling and maybe a far higher number of operations then take a look at the ET500 system.
This garage door is derived from a system originally designed for high use car parks so has the pedigree to enable lower volume domestic use a simple and reliable operation. The system is only available as electric operation but does offer one of the smoothest and most powerful door systems in the UK.
Again a wicket (or pedestrian) door can be specified within the main door panel for easy access when the door is closed.
The steel frame work can be specified in almost any colour to compliment the other windows and doors as required.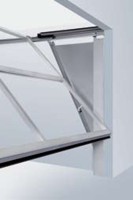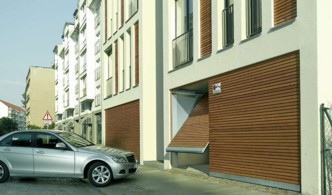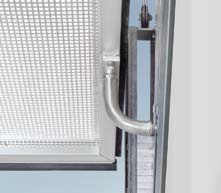 Special Sectional Garage Doors
For the most stunning of effects possible the ALR Vitraplan sectional door is available enabling timber (or other materials) to be clad onto the face of the sections to create unique designs or belnd in with the surrounding architecture of a building. This door system is just like any other secional garage door, rising vertically and providing great levels of weather protection and security through the robust and high quality construction. The door uses a heavy duty comercial mechanism to enable the use of heavier materials for cladding making it very versatile and reliable for an excellent trouble free operation every day. Doors can be manual or electrically operated.