Hormann Manufacturer

The Garage Door Centre - 20 Years of supplying and installing Hormann garage doors
We are an approved supplier and installer of Hormann Garage Doors, a German manufacturer who possess a plethora of unique qualities and detailing for their comprehensive range of garage doors. Hormann's production boasts various features and technologies to optimise the security of your garage in unison with their safety measures, working to prevent undesired intruders, injuries or incidents. With full consideration of the many uses of a garage, Hormann offer a variety of door types to conform to the contents of your garage, taking pedestrian and vehicle access into consideration.
Installations are controlled from our dedicated showroom in Northamptonshire, where our engineers are specially trained to ensure that your garage door attains the perfect fit.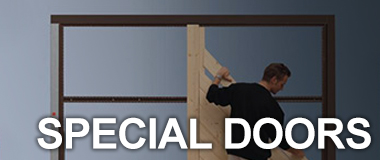 Or, browse the full range of garage doors below...
Hormann Up & Over Garage Doors
Steel
Click each door to view in the product catalogue
GRP
Click each door to view in the product catalogue
Timber
Click each door to view in the product catalogue
UPVC
Click each door to view in the product catalogue
Hormann Sectional Garage Doors
LTE40 - Non-Insulated Doors
Click each door to view in the product catalogue
LPU40 - Double Insulated Doors
Click each door to view in the product catalogue
EPU40 - Single Insulated Doors
Click each door to view in the product catalogue
LTH40 - Timber Doors
Click each door to view in the product catalogue
Hormann Roller Shutter Garage Doors
Click each door to view in the product catalogue