Why Choose a Glass Sectional Door
Is there really such a thing as a 'glass garage door? Well yes, but of course it cannot be completely made from glass alone.
The Garage Door Centre can offer multiple options from various sectional garage door models using various glazing options to create the final design and performance required.
A glass sectional door offers a stylish and modern solution for both residential and commercial spaces. The transparent nature of the glass allows natural light to flood into the interior, creating a bright and inviting atmosphere. Our glass sectional doors not only enhances the aesthetic appeal but also reduce the need for artificial lighting during the day, resulting in energy savings. Additionally, the transparency of the glass sectional door provides a clear view of the surroundings, making it ideal for showcasing merchandise or maximizing the scenic views.
The durability of the glass, coupled with its insulating properties, ensures that the door is not only aesthetically pleasing but also functional and efficient. With its sleek design and numerous benefits, choosing a glass sectional door is a smart and stylish choice for any space. or home owners a glass sectional can be customised with privacy in mind with privacy options available or colours. Transform your space with a unique option popular amongst modern homes.
Need more information on Glass Sectional Doors? Contact our expert team to discuss visiting our showroom to view our range of garage door colours and styles.
Call and speak to one of our expert team members today on
01933 229 135
Glass Sectional Door - Double Sizes
Glass garage doors - The opportunity to have a garage door which you can see through from inside and outside with the largest possible glazed sections built into a lightweight but very strong aluminium profile sectional panels interlocking with each other. Using the very strong principal of the sectional type overhead door it is possible to have a wide range of made to measure sizes in either real glass or a super strong acrylic glazing, all with various options for the final finish, whether it is totally clear or tinted, frosted, stippled and so on….
Pricing
Expect to pay between £5,000 and £7,500 inc. VAT installed for a one off installation of a single width glass sectional door with a white or trend framework colour finish and purpose made sizes right up to 5500mm wide and 3000mm high. The price indicated is for a white or trend finished frame colour and a choice of different 20mm double glazed polymer windows, with either a clear glazing right through to a 70% light transmission tinted option.

Real glass is possible as an option, but the weight can make it a little prohibitive for the door sizes and also the springing balance mechanism. The weight means larger springs have to be used to balance the door. The types of glazing possible are constantly evolving, so although the principle of this door is easy enough to grasp it is best to enquire nearer the time for purchasing and see the overall options available then.
Colours and Finishes
The majority of the door panel with these doors is glazing and the only colour is the surrounding framework. However most of the standard colours still remain as options with White and trend the no cost standard option and some other RAl colours as additional costs. You cannot have laminate foils on these types of doors. The glazing options vary and are constantly updated too as new technology and material processing comes through.
Your style, your choice
We have installed many 'glass garage doors' over the years and they all look quite different with different frame finishes and the integration with the glazing also different on each model.

Some people want the maximum visibility and always for different reasons - maybe to present their car collection or simply to have maximum light and vision inside the garage when occupied as a further room or workshop to the house?

Other people want the smoked or mirrored effects possible to have vision from the inside outwards, but make it so from the outside you cannot see in.
The glazing panel widths can vary to create a very different look to the final door and most glazed sectional garage doors can be made in sizes covering pretty much anybody's needs - single double or triple width garages up to 8000mm wide. Also extra high as well…up to 7500mm!!

The framework surrounding the glazing is manufactured from high quality aluminium profiles and available in many different colour finishes for the perfect final effect.
Single, double and triple glazing is available across different models and they all offer different levels of insulation and vision. Many of the doors actually use toughened acrylic glazing with anti scratch technology but real glass is also available in single and double glazed units with more limited options on sizing due to the additional weight involved.
We offer the ALRF42 Vitraplan door from Hormann which provides a flush surface mounted glazing with smoked effect for a truly stunning final effect. The glazing is finished in either a grey or brown shading externally and from outside looks very much like a seamless facade.
Many of the glass sectional door models we offer can have the optional and very useful 'wicket' door inset. A pedestrian access door with a DDA compliant threshold to offer a great entry and exit convenience on foot.
The clever engineering behind these doors is amazing to see as of course you can still open the entire door whenever required and the pedestrian door simply integrates back into the main garage door for the operation. The pedestrian door is also a good standard width, usually over 1000mm wide for the easiest of access.
Wicket doors are perfect for those who regualy use their garage door for entering their property and want a garage door for a larger opening but also want a pedestiran door for ease of use. Wicket doors are becoming more popular due to convenience and the amount of use they get with lots of homes now using their garage as a home office, gym or extra living space.
Teckentrup Glass Sectional Doors
The Garage Door Centre can offer the full range of Teckentrup sectional doors which include their fully glazed range.
Contemporary minimalist appearance with door sections constructed from 40mm hollow aluminium profiles and as standard with 20mm scratch resistant polymer double glazing.
Vertical mullions add strength to each panel and the quantity varies depending on the width and height.
Maximum width is 5500mm and a maximum height possible of 3000mm. (images page 8)
Choose from clear, satin or frosted glazing and colour options for the framework and surround.
The same superb hidden high level lifting springs are used as in all Tecjentrup sectional doors and the doors are made to measure with or without electric operation.
For a full panoramic experience the SLX offers full width vision panels using the same polymer glazing options and mechanism. The panoramic clear view is available up to 3250mm wide with one vertical mullion thereafter.

Aside from the clear, satin or frosted glazing options you also have the option of green, brown or grey tinting reducing light transmission between 43 and 70 per cent.
Electric Operation
Any of the sectional door models in any specification can be remote control electrically operated with the correct specification of motor drive and controls to make an easy operation and control for your door including enhanced security devices and app controls for smart phones and tablets. With the electric operation you have no need for handles or locking so keep the door lines totally clean inside and out.
Find out more
A Wide Range for Homeowners & Professionals
Call us on 01933 229 135 to discuss your requirements, arrange surveys and obtain prices.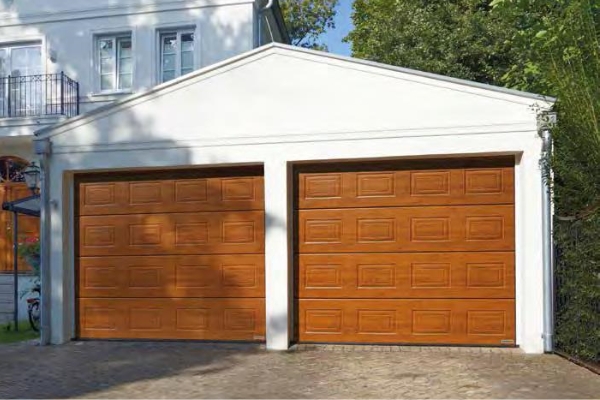 Homeowner?
Call one of our experts today for advice
01933 229 135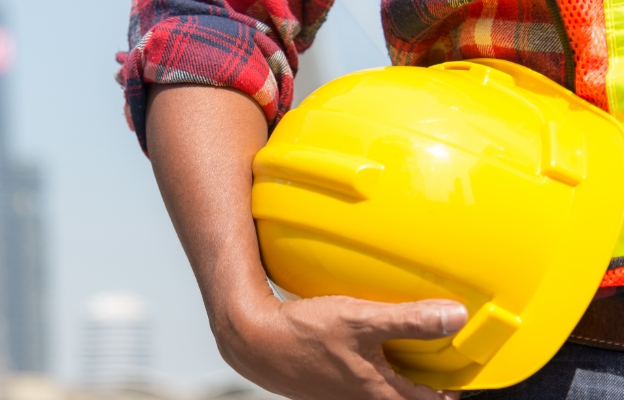 Professional?
Bulk order deals with a trade account
01933 448 855