For those looking for greater security in their garage door the double skinned steel and timber sectional garage doors are a great choice. Not only are they a great door mechanism, offering smooth vertical operation and excellent levels of weathersealing and insulation on the double skinned doors, it is also a very hard door to force open due to its very design and mechanism.
In real terms, the sectional door in its standard form is a very strong and durable door, so the real security as a complete door fitted to a garage generally comes from the specification of the electric operator used. Although you can have any sectional garage door as a manual spring assisted operation, with a rotary latch or spring loaded latch locking, most people prefer electric operation for the convenience and the fact most sectional garage doors are sold onto larger garages as their performance is then more relevant. A large double or triple garage door is always going to be heavy to operate manually whatever spring balance is used, it is simple physics.
Why is a Sectional Garage Door so Strong?
The majority of sectional doors sold are double skinned steel with a PU foam core infill offering great insulation and also great strength. In the UK there are quite a few brands available and they all offer a 40-42mm thick door as standard and some offer thicker doors at 67mm or more for greater insulation. A sectional door is built up from varying size panels and in most standard height doors this is 4 panels. These panels are lifted by various spring assistance methods, whether at the side above the door, or alongside the tracking in the garage. The panels slide upwards and into the garage in a sturdy steel channel, in which the 5 rollers either side of the panels are encapsulated. This basic set up with the door fitted behind the garage opening provides excellent strength and resistance to any force outside. Without an external handle and the door held closed by an electric operator there is literally nothing to obviously begin forcing from outside. A wall of steel panelling, tightly interlocked and with no gaps at the sides either.

The most obvious force point is perhaps the very bottom of the door and getting fingers or a lever under the bottom panel as the rubber seal has some flexibility in it. Try to force the door upwards and on the right sectional door with the right electric operator you will only meet a massive resistance, with a Teckentrup operator even sensing this force and sending extra force back at the door. The Hormann electric operators have a mechanical steel hook incorporated in the mechanism, so they won't move either.
The Electric Motor Security Methods
The methods used to make a sectional door more secure at domestic levels are usually enhanced track strength at lower levels and a lack of external handle to attack, which of course means you will have an electric operator drive to operate the door and lock it.
Many basic electric operators will only hold the door closed with the force of the towing arm inside and resistance from the motor to hold the door closed. Higher specification and quality, enhanced motor drives will either have mechanical locking such as the Hormann Supramatic range or in the case of the Teckentrup or Sommer operators, they will use a counter force detection system which applies an instant extra 60kg downward force when any force is detected from someone trying to lever the sectional door open. There is also a magnetic lock for the Teckentrup/Sommer motor which can resist up to 300kg force in either direction.
Alarm options
Alarm options are also relatively simple and cheap to include on many operators giving a deafening sound if the door is lifted only slightly by forced attempt when closed
Always give some serious consideration to the electric operator when buying any garage door because we have found most sellers and customers have become a little lazy on this front and it is all too easy to just accept the basic operator with its 2 hand held transmitters for control as this is how it has always been for years. Look into the other methods of motor controls available and you may find you dont even need remote handsets at all and there are other more convenient control methods for your lifestyle or garage layout.
Most of all look to the best electric motor you can buy as this is what will provide the years of trouble free operation but also hopefully the security when needed to keep your garage door firmly held closed when someone thinks they can have a go at it
Security Rating Options
Some of the sectional doors we can offer are third party tested and approved to various standards. Manufacturers can submit their doors for testing at any time and there are several different levels of achievement, based on time taken to breach the door using a selected set of tools, depending on the security level testing. The Secured by Design accreditation and SR202 rating particularly is perhaps the most commonly known accreditation in the UK in this sector, but it isn't a unique security testing.
As most sectional garage doors in the UK tend to originate from either Germany or Holland they can also often offer an RC rating, which is a European test accreditation.
Secured by Design
Look out for the 'SBD' accreditation logo on a selection of our most popular doors. This police endorsed initiative seeks to prevent crime by driving up security standards and highlighting doors with the highest security specification.
View our range of Secured by Design Doors HERE
Visit the Secured by Design initiative's website at www.securedbydesign.com for more information.
Our Recommendations
Specifying and installing garage doors since 1986, we have learnt a thing or 2 about what is best and what to avoid. In our view the current best sectional garage doors for all round security and many other great features and quality, are either the Teckentrup range of doors with fantastic and unique spring balancing, possibly the safest and most reliable in the industry, or the Hormann LPU range with the excellent electric operators to go with the doors.
These brands will provide every design you could ever want, but also tried and tested reliability in all ways from the very gauge of high quality galvanized steel used for the panel construction through to the paint finish and options offered on the doors.
These doors are manufactured and not assembled like so many others from various imported components. There is real design, testing and ongoing development with these brands and the results are obvious when placed next to other sectional doors.
Sectional Garage Doors for Home Owners and the Trade
Homeowners and professionals can benefit from our wide selection of Security Focused Sectional Garage Doors to perfectly match what they are looking for. To discuss your specific requirements, schedule surveys, and obtain pricing information, please don't hesitate to call us at 01933 229 135. Our friendly team will be happy to assist you in selecting the best garage door for your needs.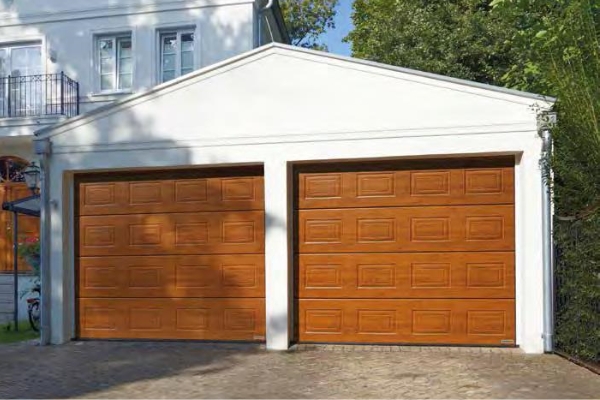 Homeowner?
Call one of our experts today for advice
01933 229 135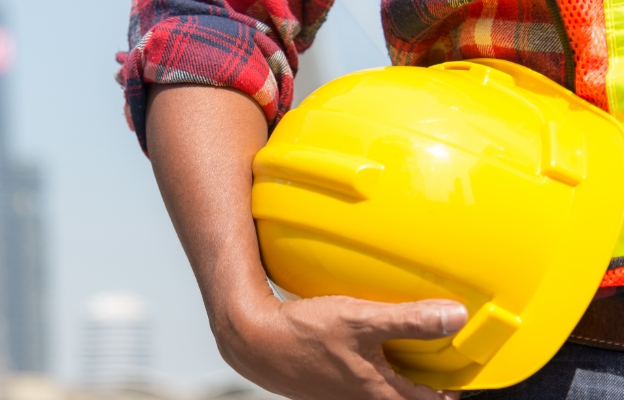 Professional?
Bulk order deals with a trade account
01933 448 855