Hormann HST Insulated Side Sectional Garage Doors
The Hormann HST round the corner side sectional garage door is a garage door built on years of high quality and experience from Europe's no. 1 door manufacturer. Double skinned, insulated steel side sectional doors available in several different designs and almost any colour finish. The perfect solution for larger garages and where headroom may be restricted. Also perfect for regular pedestrian access without having to open the garage door fully. A side sectional round the corner garage door offers so much in terms of practicality but also gives a door system with a long lasting guarantee as so little stress is placed on any part of the door. The HST door opens and closes effortlessly at any size with or without electric operation.

Download the colour PDF Brochure >

Hormann HST side sectional doors
Smooth, quiet door travel and precise door guiding with twin rollers and a super strong floor rail - The unique twin roller adds to the stability and longevity of the door. Open ended aluminium floor rails guide the door panels securely yet keep the system free from leaves, gravel and dirt, essential for day to day operation as a manual or electric operation.







Good thermal insulation is produced thanks to 42mm thick Hörmann sectional door sections derived straight from the hugely successful sectional garage door ranges including rubber weather seals inbetween each section to give an excellent U value to the panels.
These are the same panels as the sectional doors so have all the benefits of a tried and tested system over many years.
Safe operation is guaranteed with Hörmann finger trap protection as standard between panels and auto reversing when any obstruction is met during the opening or closing cycle.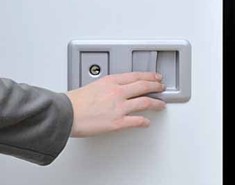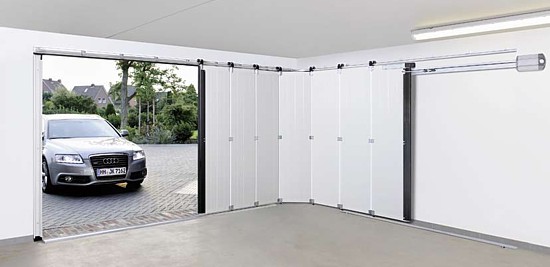 There are 7 different handle options available for any of the doors and 15 preferred colour options for the front face of the door panels as well as the superb and very tough Decograin woodgrain options.

There is a wicket door position for entering the garage without opening the full door. Simply set one of the hand transmitter buttons to open the door the width of a normal pedestrian door rather than fully opening. The next push of the button will close the door again.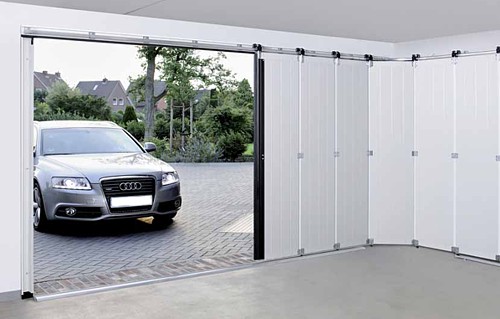 3 Door Style Variants:
M-ribbed, L-ribbed and S-panelled panel designs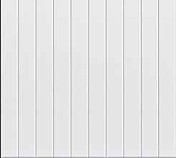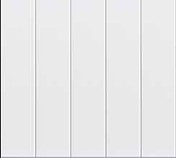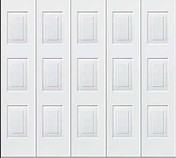 3 Surface Finishes
Woodgrain, Silkgrain and Decograin Golden Oak finishes.
Optimally matched electric operators
SupraMatic or ProMatic operators available, with BiSecur 2 way communication
Size range
2000 - 6500 mm wide on any door design
1875 - 3000 mm high (ribbed)
2000 - 3000 mm high (panelled)