Carteck Colour Sectional Door Offer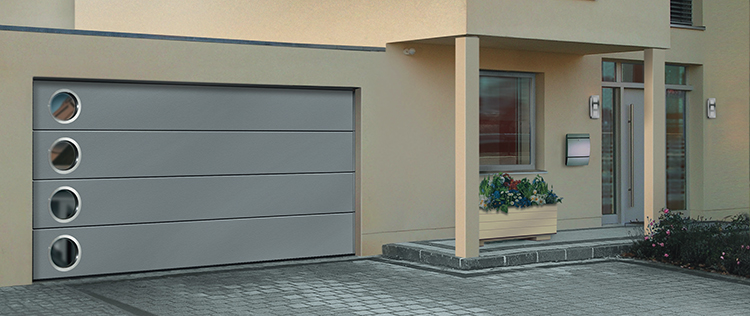 Carteck are renowned for providing the best quality doors as standard. Their GSW 40 range of insulated sectional garage doors is no exception, offering a 40mm double skinned insulated steel sectional door as standard.

This fantastic ongoing promotion is designed to bring a little extra colour to your world at special prices. If you need an insulated sectional garage door, also in a colour finish other than white, then take a look at this offer now!

Buy any of the Carteck Sectional GSW 40 garage doors with a Carteck electric operator and select a trend colour for your door absolutely FREE!
This is for any size and any design door in the entire GSW 40 L range!
The Carteck sectional door range is a rare thing - the perfect mix of brilliant engineering working behind beautiful design. The mechanism has been designed to be as discreet and safe as possible with the unique springing system built into the horizontal runners to keep them out of reach and neatly out of sight. The doors provide full drive through opening when combined with an electric operator and the vertical rising of the sectional door is a sought after feature for maximising external and internal space.
**offer applies to door panels only. Windows and dressing kits require Trend price uplift. Offer extended by Teckentrup.
Choose a Design
This fantastic offer is available on all of the Carteck GSW40 sectional garage door designs shown below.
| | | | |
| --- | --- | --- | --- |
| Unribbed | Centre Ribbed | Ribbed | Georgian |
Select a Surface Finish
Available In Any Trend Colour
Every last detail of the sectional door mechanism has been refined to provide the best performance and longevity within a strict code of total safety.
Each style and finish combines to create a design tailored just for you. Carteck sectional doors are a pleasure to behold and a pleasure to operate.
All Carteck garage doors are assembled in the United Kingdom; the UK base of Teckentrup, the parent company in Germany, is located in Warrington. Their production uses state of the art computer controlled panel preparation machines for the highest quality, time after time. A number of patents protect Carteck's innovative design features and the range is considered by many to represent the best of current garage door technology.
Why specify a Carteck sectional door?
Apart from being one of the leading high quality insulated sectional doors currently sold in the UK the Carteck sectional door does have some superb unique features.
Every door is 40mm double skinned steel with a foam core for overall strength and superb insulation.

The sectional door uses a springing mechanism located in special steel trays running alongside the horizontal running tracks keeping all cables, wheels and springs out of harms way inlike other systems using either side springs or open torsion spring systems.

A Carteck sectional door only required 115mm of headroom for the mechanism to operate! Not only is this very useful in garages with little or no headroom, it also enables you to maximise the height of the door ordered, especially as Carteck offer their doors with many more intermediate standard heights than others.

When the door is fully open and you use an electric motor the door will give you the full drive through height as ordered, something quite unique and unlike others where there tends to be a comprimise with the bottom panel hanging down into the opening and reducing the height slightly.

The Carteck range offers many intermediate door ordering heights in the standard range of sizes to enable the full use of the floor to underside of lintel height. No comprimise with an extra infill!! This is probably one of the biggest selling points as so many comprimises are made with other door sizes only offering a near to size.

The Ribbed designs in the GSW40 range are all one price whether you specify woodgrain, smooth, stucco or micrograin external finish. The same price also applies to their Solid, Centre or Standard ribbed door designs offered, keeping the decision of which door to choose simple and inexpensive.
Call now and take advantage of this very special offer for a very special garage door.