Delta Overlap

Overlap is an innovative sectional door thanks to its original opening system that doesn't require ceiling tracks and reduces by 50% the internal protrusion. With Overlap the space inside the garage is best used and the door clearance is optimized, both in height and in width. Just a 200 mm headroom is required. Overlap is equipped with the SilMotion operator embedded in the head-bar. This system operates the doors without visible ceiling tracks. The door raises, folds in half, turns below the ceiling, split in two sections and the lower one slides below the upper one.
Motorisation
The Overlap sectional door is equipped with the SilMotion operator, which works for all garage door sizes available in the catalog. SilMotion, projected and developed by Silvelox, is outright innovative thanks to the electronic management and the double magnetic clutch transmission system that reduce consumption and enhance safety standard. SilMotion is completely integrated in the headbar, therefore the internal side results clean and it does not reduce the door clearance. More over, SilMotion can be connected to alarm system and home automation and it's possible to diagnose the mechanics through a Bluetooth application, too. In case of power failure or of a malfunction, the operator can be automatically disengaged and it is possible to operate the door manually. OVERLAP ensure the highest safety standards due to SilMotionand other two unique systems: SilRoll and SilHook. For automatic door operation, two or four channel remote controls are available. The LED courtesy lightis integrated in the electronic card embedded in thehead-bar.

Why choose Overlap?
Trackless

This is the main feature that makes OVERLAP unique. Thanks to its supporting frame and its two overlapping sections, unpleasant ceiling tracks are not necessary.

Invisible Operator

The operator is completely hidden inside the headbar; it does not require sliding bars and it does not need additional space.

Counterbalance System

The two sections are balanced by means of a counterweight system. Parts subject to wear are minimized.

Internal Side

Due to the unique architecture, the internal side results clean with no hardware.

Types of Overlap door
AIR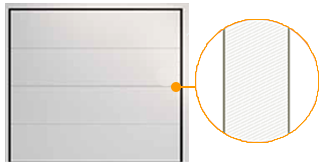 Assembled plain panels for a refined and minimal effect
SOUND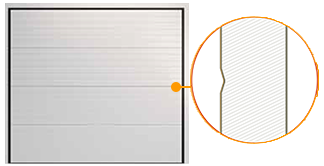 The various line on the same panel values the design of this door
LINE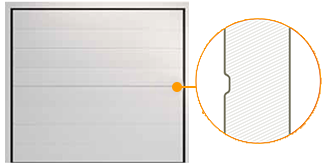 A simple and liner design conveys elegance and rigor, for all kinds of architectul
SOUND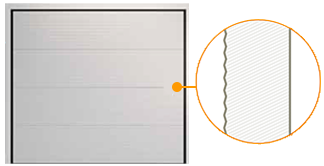 Distinctive panel production creates a door which stands out for its strong personality
WIDE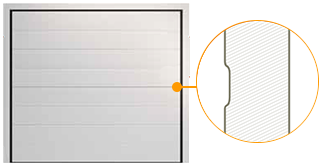 Thick lines emphasizes the door design and gives it a determined character
BOX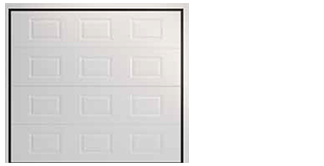 The timeless elegance of paneled squares makes an appropriate door even for the more traditional contexts