FREE Bluetooth Operation Upgrade

UPGRADE any Hormann Garage Door from ProMatic to
SMARTPHONE BLUETOOTH ELECTRIC OPERATOR

When it's Surveyed & Installed by Us!
Automate Your Garage Door from Your Phone!
Embrace smart home living...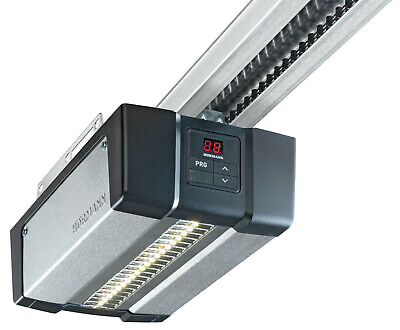 We're giving away Smartphone Bluetooth automation for completely free! We'll be upgrading any automated Hormann garage door from the ProMatic to the SupraMatic E Series 4 operator, which is Bluetooth enabled for the smoothest of entries into your garage.
Remain seated in the comfort of your car, and with the touch of your sreen, open up your garage and drive straight in. This way, your garage door controller is always in your pocket, with one less item to carry around.
The Hormann BlueSecur app allows you to control the door from your phone, whilst you can also grant permissions to others in your household, either temporarily or permanently.
Perfect for any modern lifestyle.
SupraMatic E Electric Operator
Not only does the SupraMatic E offer convenient Bluetooth operation, it has lots of great features that you can take advantage of, including:
- Fast opening of the garage door
- Bright LED light to brighten up your garage, creating a lighter and safer space
- Simple programming
- Smart home systems modules can be easily added
- Low power consumption, helping both your bills and the environment
Contact Us For FREE Bluetooth Upgrade!
To take advantage of this fantastic offer, just give us a call.
Our professional consultants will find the perfect door for you and your home, and provide you with this convenient upgrade along the way.
Call us: 01933 229135
E-mail: enquiries@thegaragedoorcentre.co.uk

Offer Details
- Upgrade to Bluetooth technology when you order a Hormann automated garage door that is surveyed and installed by us
- Applies to any Hormann garage door that is purchased with a Hormann ProMatic operator, which is then upgraded to the Bluetooth enabled SupraMatic E operator for free
- Cannot be used in conjunction with any other offer
- Please note that images depicting smart devices are artistic impressions only and do not represent the final app design.
- Special offer expires 31st December 2021
- Terms and conditions apply