Glass Garage Doors
Our superb range of glass garage doors are perfect for contemporary garages that are sleek in style. Plus, such doors are ideal for car showrooms, and even indoor applications to segregate space, where visibility is still required.
For sheer design and to make a truly bold statement these modern, almost totally-glazed doors can provide the answer.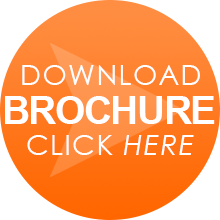 Although nearly every type of garage door can have some form of window in it, either in a small cut-out in a roller shutter slat or a larger window in a sectional type door, it is impossible to have a complete door in glass or polycarbonate as a frame of some sort is required to fix operating mechanisms or hinges to.
You may see many garage doors on the internet when searching for 'glass', however many of them are in fact acrylic or polycarbonate window sections, and this is mainly for weight and safety purposes.
Logic dictates it is not clever to have glass going above your head in any situation, and if this is the case then there must be a certain type of safety glass as a minimum requirement.
Features & Details
We have installed many garage doors with high levels of glazing in them, and there are now in fact doors which do give the appearance of being almost entirely glazed using clever framework and profile sections.
Many of doors that we work with use an acrylic glazing which is not actually glass, but is still defined as glazing and is an excellent solution to these kind of applications.
| | | |
| --- | --- | --- |
| | | |
| | | |
Generally the only types of garage doors which will provide you with a door you can say is almost entirely glass or glazed will be either a 'Sectional' type door, or the 'Overlap' type door system.
The sectional door can use a glazed panel overlaying a steel and aluminium framework, and with the use of smoked glazing, give the appearance of totally-glazed door panel sections.
You can have actual real glass but there will be lesser parameters on sizing due to the constraints of the weight of glass and also for safety reasons too. Single, double or triple glazed is possible.
Contact Us
Could your project benefit from the unique and exclusive aesthetics of a glass garage door?
Our expert team would love to hear about it! Just give us a call on the number below or e-mail us via enquiries@thegaragedoorcentre.co.uk and we'll be more than happy to offer our professional experience and get involved.