Garage & Entrance Door Install Special Offer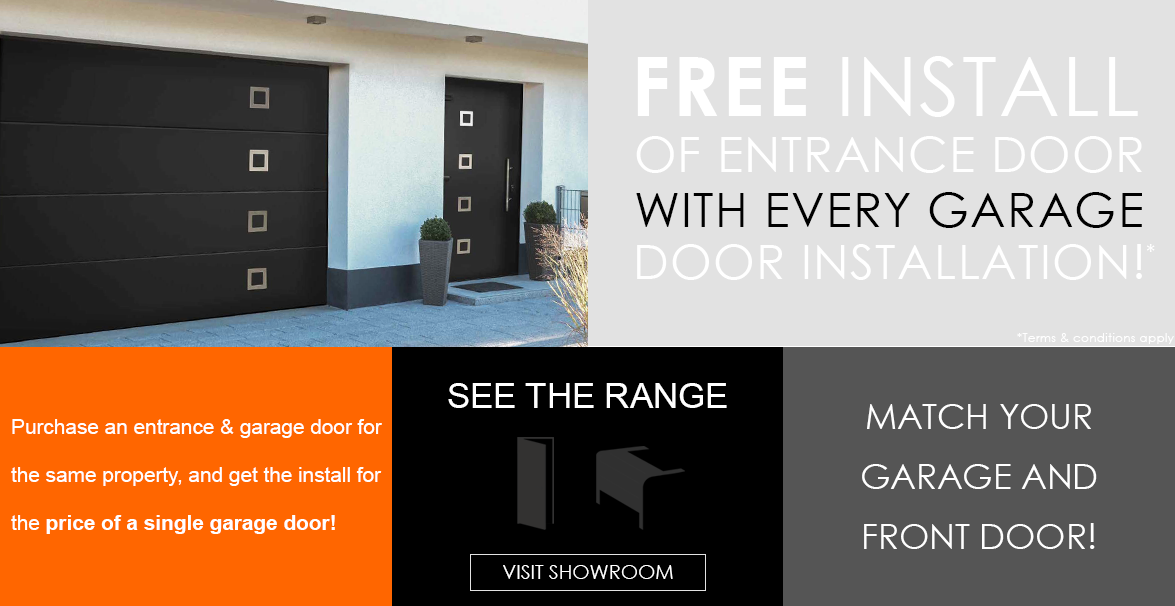 The perfect oppurtunity to entirely transform your home...
Front & Garage Door with Installation - ONLY pay for garage door installation!
Front Entrance & Garage Doors
Did you know that we are not only specialists in garage doors, but front entrance doors too?
Take advantage of our expert team and certified fitters with this fantastic special offer - your new Garage & Entrance door installed for the price of a garage door install only!
This is the perfect oppurtunity to completely refresh the exterior of your home. We have a huge range of garage and entrance doors, with various styles to suit your property, for all those that are modern, traditional, and everything in between.
Offer Details
- For customers who purchase an entrance and garage door for the same property, to be installed on the same day - the installation will only cost the amount of a single garage door.
- Offer expires 29th February 2020.
- Terms and conditions apply.