Hormann FREE COLOURS

Looking to invest in:
A sectional garage door or pedestrian door?
Manufactured by Hormann and finished in a wonderful, RAL colour of your choice!?
When you contact us, just quote:
"AUTUMN2019RAL"
Receive your colour door for the price of White | SAVINGS OF UP TO £600!*

FREE COLOURS!
Offer Details
We are all about colours this year - and this offer makes NOW the perfect oppurtunity to brighten up your property! This offer is applicable to Hormann sectional garage doors and garage side doors only - two top quality ranges that can also be perfectly matched!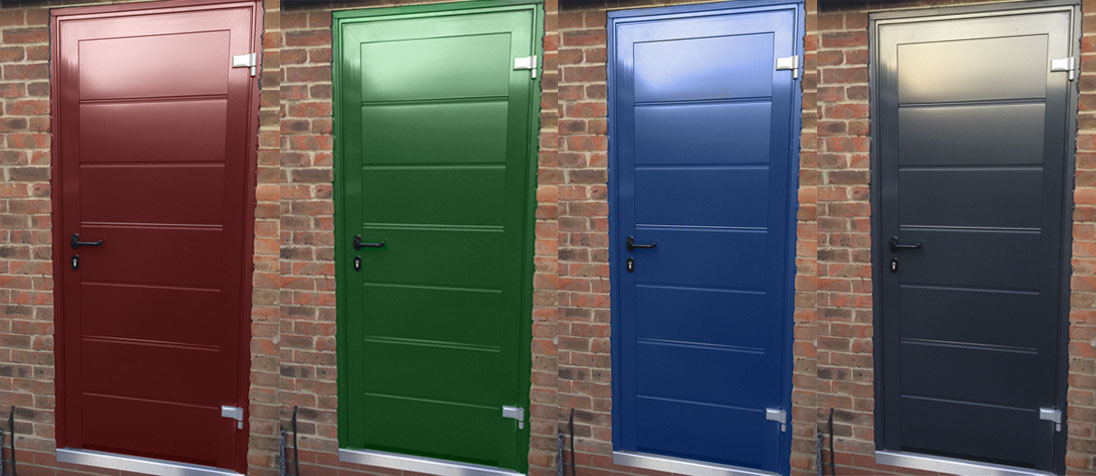 Quality & Extensive Ranges
Hormann are a reputable and well-established German manufacturer, assuring you of high quality and durable doors for every application.
Hormann's sectional doors are of excellent quality, offering great insulation and security due to the 42mm, foam-filled panels. Their range of pedestrian doors allow for quality pedestrian access, with the option to match it to your brand new sectional door in both style and colour.
*Terms and conditions apply.
Colours shown may not be accurate representations of door colours.
For Hormann sectional garage doors and garage side doors only.
Special offer expires 30th September 2019.
Cannot be used in conjunction with any other special offer.