Hormann LPU 67 OFFER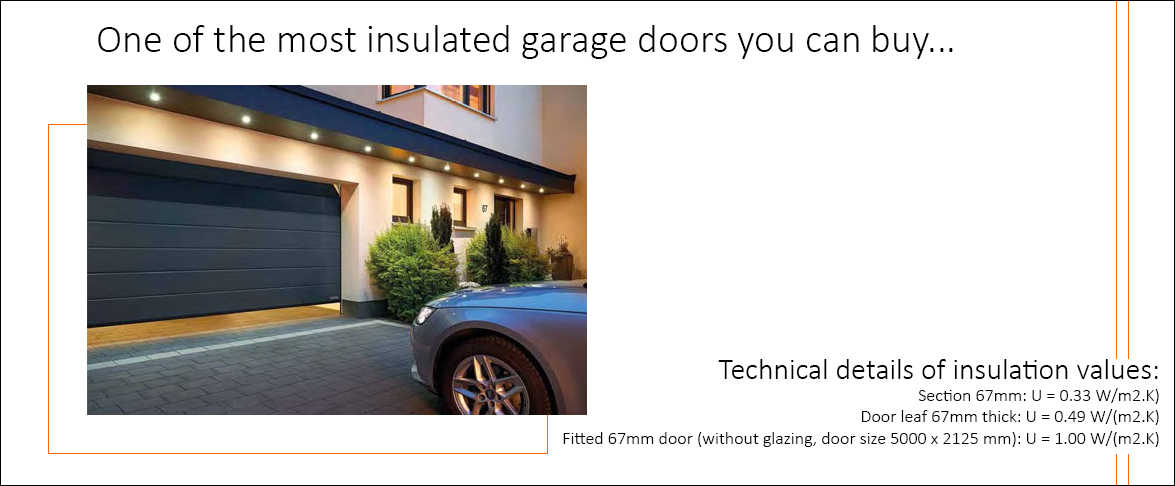 The Best Insulation and Security
When you buy a door of up to 5m wide from the brand new Hormann LPU 67 sectional door range, we are offering half price on an electric operating system and all accessories!
The LPU 67 is the ultimate insulated garage door that offers fantastic levels of security. The sectional door is made to measure for a perfect fit, providing the very best U-Value for your garage and home...
A door that helps to keep your home warm and heating bills down, the Hormann LPU 67 will be greatly appreciated, especially during the winter months. The excellent insulation is due to the 67mm thick sections with thermal break and a U-value of approximately 1.0 W/(m2.K), achieving up to 30% better thermal insulation in comparison to the LPU 42.
LPU 67 Premium
The premium version of the LPU 67 provides you with a tidy, sleek interior view of the door, maintaining the aesthetic on the outside and the inside of your home. Additionally, the premium version's fittings, frame, tracks and connection trails match the colour of the inside of the door, collectively benefitting owners who use their garage for functions other than car storage (such as a gym, workspace, etc.).
View the difference between the thickness of the LPU 67 panel on the left to the size of most other manufacturer's doors...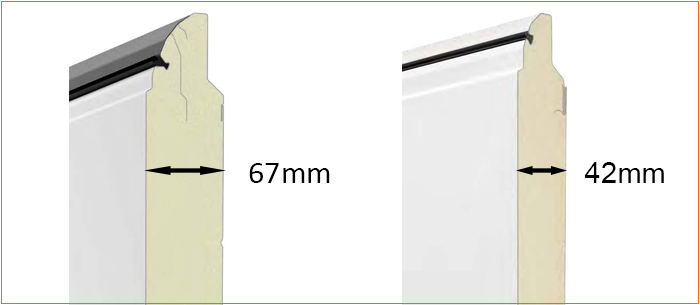 Hormann LPU 67 Video
To see the benefits and the sheer thickness of the LPU 67, watch the video featured below.
*This offer is for any size door supplied only or installed by us. Delivery charges will apply. *
Terms and conditions apply.