INSULATED Side-Hinged Doors

The Garage Door Centre offers three ranges of side-hinged garage doors that are all insulated and constructed from steel - and all three are currently on display in our Wellingborough showroom!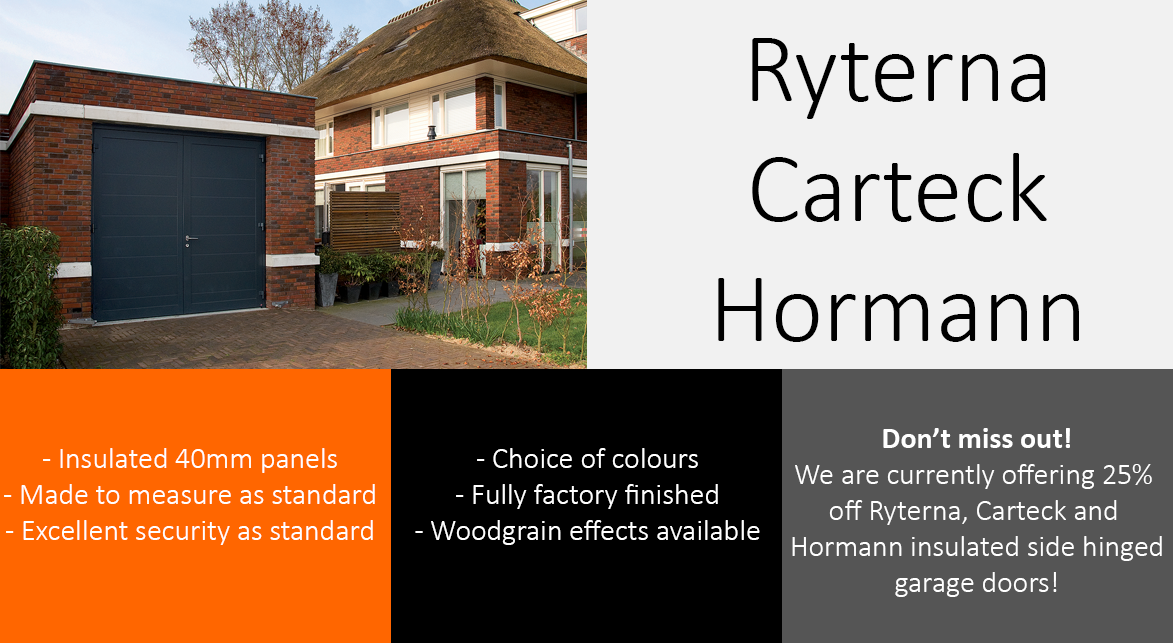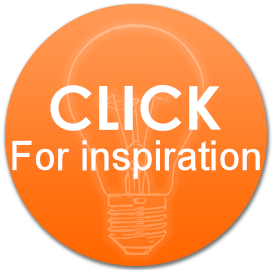 Benefits of Ryterna, Carteck & Hormann insulated side-hinged doors:
- Easy pedestrian access
- Insulated doors contribute to the warmth of your home and garage
- Double-skinned construction
- No painting required
- Various thresholds available
- Made to measure with 50/50, 2/3 or 1/3 leaf arrangements available
- Convenient if garage is used for something other than car storage, i.e: office, workshop, gym...
- No internal tracking, allowing for the inside of your garage to appear neater

Plus - we are now currently offering 25% off Ryterna, Carteck and Hormann insulated side hinged garage doors - don't miss out!
Details
The doors are all generally a minimum of 40mm thick with a double-skinned steel foam filled core panel. You are able to choose from a selection of high quality paint and laminate finishes, with variations on panel design and outside surface finish, offering a great way to personalise your door choice.
The doors come with a box section steel or aluminium outer fixing frame which has rubber weather seals built in, as well as optional thresholds, also with seals, to optimise the door's weather protection.
Why side hinged?
Side-hinged doors can be an extremely convenient type of garage door, and even more so when they are insulated as they help in keeping your garage and home warmer during the winter months.
For anyone not using their garage solely for vehicle storage, and like many people who use their garage as an additional room, these doors are perfect for easy daily access without any internal tracking or springing. Made from double-skinned steel, the doors are also very secure with optional locking upgrades available for even higher levels of security.
All doors are made to measure for a perfect fit.


Find out more about the manufacturer's side hinged doors:
Click to read more about what the manufactuer's have to offer in their side hinged ranges...
Interested? Any questions?
Call a member of our dedicated team today on 0800 525 442.
Alternatively, click below to find out details regarding our Northamptonshire showroom, where our doors are on display for you to come and try for yourself!