Sectional Remote Control 50% off

Speak to our expert team on 01933 229135 to get...

50% OFF ELECTRIC OPERATION
When you buy a sectional garage door!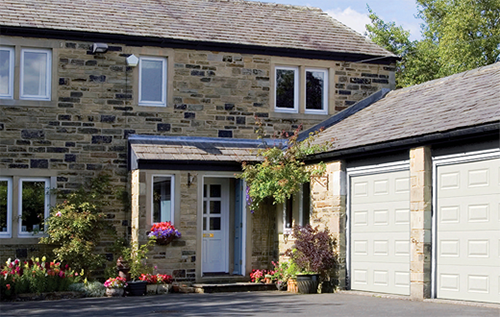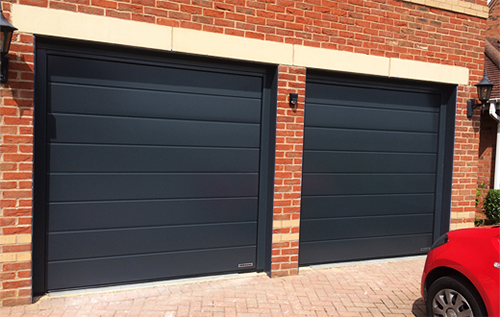 Electric Sectional Garage Doors... helping you to enhance a modern lifestyle
Sectional garage doors offer premium operation, insulation, security and design. This fantastic special offer allows you to benefit from these features with the added convenience of electric operation, allowing you to drive right up to your garage door, and at the push of a button your garage door opens whilst you remain in the comfort of your car.
Plus, as a business that strives to constantly offer the latest and greatest technologies for our customers, The Garage Door Centre are now offering smart operation for our garage doors. Open your door from your smartphone, on the same app where you also control your lighting, heating and security cameras.

Why Sectional Garage Doors?
- Smooth electric operation! Whether it be from a handset or your smartphone, open and close your door at ease, and check that it is closed when away from your home on your smartphone. So, be sure to take advantage of this offer for big savings on this ultimate convenience
- The most diverse range of design possibilities - from modern and sleek finishes, to traditional timber and bespoke facade designs. Create the most unique door or keep up with the latest architectural trends!
- The thick door panels offer excellent levels of insulation to help keep heating costs down, and in-turn makes for a more secure and durable door - our doors are available in 40mm thick panels, all the way up to ultra-insulating 67mm thick panels
- Made to measure every time for the perfect fit and optimum performance
- Vertical opening allowing you to park your car right up to the garage door, on both sides
Offer Details:
- Special offer applicable for the electric operation of a sectional garage door only
- Cannot be used in conjunction with any other special offer
- Special offer expires 31st March 2021