Buy with confidence
There are many websites appearing on the internet selling garage doors and related items with little or no knowledge and experience of the products they are dealing in. Many of these online operators are tucked away in unlocatable premises, largely anonymous – not easy to directly contact, only interested in making a quick sale from you. You really should check the address as a matter of course before dealing with a company for anything these days, if it is not on the website not only is it contravening trading standards basic regulations it should be definitelys seen as suspicious. We have operated in Wellingborough, Northamptonshire since 1986 and cover the majority of the UK mainland from this very central location with over 40 staff all dedicated to the sales, delivery and installation of garage doors and electric operators. We have a very transparent price policy and offer the very best value for money on the highest qaulity ranges of garage doors, front entrances doors and electric operator mechanisms.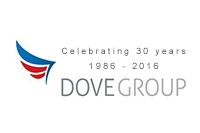 The Garage Door Centre is different...
Different because for 27 years we have traded from one of the largest and most extensively equipped showrooms in the UK in a prominent location in the centre of the UK. We have the latest garage doors, entrance doors, electric operators and many other lifestyle products including some of the most prestigious patio awnings and glass rooms on the market and a fully operational sales office situated in Bedfordshire serving the Home Counties. We have a network of partner surveyors and installers throughout the UK to offer fast, efficient service to 90% of the UK as well as partner specialists with their own showrooms who we gladly recommend to help you with your requirements.
Different because we employ over 40 experienced staff, many with extensive technical and product knowledge that they love to share. Our installers and sales consultants alike are fully trained and constantly updated on new products with regular checks on quality.
Different because we are easy to contact – in person, by telephone, by email, by fax – in fact we welcome contact of any type.
Call free now on (0800) 525442. For mobile users you can also call us directly on (01933) 229135
Different because we practice total integrity. Our sales people are not rewarded on a commission basis or instructed to sell the products that we can make the most profit on that particular month. They look for the products that are right for the individual customers. We want you to have the right door for the application so you tell others.
Different because we will never be knowingly beaten on genuine quotations for the same product specification (provided the installation costs are for qualified installers not just someone who is 'quite handy'). Furthermore we guarantee all our installations and our publicliability insurance is always sufficient and up to date.
Different because we are a family run company in the same ownership as the day we started in 1986
Different because every one of us cares… about our customers, about our reputation. Occasionally we do not get things completely right but we will always correct our mistakes immediately and certainly do not ignore our customers or their phone calls or letters.
Contact us now for unbiased professional views and information on all types of garage door and electric operation systems. For more information on our garage doors, please view our Product Catalogue.
Our commitment will never vary; nothing will change our ethos or integrity, not recession nor rogue competitors. And that is why you really can 'Buy With Confidence' from The Garage Door Centre.