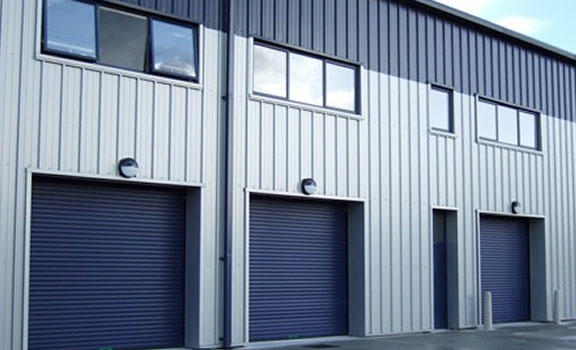 Industrial Door Systems
A full range of sliding, folding, roller shutter, sectional and high speed doors. Please visit the web site for Samson Doors, the industrial and commercial door division.
We offer many hybrid doors which are a combination of domestic and commercial panels and mechanisms where either very large sizes are required or very heavy infill materils on bespoke door designs. Very frequent operation will also require commercial specifications for durability.