Garage Doors Buckinghamshire, Bucks UK
Leading Garage Door Suppliers in Buckinghamshire
Welcome to The Garage Door Centre, leading retailers supplying garage doors in Buckinghamshire. We only supply the highest quality doors for your home or business. If you require installation, our experienced team will be able to help with this as well. These are some of the most popular doors and door systems we sell, roller shutter, up and over and sectional garage doors, electric garage door operators and automated gate systems in Milton Keynes, Buckingham, Newport Pagnell, Aylesbury, Bletchley, Leighton Buzzard, Hockliffe, Dunstable, Buckinghamshire, Bucks UK.
All doors are available for delivery across the county of Buckinghamshire – we will discuss delivery options with you when you place you order, making sure it is convenient for you.
Want to know more about buying garage doors in Buckinghamshire? A member of our team will be happy to advise you. Call 0800 525 442 or request a quote by filling in our form.
Call us locally on 01908 586977 to discuss your requirements, arrange surveys and obtain prices. We have a local surveyor and representative in your area at all times.

Garage Door Options in Buckinghamshire
At The Garage Door Centre, we have more than 30 years of experience between us. We use this to help you find the perfect garage door to meet your needs. We also have a number of handy online resources to get your started, including:
• A brief introduction to garage door styles.
• PDFs with additional information about the doors you can buy.
We make sure our customers have a great experience when ordering from us. Here are some of the reasons why people choose to shop with us on a regular basis, and keep coming back for all their garage door needs:
• Our team are experienced and happy to help. We will be able to answer any of your garage door questions before you decide to order.
• The ordering process is simple. Ask for a quote to get your price – know all costs upfront before you order.
• We will deliver directly to you in Buckinghamshire. When you order, we will arrange your delivery at a time to suit you. We regularly deliver to areas like Buckingham, Milton Keynes, Aylesbury, High Wycombe, Beaconsfield, Amersham and Chesham.


See what out clients have to say
Thank you, an excellent job done.
Meeting all your Garage Door Needs
We ensure our service is designed to meet all your garage door needs. We will also be happy to install your garage doors if required – just let us know if you would like this service and we will book your installation with one of our experienced professionals.
The Garage Door Centre is open to visitors but is by appointment only. Please contact us on 01933 229 135 between Monday - Friday 9:00am to 17:00pm.
Talk to us in detail about garage doors in Buckinghamshire – we will be happy to share our knowledge with you and offer you our many years of garage door experience, so you know you are making the right decision. Call us on 0800 525 442 or request a quote.
6-8 Meadow Close,
Finedon Road,
Wellingborough,
Northamptonshire
NN8 4BH
Opening Hours:
Monday: 9.00am to 5.00pm
Tuesday: 9.00am to 5.00pm
Wednesday: 9.00am to 5.00pm
Thursday: 9.00am to 5.00pm
Friday: 9.00am to 5.00pm
Saturday: Closed
Sunday: Closed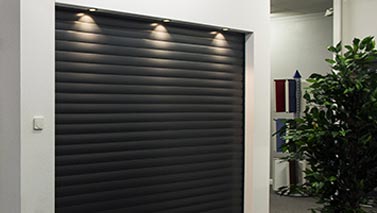 Garage Door Types
The types we supply have been categorised below to help you find details or images of the door you may be looking for. If the door is not listed below, please call us free on 0800 525442. Altenatively Email your requirements to us and we will find what you are looking for.
Choose from the following Categories: