Garage Doors West Midlands, W Mids UK
We are leading suppliers of garage doors in the West Midlands and have been in the business since 1986. We are committed to doing what is right for our customers, helping each person to meet their needs when it comes to choosing the right garage door for their property. We supply a wide range of doors including roller shutters, up and over and sectional garage doors, electric garage door operators and automated gate systems
We only supply doors of the very highest quality, complete with everything you need to install them as well.
Please call us on 01926 832 000 or request a quote by filling in our form. We will get back to you with a full quotation as quickly as possible.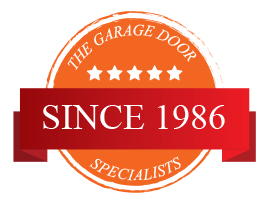 Uk's No.1 Website for Garage Doors knowledgeable, professional and reliable advice, services and installation 1986

See what out clients have to say
We are delighted with our new door and control operator; it is a significant improvement on the old door. The fitters were great.
Choosing your Ideal Garage Door
As garage door specialists, we strive to make the buying process as easy as possible for our customers. We use our 30+ years of experience to give advice and help each and every customer find a door they will love. You can begin exploring our range on our website, and if you come across anything you'd like to know more about, please do just ask.
• We have a range of resources designed to assist you. Look through the type and price guide, find out more about garage door materials and download handy PDFs that tell you everything you need to know about specific models.
• We ensure the ordering process is simple and secure. The first step is asking us for a quote. You can then place your order directly with us, and we will discuss delivery details too.
• Remember, our team are here to help you. We are experienced garage door professionals and we will answer all questions.
• Delivery is convenient and efficient. We deliver directly to you, so you don't need to worry about how you will collect your doors. We regularly deliver to all areas of the West Midlands, including Birmingham, Walsall, Wolverhampton, Wednesbury, West Bromwich, Solihull and Coventry.
The Garage Door Centre is open to visitors but is by appointment only. Please contact us on 01933 229 135 between Monday - Friday 9:00am to 17:00pm.
Wellingborough Showroom:
6-8 Meadow Close, Finedon Road
Wellingborough, Northants. NN8 4BH
Telephone: 01933 229135
Facsimile: 01933 442676
Email: info@thegaragedoorcentre.co.uk
Opening Hours:
Monday: 9.00am to 5.00pm
Tuesday: 9.00am to 5.00pm
Wednesday: 9.00am to 5.00pm
Thursday: 9.00am to 5.00pm
Friday: 9.00am to 5.00pm
Saturday: Closed
Sunday: Closed
Delivering Garage Doors in the West Midlands
All the garage doors we supply are available for delivery within the West Midlands. Please let us know the delivery address when you enquire, so we can give you an accurate price. We arrange delivery directly to your door for your convenience. We can also offer installation if required. Let us know your needs and we will arrange an appointment with one of our skilled installation professionals. Contact us to discuss garage doors in the West Midlands. We are here to help you with any of your queries, and every member of the team is a knowledgeable garage door professional. Call us on 0800 525 442 or request a quote.
Garage Door Types
The garage doors we supply have been categorised below to help you find details or images of the door you may be looking for. If the door is not listed below, please call us free on 0800 525442. Altenatively Email your requirements to us and we will find what you are looking for.
Choose from the following Categories: