Garage Doors Midlands, Mids UK
We are The Garage Door Centre, a team of specialists committed to bringing you high quality garage doors at the most reasonable prices possible. We have more than 30 years' experience in the industry, so when you choose to shop with us, you will receive all the support you need whilst making your decision.
These are some of the most popular types we can offer you:
We can offer you anything you need to complete you project, including accessories and additional fixings. Please just ask.
Talk to us about garage doors in the Midlands. Call 0800 525 442 to speak to us directly, or fill in our form to get a quote.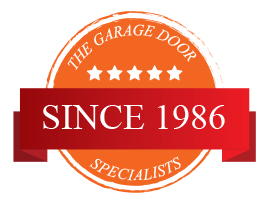 Uk's No.1 Website for Garage Doors knowledgeable, professional and reliable advice, services and installation 1986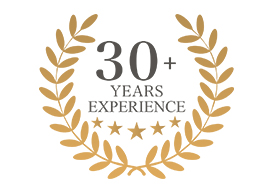 With over 30 Years of Expertise and Experience!
See what out clients have to say
We are delighted with our new door and control operator; it is a significant improvement on the old door. The fitters were great.

Choosing Garage Doors in the Midlands – Support Every Step of the Way
If you have never chosen a door before and need some additional support, then we are on hand to offer you help and advice.
Here are some of the resources we have available to help you choose:
• An online gallery. Look through our gallery to see the different kinds of doors and what they look like. This is a good place to start, to begin working out the looks you like.
• A general guide. Learn about the different kinds of doors – do you know the difference between a sectional door and a roller shutter door? You will soon with the help of our guide.
• A measuring up guide. Learn how to accurately measure up, allowing us to give you the most accurate quote possible.
• Information regarding prices. This guide offers general information about prices, so you can work out if a particular door style is going to be within your price range.
We also offer you installation! Just let us know when you are ordering your doors, and we will arrange an installation appointment at a time to suit you.
Why Choose Garage Doors from Us?
The Garage Door Centre is open to visitors but is by appointment only. Please contact us on 01933 229 135 between Monday - Friday 9:00am to 17:00pm.
Opening Hours:
Monday: 9.00am to 5.00pm
Tuesday: 9.00am to 5.00pm
Wednesday: 9.00am to 5.00pm
Thursday: 9.00am to 5.00pm
Friday: 9.00am to 5.00pm
Saturday: Closed
Sunday: Closed
We have customers in and around the Midlands who choose to shop with us again and again. This is because they love the quality of our products, but also because of the easy, quick delivery service we offer.
We regularly deliver to the following areas within the Midlands:
• Birmingham
• Coventry
• Dudley
• Walsall
• Solihull
• Leicester
• Sutton Coldfield
• Lichfield
• Telford
• Stratford-upon-Avon
• Warwick
…and more. Just ask, and we can deliver.
Contact us to discuss garage doors in the Midlands. Call 0800 525 442 or request a quote.
Garage Door Types
The types we supply have been categorised below to help you find details or images of the door you may be looking for. If the door is not listed below, please call us free on 0800 525442. Altenatively Email your requirements to us and we will find what you are looking for.
Choose from the following Categories: