Ryterna Insulated Side Hinged

The energy efficient Ryterna side hinged doors have double skinned insulated steel panels with PU foam and are fitted with a rubber seal around the perimeter and between the leaves.
The doors also have the option of scratch proof double glazed windows too for all round insulation.
Every door is supplied with a very sturdy steel box section sub fixing frame finished in the same colour as the doors, except for with the laminate foil coted doors where a complementary paint colour finish is used.
The doors are pre- hung with all furniture generally factory fitted for a more accurate and easier installation.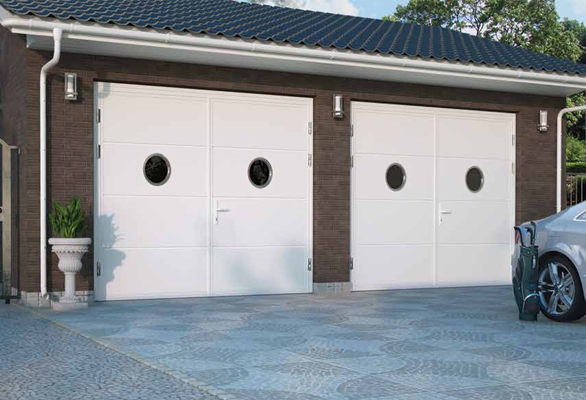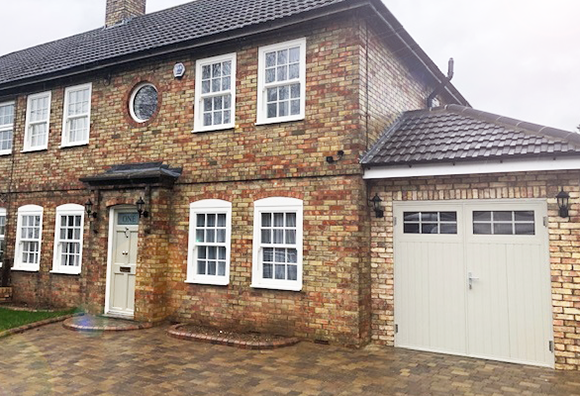 Door Styles:
(Click below on the model to view the door styles)

Ryterna Side Hinged Features Include:
Doors are available up to 3m wide and up to 2.5m high (for larger sizes, please enquire).

All fixings are included to ensure easy and fast fitting.

Door stays are an additional option. These come pre-assembled and are easy to fit and maintenance free. Adjustable leaf opening angle 90-140 degrees.

Raised threshold made of zinc coated rectangular steel tube. Rubber sealing.

Flat threshold made of zinc coated steel tape. Brush sealing.

Zinc coated, robust and maintenance free steel frame. Painted the same colour as the door or different if specified.

First door leaf can be left hand or right hand swing. The door can be split 50/50 or 1/3rd- 2/3rd.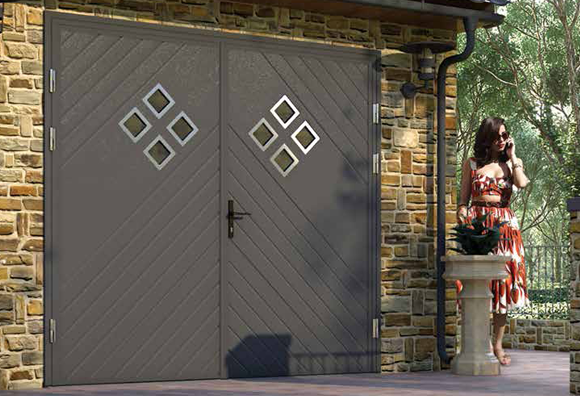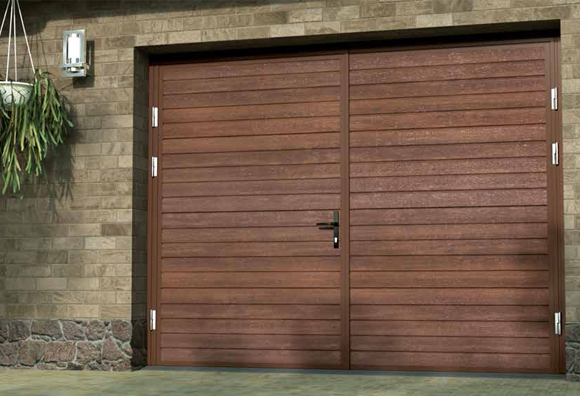 Frame Mouldings
This option allows the door to be fitted flush with the front wall hiding any small gaps or distressed brickwork. Same colour as frame.
Left hand image - without moulding | Right hand image - with moulding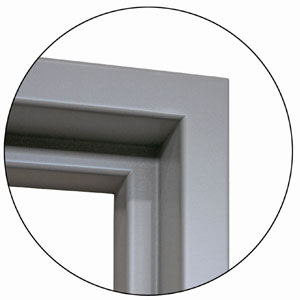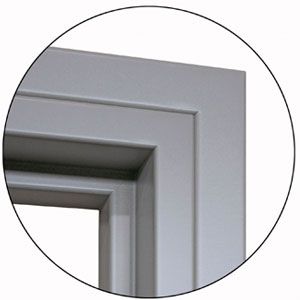 Fitting Options
Garage doors can be fitted flush with the front wall or deepened in to the opening. Recommended fitting - flush with the front wall. In this case door leaf can open up to 140 degrees angle. For all side hinged garage door fitting positions please check picture below: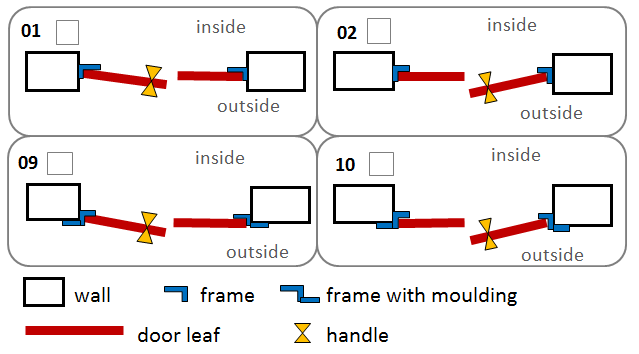 Handle Options
Locks available in white, black or aluminium as standard.
Window Options:
Square Stainless Steel Windows with safety glass
clear, opaque, obscure, tinted.
150mm x 150mm, 230mm x 230mm, 300mm x 300mm

Long Stainless Steel Window (with safety glass)
clear, opaque, obscure, tinted.
800mm x 150mm

Plastic Windows (scratch proof double glazing) Black or White
clear, opaque, obscure, tinted.
440mm x 280mm

Stainless Steel Windows (Round) with safety glass
clear, opaque, obscure, tinted.
150mm, 230mm, 300mm

Plastic Windows (Sunrise)
White only
440mm x 280mm

Plastic Windows (with 'Cross' decoration)
White only
440mm x 280mm
Downloads