Insulated Side Hinged Garage Doors
Insulated Side Hinged Garage Doors
Gone are the days where side hinged doors could only offer traditional, timber side hinged garage doors - this classic door type is now available in not only steel, but insulation too, along with various design options and finishes.
What Can Insulated Side Hinged Garage Doors Offer?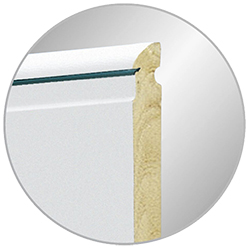 Often, the primary reason why one may choose to invest in a pair of side hinged garage doors is because they offer easy access for both pedestrians and vehicles, particularly popular for those who don't just store a car in their garage. Our top of the range side hinged doors not only offer this convenient operation, but are made with thick door leaves to offer great levels of insulation for your home and garage.
- Appreciate the traditional mechanism of side hinged garage doors with the modern qualities now available, including effective insulation
- Keep your garage warm in the winter and cooler during the summer months
- Benefit from acoustic insulation
- The thicker door leaf is insulating, as well as in-turn creating a door with greater durability and physically stronger properties
- Our side hinged doors are bespoke and made to measure, meaning a snug fit is guaranteed and insulation is enhanced
Manufacturers
Offering the very best insulation is a priority for us, which is why we only work with reputable manufacturers with quality products.
Follow the buttons below to find out more about the manufacturer's side hinged ranges.