Is your garage smaller than average? Do you have a small headroom above the opening? Or you do not want your garage door to open towards your street blocking your driveway or pavement?
You might think that a smaller garage means a restricted choice when selecting a new garage door. However, there are a variety of innovative space saving garage door solutions available to meet your needs. In this article, we will explore the most popular choices: sectional garage doors, roller doors and round the corner doors.
But where should you begin? To narrow down your options, you need to determine where you are most lacking in space in your garage area. For example, if you have a shorter driveway, a side hinged garage door would not be a good choice as it opens outwards and intrudes across your driveway space. If, however, your garage interior is shorter than usual, it may be a good idea to look at doors such as round the corner, which do not open into the internal roof space and therefore limit your available storage.
These are some alternatives which could offer solutions for even the teeniest garage space.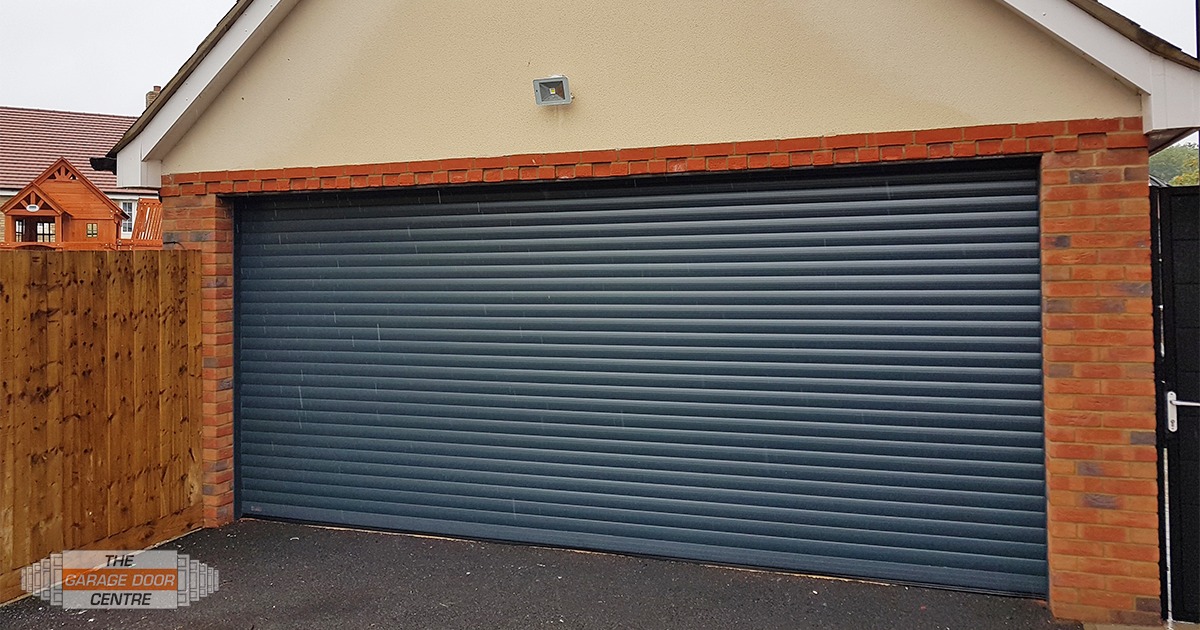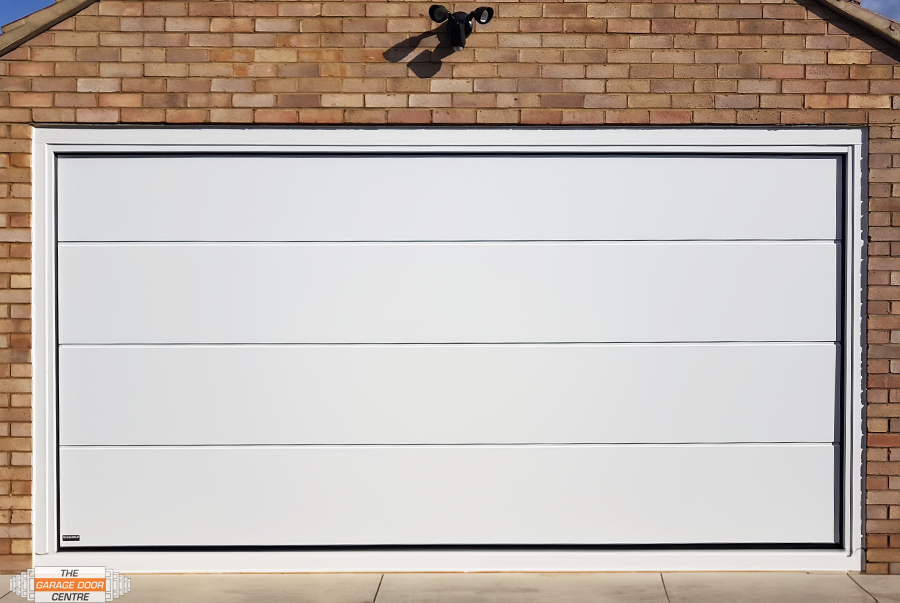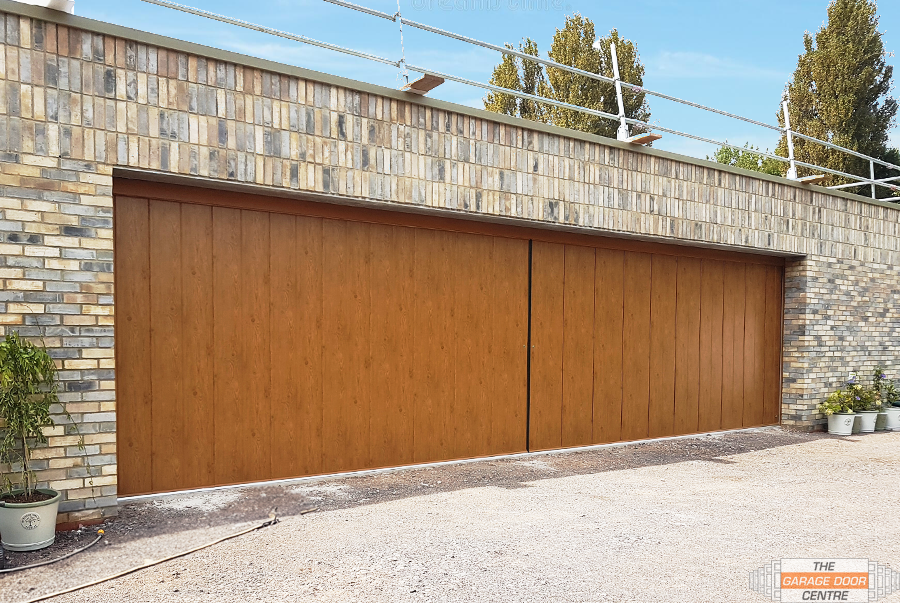 Roller Garage Door
For ultimate space saving, you cannot go wrong with a roller garage door. By opening vertically and rolling into a small box at the top of the garage door opening, roller garage doors could take up minimal space inside the garage. You will need between 300 and 350mm of headroom to house the mechanics on a standard roller door. However, if you have your heart set on a roller but don't have the available headroom, we offer a compact version from Seceuroglide that needs as little as 205mm of headroom.
A roller door allows you to make full use of the space inside your garage whilst also giving you the convenience of automation. If you have the required headroom for a roller, you can guarantee you're achieving maximum drive through height, ideal for accommodating SUVS, vans, people carriers or ordinary vehicles with roof racks.
| | | |
| --- | --- | --- |
| | | Inside Roller Garage Door |
Sectional Garage Door
Sectional garage doors are composed of individual panels that are connected together. They operate by sliding vertically along tracks and then horizontally along the ceiling of the garage, laying neatly against the roof when opened.
This design allows you to park your vehicle closer to the door, maximizing your available driveway space. Sectional garage doors also offer excellent insulation properties, enhancing your home's energy efficiency. With a wide range of materials, finishes, and options available, sectional garage doors can complement any architectural design. They are also easily customized with various materials, finishes and window configurations, allowing you to match your garage door to your personal style.
| | | |
| --- | --- | --- |
| | | Inside Sectional Garage Door |
Round The Corner Garage Door
Round the corner doors, also called side-sliding doors, offer a unique space-saving solution that is ideal for garages with limited headroom or unusual openings. Unlike other garage doors, round the corner doors can require a minimal amount of headroom - sometimes as little as 50mm. Panels are inserted onto top hung rollers and guided through floor tracks to follow the internal wall. This makes them the perfect option in garages where other door styles may not be viable. Round the corner doors also do not require any extra clearance, making them perfect for tight spaces.
| | | |
| --- | --- | --- |
| | | Inside Round the Corner Garage Door |
By opting for a sectional, roller, or round the corner door, you can transform your garage into a more functional and efficient space. Say goodbye to swinging doors that limit your storage options and hinder your movements. Contact us today to discover the convenience of space-saving doors and enjoy the benefits they bring to your everyday life.
Contact Us
Call us on 01933 229135, or follow the button below to fill out our online contact form.