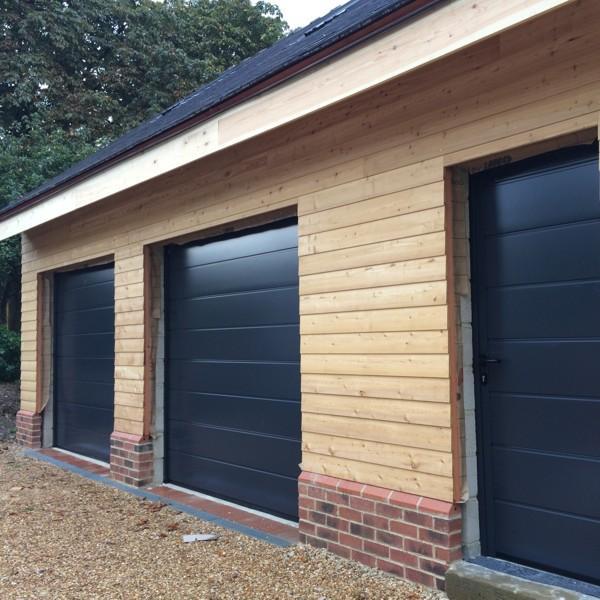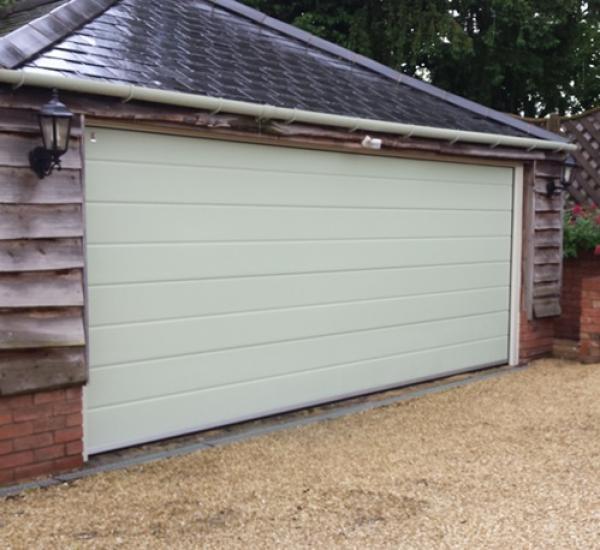 Hormann LPU 42 M Ribbed Silkgrain

Door Type:
Sectional Doors
This beautiful Silkgrain® garage door really augments the individuality of a property.
To make an enquiry about this product, please click the button "Make an enquiry" below this message, or call 0800 525 442
description
colour finishes
The Hormann LPU 42 M Ribbed Silkgrain® sectional garage door is stylish and sleek - eminently suitable for the traditional or modern style property. The clean lines created by the medium ribbing (1 horizontal rib per panel) fit particularly well with contemporary designed houses but in traditional and muted colours will perfectly suit most older and traditional style properties.

The complete door system is available in this design – the garage door, the side door and the front door – seeing them as a suite on the right property creates an absolutely stunning visual effect that has an impressive impact. Furthermore, if there is a need to cover gaps or frames matching profiles provide the perfect solution for a flawless finish. The Hormann LPU 42 M Ribbed Silkgrain® sectional garage door is smooth to touch, silky as the name suggests. The choice between this Silkgrain finish and the wood grain finish is purely down to individual preferences.
The panels are filled with 100% CFC-free rigid PU foam to a thickness of 42mm and with weather resistant seals around all four sides of the door and between the panels the Hormann LPU 42 M Ribbed offers fabulous insulation properties. Insulation in a sectional garage door is ideal for any garage that may be used for anything other than a car!

The Hormann LPU 42 M Ribbed sectional garage door is available in a glorious array of colours and finishes - the Hormann LPU 42 M Ribbed Silkgrain® comes in white as standard with a host of factory and RAL colours being available.
The short video below shows the unique features of a Hormann insulated sectional garage door
Surface Finishes
The Hormann M Ribbed sectional garage door is available in a silky-smooth elegant Silkgrain surface finish.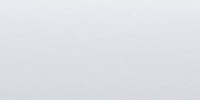 Thermal insulation
Double-skinned steel doors 42 mm
Section U = 0.50 W/m2 K
Door leaf U = 0.90 W/m2 K
Fitted door 1) U = 1.30 W/m2 K

Maximum Door Sizes
Width 5500mm Height 3000mm
Acoustic insulation
Double-skinned steel doors 42 mm R = approx. 22 dB
Wind pressure
Double-skinned steel doors 42 mm class 3
Glazing Options
16mm double pane in clear (DS) or crystal structure (DK)
Type D
Handles
The Hormann LPU 42 is manufactured with no pre-drilled handle hole as standard. This is to offer a smooth door finish on doors with electric operation which do not require a handle. If a handle is required, a selection of handles are available from the selection below at a surcharge.
Black
Synthetic Plastic

White
Cast Aluminium

New Silver
Cast Aluminium

Brass
Cast Aluminium

Polished
Stainless Steel

Brushed
Stainless Steel
Suitable Operators
Both the Hormann Promatic and the Hormann Supramatic are the perfect remote controlled operators for the Hormann LPU 42. They both come supplied with an integral receiver, automatic locking, automatic safety cut-out, emergency release from inside, and a soft start/soft stop function to minimise door wear and tear.
Hormann electric garage door operators are supplied with two transmitters as standard when purchased. Other remote transmitters and access control systems are available from the selection shown below and other controls are available to link in with Homelink systems and also vehicle transmitter systems.

HS 1 BS
Hand Transmitter
(1-channel)

HS 4 BS
Hand Transmitter
(4-channel)

HS 5 BS
Hand Transmitter
(5-button)

HSE 2 BS
Micro Hand Transmitter
(2-channel)
To view the whole range of Hormann remote control accessories, view the Hormann Remote Control Operators page.
Finishes
Hormann steel sectional doors are finished as standard in white polyester paint (RAL 9016) - a finish which if you wish can be lightly rubbed down and painted. Choice of 15 preferred colours:

RAL 7040
Window Grey

RAL 7030
Stone Grey

RAL 7035
Light Grey

RAL 1015
Light Ivory

RAL 5014
Pigeon Blue

RAL 8001
Ochre Brown

RAL 5011
Steel Blue

RAL 9006
White Aluminium

RAL 8003
Clay Brown

RAL 8028
Terra Brown

RAL 3003
Ruby Red

RAL 6009
Fir Green

RAL 6005
Moss Green

RAL 7016
Anthracite

RAL 9007
Grey Aluminium