Replacement Garage Doors
Is your garage door becoming old and worn?
Does it spoil the appearence of your home?
Is it beginning to stick or becoming difficult to open?
Is it losing you money on heating bills through lack of energy efficiency and huge gaps all around the sides?
Do you have issues with getting your car in and out? Is your garage door simply not your style any more?
Unravel the potential of your home by replacing your old garage door; The Garage Door Centre are here to help you as we specialise in finding and supplying you with the most ideal garage door suited for you and your property.
We have over 30 years of experience, ensuring complete confidence in our expertise.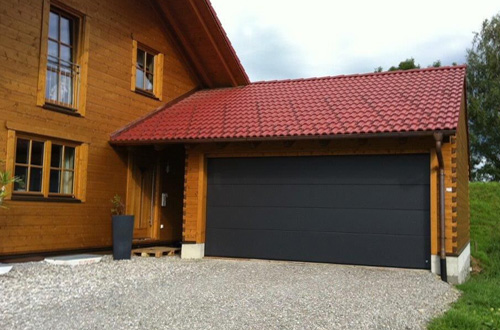 Whether you want to replace one garage door or several doors, we know value for money is key. The Garage Door Centre has provided high quality replacement garage doors and remote operators at very competitive prices for over 30 years. We have expensive high specification doors and we have lower priced, more basic doors - the choice is yours.
The first step in choosing your replacement garage door is choosing what garage door will be best to provide the most useable garage for whatever purpose you have in mind. As so many homeowners in the 21st century do not solely use their garage for storing their vehicle, we reccomend that serious thought should be given to the overall functionality of your garage door and its requirements. Your priorties may be security, visual appearence, convenience, insulation, maximum width, maxium height and so on... there is a garage door for every requirement, and some cover them all.
Do you want manual or electric operation, and for several garage doors, how do you want to control these doors? Modern remote controls and Wi Fi-enabled apps allow for far more control of your doors and associated equipment than ever before. Lights can also be incorporated into many of the garage doors we supply with control by the same remote systems.
We offer leading market designs such as the conventional Up & Over, Side-Hinged, Sectional, Round the Corner and Roller garage doors in the comforting strength of steel, natural look of timber, low-maintenance GRP (Glass Reinforced Plastic), and attractive aluminium or Upvc.
Within the last 10 years we have also specialised in high quality aluminium and steel front entrance doors, many of which were originally sold to co-ordinate with a new garage door either in colour or style.
These entrance doors and other pedestrian access doors are all on display in our Wellingborough showroom.
Why The Garage Door Centre?
The Garage Door Centre makes tedious and tiresome web searches history. There are many websites that are shouting about their doors being the best - however we will help you to understand what the best options for you are without any pressure - everything garage doors related is right here!
We have a fully trained and highly experienced sales team who will always be happy to take your call and walk you through the options available to you.
We have a huge showroom centrally located in Wellingborough, Northamptonshire where you can see, try and talk about all the different garage doors in comfort. You decide what is best based on facts and visual appearances, as well as specification.
My garage door needed replacing. I spent hours and hours searching the internet looking for the best prices and then I found The Garage Door Centre. They provided a fast & helpful service at a very competitive price - Mr. P Knights, Wolverhampton
We also offer a range of high quality remote control electric operators to allow for automation of the garage door. This helps makes things simple and easier - all from the comfort of your own car! We can automate existing garage doors in most cases and if not always have an enormous range of electric garage door packages available to suit everyone.