7 Things to Watch out for When Ordering Garage Doors on the Internet
There's nothing you can't buy on the internet today, but garage doors are an investment for your home, so it is of great importance that you are careful when buying them online.
With this in mind, we have compiled a list of the top things that you should be aware of when you are buying a garage door online...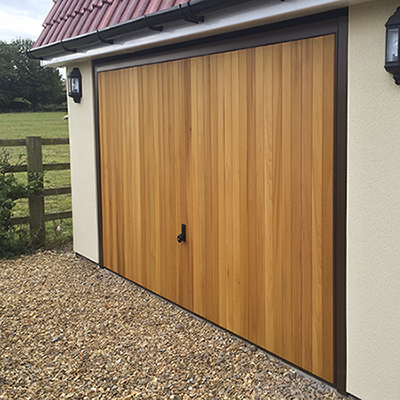 1. Be aware of overly cheap electric roller shutter doors – you will immediately regret your purchase when the door fails from component failure!

A roller door has so many small moving parts and a cheap, poorly constructed roller door will not last long at all.

2. When dealing and buying from any website, always check their address, and ensure that there is one there - if there's not, there must be something to hide!

No adress? Do not deal! This lack of identity should immediately be a warning to you, as a consumer.

3.Watch out for Ebay offers… they are never quite as they seem unless there is a specific offer for a unique branded product that is in stock and as described with a fixed price.

4.

Very low priced timber garage doors are cheap for one reason only: the timber used is a low quality softwood with excessive knots and a high risk of splitting, meaning it warps and cracks apart quickly.

5. Make sure you get the right sizes - many sizes do not necessarily refer to the sizes you think they do! Many garage doors have factory fitted sub frames and these may or may not be included in the ordering sizes.

6. Get the specification you need as some required parts may not be able to be retrofitted. If in doubt, call the company and discuss the specification to ensure it does what you need it to do with suitable emergency overrides and the like included.

7. Whenever possible, always pay for a factory finishing as it will be far cheaper than trying to paint or stain the door yourself, as well as it giving a better warranty in most cases.