9 Reasons Why You Should Choose Insulated Side Hinged Garage Doors
Insulated side hinged doors are a valuable and desirable type of garage door for many reasons; here, we have compiled a list to explain why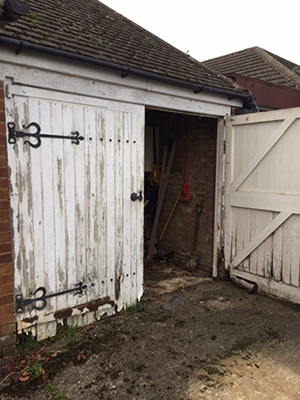 1. Side hinged garage doors are one of the best solutions to so many garage door entrances as many people won't park their car in a single width garage, so the garage is utilised more as an additional room to the home.
2. The insulated double skin hinged doors that we offer have excellent security because the panels are so strong as a result of their double skin steel construction.
3. All the doors are made to measure as standard so the optimum fit can be achieved, and they come complete with a factory fitted box section steel or aluminium sub frame.
4. Rubber weather seals are built into the frame, as well as into the door panels on some models for maximum protection and comfort inside.
5. There are various shapes and sizes of double glazed windows available to allow for natural light in your garage, as well as a massive array of designer elements to personalise your doors.
6. Various optional bottom thresholds are also available to provide protection against dust, leaves mice and draughts.
7. The doors have a 50/50 split or some models are available with a 70/30 split, providing ease for pedestrian access if you personally go in and out of your garage frequently.
8. Matching pedestrian doors are available for some models and designs, allowing you to replace your garage side door too in a matching design and colour.
9. Cheap, single skin steel or softwood timber side hinged doors will NOT provide security or longevity with daily use… just see the picture on the right!
So, how can side hinged doors transform the look of your garage? Simply see below...