The Hormann Rollmatic Electric Roller Door
A Masterpiece of Engineering in a Roller Garage Door.
The Hormann RollMatic electric roller garage doors are a masterpiece of German engineering. The top of the range equipment that makes these doors easy, safe, stylish and long-lasting is exclusive to Hormann, yet provided as standard when you purchase your beautiful new garage door.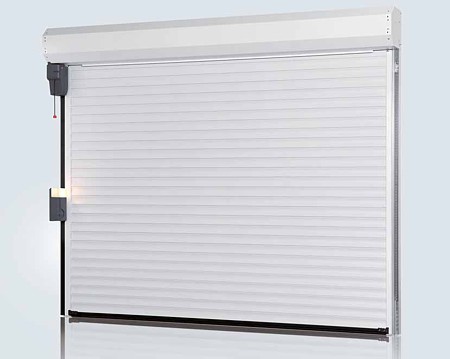 Security
The first thing that many consider when buying a garage door is, 'will it protect my garage from burglars?' The answer is, yes, of course it will. The special positioning at the shaft of our RollMatic doors provides substantial protection against the doors being forced open from the outside.
Hormann's entire range of roller garage doors are fitted with storm anchors, securing your garage door against even the strongest winds and using 90mm wide guides as standard, while having the added bonus of increased protection from burglary, and an optional acoustic alarm can be fitted which many people find is a simple yet effective way to deter burglars. If this isn't enough safety-wise, RollMatic doors have built-in automatic safety cut-out with obstacle detection, Tension Spring technology to allow the curtain to be held open in any desired position without the risk of the door closing suddenly, and barrel casing over the opened door that shields from dirt and damage and also prevents injury by not allowing access inside the door barrel.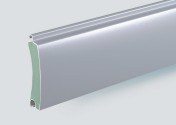 Choice for Every Taste
With RollMatic garage doors there are design options to suit every taste. RollMatic doors are available in seven magnificent colours, or you have the choice of bringing a warm, natural look with either of two beautiful DecoGrain surfaces in Golden Oak or Rosewood Mahogany. Your new roller door may be fitted with up to ten optional glazing panes, allowing daylight into your garage and giving it a personal touch that makes your garage door unique to you and your home.
The remote accessories to go with your choice of door are stylish and subtle – many of our hand transmitters are multi functional and include a keyring to ensure you don't lose them! Amongst the diverse range we even offer a transmitter small enough to fit comfortably and conveniently in your car's cigarette lighter. If mobile transmitters are not what you are looking for, we are happy to integrate a transmission device into control systems in your household, so there is a suitable solution for everyone.
In fact, one of the great advantages of the Hormann Rollmatic is the ability to use almost all of the vast range of access controls available from Hormann for all their other doors and operators.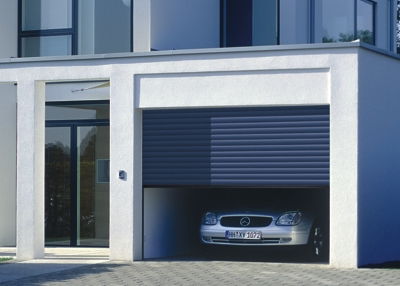 Intelligent Technology
What really makes RollMatic doors outstanding is the intelligent technology to give your door its long-lasting and easy superiority. In case of a power failure or for garages with no second access, RollMatic doors are spring assisted for very easy and smooth operation manually from the inside without the need for a winding mechanism, and the option of an emergency release from the outside. Also offered is an emergency power supply so life is not put on hold when power shortages strike and you are able to continue with your busy schedule as usual, as the rechargeable battery lasts up to 18 hours.
The top quality dirt and UV resistant coating on the smooth, elegant aluminium exterior provides weatherproof colour that will stay fresh longer than any other garage door, with minimum maintenance needed, this also applies to the multi-spring systems in the door – fitted with clear transparent casing to allow at-a-glance maintenance.
RollMatic doors are fitted swiftly and simply by the Garage Door Centre without elaborate adjustments or checkups, so if your home is in need of a beautiful and smart new garage door, look no further, the Hormann masterpiece will not let you down. Call now for guide prices and latest information on colours available and delivery.