Top Garage Door Picks for Insulation
Looking for a new garage door where insulation is a priority? Check out the most insulating model available for every major door type in our handy article!
Insulation is often a main priority when a home owner is looking to invest in a new garage door.
Achieving excellent insulation can be vital if the garage is used as an additional room to the home where you spend time, such as an office or a playroom. Not to mention a well-insulating garage door will contribute to keeping those heating costs down!
So, if insulation is at the top of your priority list, we've picked the model that offers the very best for insulation for every major door type.
Plus - insulation often goes hand-in-hand with strength. So, these doors are the strongest of their kind, and are perfect for garages where valuables and beloved vehicles are stored!
A note about U-Values: This is a formula that details the insulation levels of a product. The lower, the better! A U-value around 1 means great insulation.
SECTIONAL - LPU 67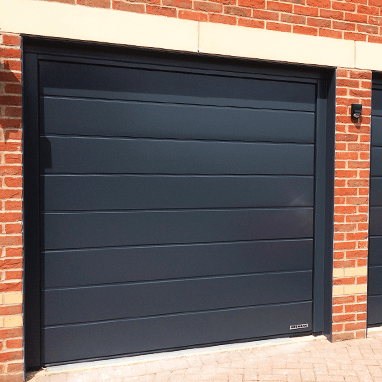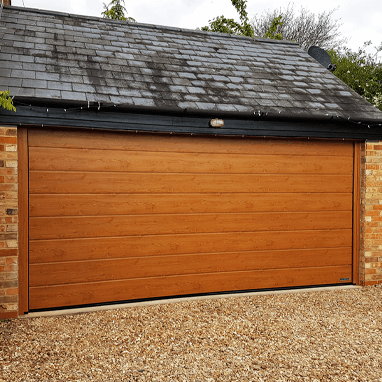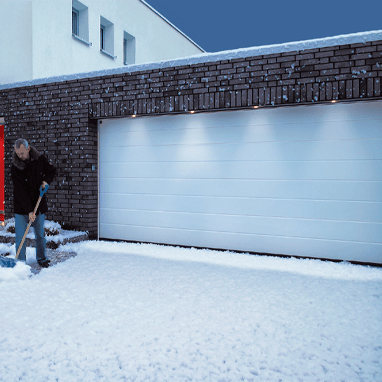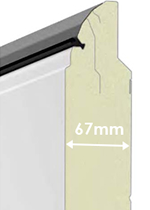 The LPU 67 is named as such because the door panels are a huge 67mm thick!
Double skinned and especially strong, the door panels achieve excellent and officially certified insulation levels: U = 1.00 W/(m2 K)
This is achieved by the sections having thermal break, and can be improved further when the ThermoFrame is also specified.
Plus, the sheer thickness of the LPU 67 makes it incredibly strong, and is equipped with RC2 security equipment as standard.
The LPU 67 is the ultimate choice of garage door when it comes to insulation, with levels of energy efficiency that were simply not possible before the construction of this door.
SIDE HINGED - Teckentrup Swing Secure 62-2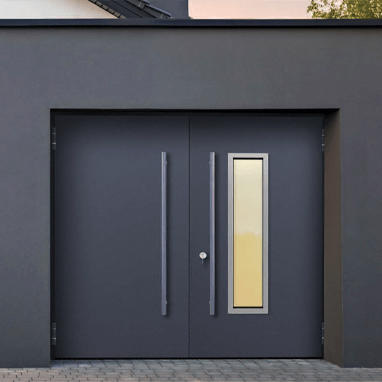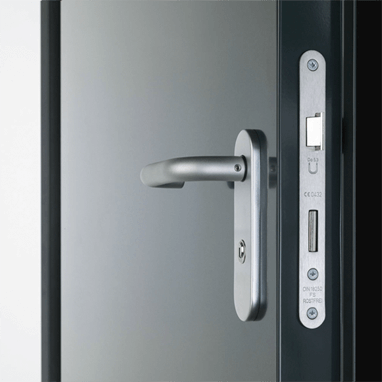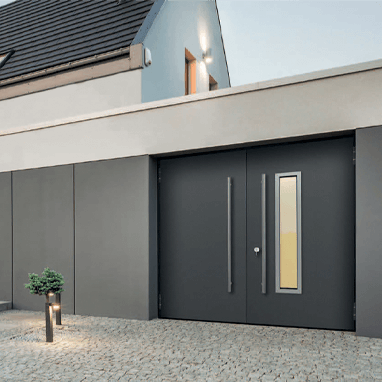 The 62-2 was launched a couple of years ago now, and has certainly proved to impress our experts!
With a modern and stylish look, these fantastic side hinged doors are manufactured with 62 mm thick door leaves. Although specified for domestic applications, the 62-2 is actually constructed to industrial standards, perfect for protecting your valuables and beloved vehicles!
Achieving U-values as low as 1.4 Wm²K, the 62-2 offers great thermal efficiancy for your garage. Plus, side hinged doors are great for garages that are frequently accessed via vehicle and on foot. If you're using the garage as a room, you can simply walk in your garage door by only opening one leaf!
ROLLER GARAGE DOOR - SB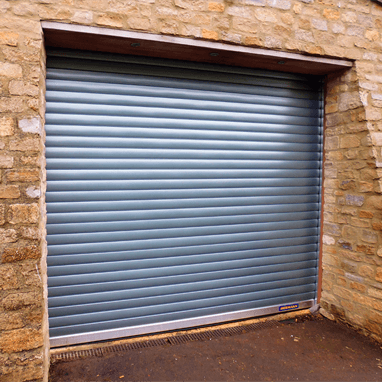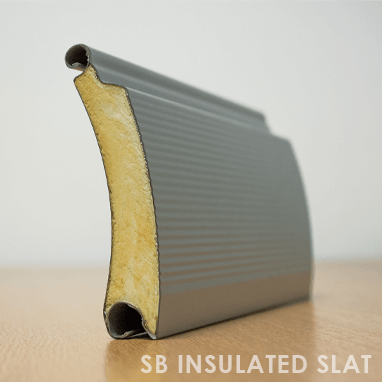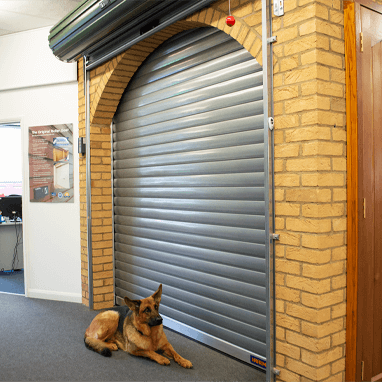 Lots of standard roller garage doors are made with foam-filled slats that offer a level of insulation, however these can't reach as high levels as the above door options.
However, we do offer the SB, a door manufactured to commercial standards with a larger and thicker slat than the standard roller door. Some smaller, compact roller door slats can be as small as 38mm, however the SB offers a door curtain made up of 100mm insulated, double-skinned slats.
The SB is a great choice in roller door if you're looking for increased security too.
UP & OVER GARAGE DOORS
Unfortunately up and over garage doors are not the best choice when it comes to insulation. They are ideal for many UK garages as a basic function to store vehicles, however their operation means they need a small gap around the outside of the door.
But, we do have a couple of options to help you increase insulation with an up and over door. Many of our up and over models can be equipped with weather stripping to aid in insulation, or the rear of the door panel can be fitted with insulating panels.
CONTACT US
If you require an insulated garage door, but aren't sure which type or model to choose, get in touch with our team. Our friendly experts will be more than happy to help you!
If you require insulation but to a lesser extent, check out our insulated doors page by clicking the button below. Here, we discuss a more diverse range of insulation with lots of possible options. For instance, the LPU 42 is a well-insulating sectional, but didn't make it to this page because the 67 offers more advanced levels.