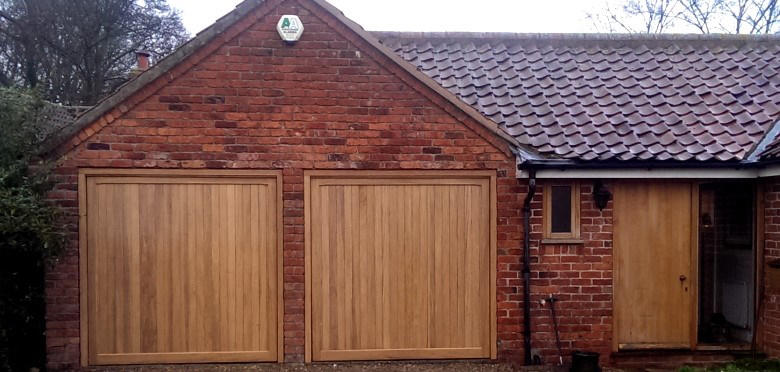 We have completed many thousands of garage door installations around the UK since 1986 on all types of different properties - big and small.
A selection of images of just some of the garage doors and gates can be viewed in the categories below, allowing you to gather ideas.
If you cannot find the garage door you are looking for, we manufacture bespoke steel, aluminium and timber garage doors to almost any design or size. We have probably installed the system you require, but cannot publish the installation picture.
Call us today on 01933 229135.
Please choose a gallery category: