Hormann ThermoSafe and ThermoCarbon Entrance Doors
ThermoCarbon
The ThermoCarbon Doors have 100mm thick standard, triple or quadruple thermal insulated glazing and triple sealing. The 8mm thick laminated safety glass provides maximum security against burgulars.
Not only do these doors provide you with excellent thermal insulation they also set new standards for security:
All doors are equipped with multi point locking as standard.
The tamper-proof cylinder, certified in accordance with DIN 18252, features premium fittings: an anti-picking system, drill protection, and an emergency and hazard function. This means that the door lock can still be operated when a key is inserted on the inside.
The ThermoCarbon Entrance Doors have concealed hinges between the door frame and leaf, i.e. they are not visible from outside or inside.
The ThermoCarbon Entrance Doors have an elegant stainless steel interior lever handle.
Exterior Handle Options*
*Options may vary for individual door styles
| | | |
| --- | --- | --- |
| Continuous aluminium handle bar The continuous look of the handle bar is its distinguishing feature. It comes as standard in White aluminium, RAL 9006, with a recessed grip in the door colour. | Aluminium handle bar with recessed grip This handle version comes as standard as anodised aluminium, E6 / EV 1, with a recessed grip in the door colour. | Stainless steel handle with recessed grip With a stainless steel handle, you can choose the colour of the recessed grip to suit your entrance door. |

ThermoSafe
The ThermoSafe Entrance Doors have a 73mm thick aluminium door leaf, suitable for saving energy in your home.
H5 5 point lock with security rose escutcheon and swing bolt.
"Rondo" interior lever with cylinder rose escutcheon.
Three way adjustable aluminium hinges.
Optional Frame Variants
There is no visible door profile so the entrance door looks generously proportioned from the outside, whilst on the inside the door will blend with the interior of your home.
| | | |
| --- | --- | --- |
| Fascia Frame Rondo 70 The rounded frame profile adds a stylish touch to your entrance door, providing it with a particularly harmonious look with its rounded edges. | Fascia Frame Caro 70 This version has an attractive and distinguished look that upgrades the appearance of your door through the frame's added appearance of depth. | Broader Door Frames On request, door frames are also available in a width of 110mm, for a more convenient and attractive connection to full thermal insulation. |
Choice of 11 preferred colours:
The ThermoCarbon Entrance Doors are supplied in Traffic White (as standard). If you want your entrance door to match the colour of your window frames or to match the colour of your garage door then you can order RAL to Choose.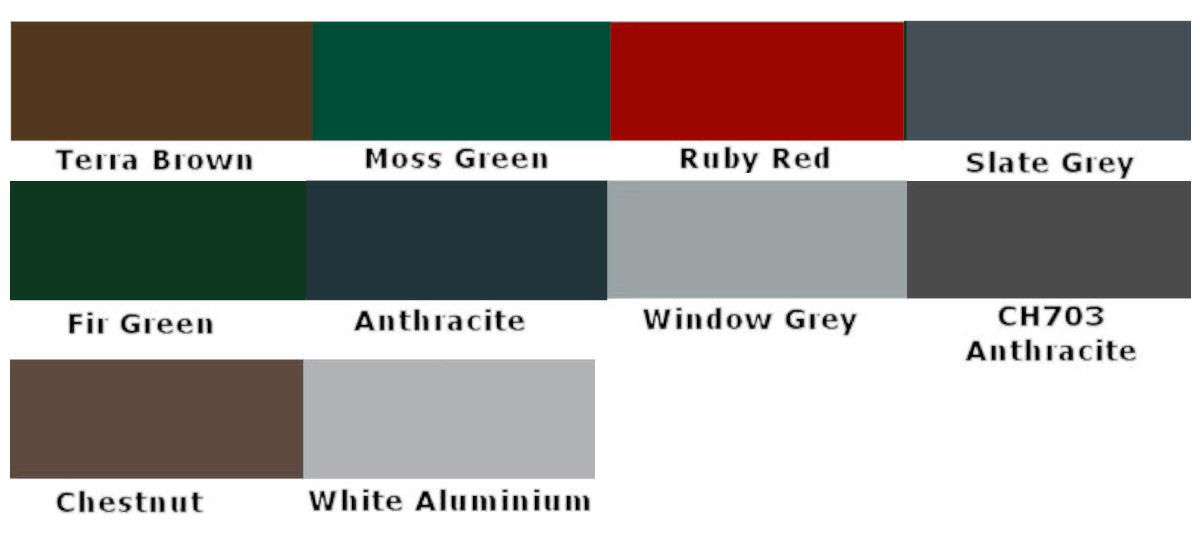 ThermoSafe
| | | | | | |
| --- | --- | --- | --- | --- | --- |
| Style 45 | Style 65 | Style 501 | Style 502 | Style 503 | Style 504 |
| Style 505 | Style 560 | Style 667 | Style 680 | Style 686 | Style 697 |
| Style 860 | Style 650 | | | | |
ThermoCarbon
| | | | | | |
| --- | --- | --- | --- | --- | --- |
| Style 300 | Style 301 | Style 304 | Style 305 | Style 306 | Style 308 |
| Style 310 | Style 311 | Style 312 | Style 314 | Style 650 | Style 680 |
| Style 686 | Style 860 | | | | |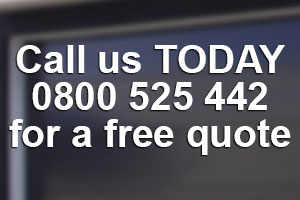 See the ThermoSafe Aluminium Range of Entrance Doors

See the ThermoCarbon Aluminium Range of Entrance Doors