Garage Door Maintenance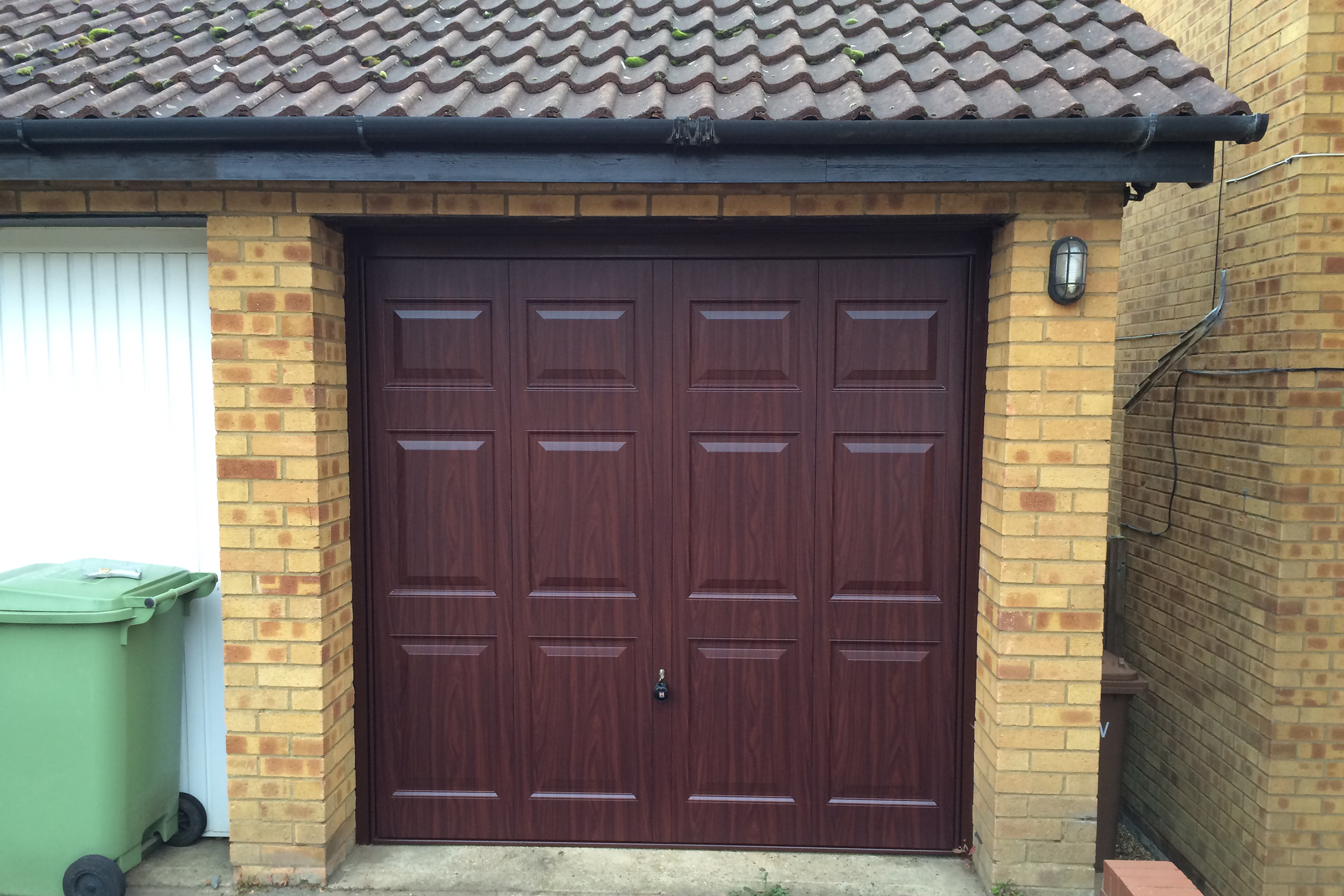 What do you expect from a garage door? Low maintenance is obviously a very attractive feature of any home item used outside all year round and garage doors are no exception.
Firstly what part of a garage door are we referring to when we mention maintenance? Normally it is the panel (or curtains in the case of roller doors) that is in question. The operating mechanisms we shall visit towards the end.

Essentially there are 6 different materials used in the manufacture of garage doors: steel, timber, aluminium, ABS/uPVC and GRP all requiring vastly different levels and types of maintenance.
Garage Door Maintenance Options
GRP (fibreglass) - truly minimal maintenance is needed to keep the door panel in good shape. On a fairly regular basis simply wash the door down with fresh running water and you will retain an excellent appearance for years to come. If the finish is gloss the appearance can be enhanced after time by washing the door down then by carefully applying a very fine polishing paste or liquid such as 'T -Cut' to the surface and polishing off. Should a GRP panel suffer minor damage it can very often be repaired and returned to an unblemished state – however a specialist GRP company would be needed to undertake that type of repair.

ABS and/or uPVC are pretty close on the heels of GRP in terms of maintenance requirements. Simply wash down with a mild solution of washing up liquid and dry with a soft cloth.

Steel comes in a few different finishes:

Primer. Primer finished doors needs painting with external undercoat and gloss paint – and repainted every 5 years or so dependent on local conditions. If the door is fitted in a coastal area the salt in the air will attack the paint making the maintenance a rather onerous affair. If you are lucky enough to live by the sea steer clear of primer finishes and seriously consider a plastisol door or a powder coated steel door.

Powder coated. This finish really needs no more than the ABS door although stubborn dirt marks can be removed with a mild household non-abrasive cream cleaner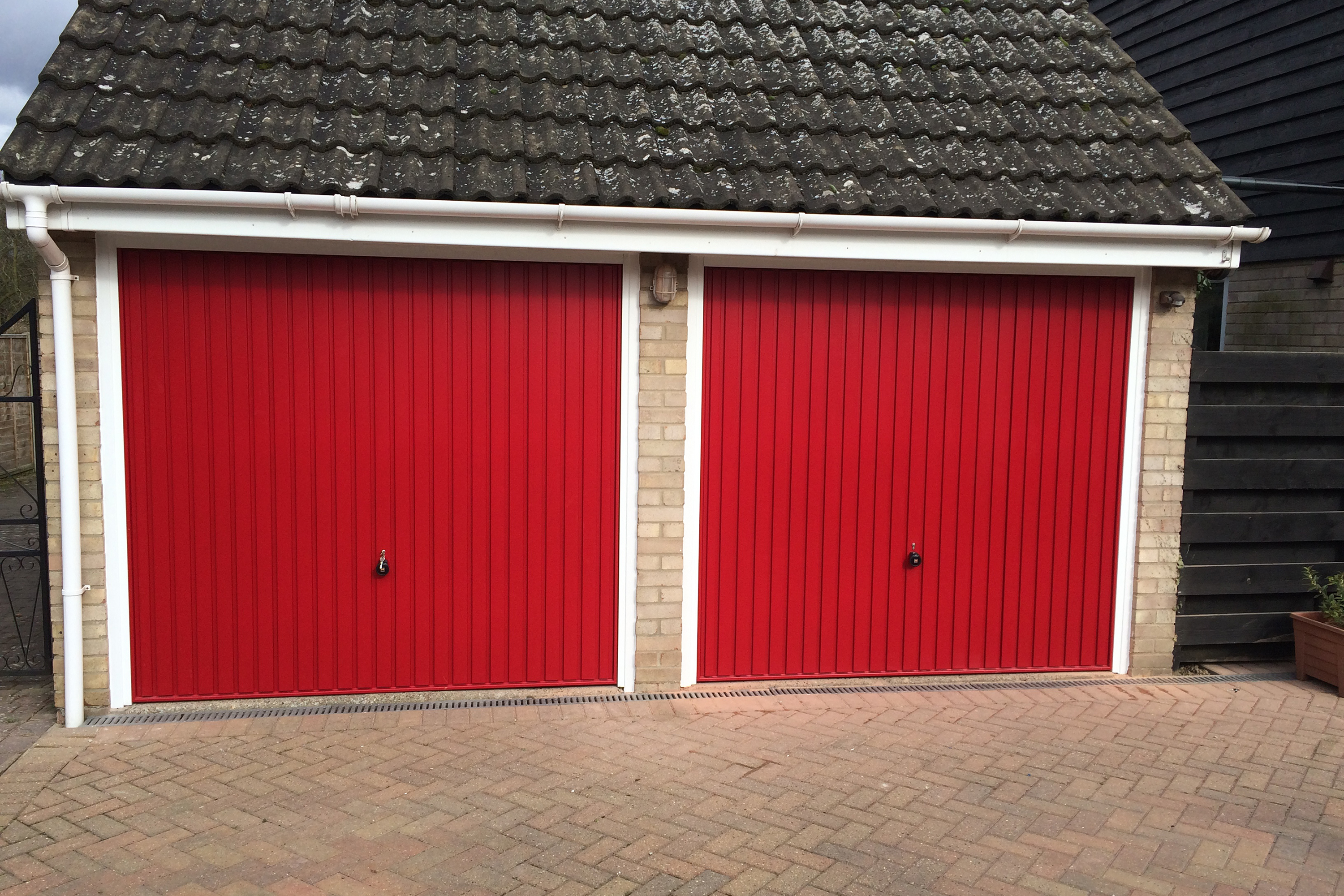 Polyester coated. This is normally the finish supplied on Hormann Steel sectional doors again requires minimal maintenance – mild solution of washing up liquid is ideal.

Remember, and this applies to all of the above materials, bird droppings do need to be immediately removed using fresh clean water. Never be tempted to rub the door with any abrasive, caustic, acidic or proprietary cleaners – they will damage the surface finish!

Aluminium roller shutters – the face should be kept free of grime, grit and debris to prevent damage to the curtain when the door is in operation. Gentle washing with a very mild solution of washing up liquid will suffice.
Now we move on to Timber – and maintenance now becomes a serious issue. But don't let that put you off as timber garage doors really are lovely items and truly enhance most properties.
A timber garage door that is not correctly maintained will split, shrink, warp, swell, stain – you name it – it could happen. So do not consider a timber door if you are not willing to accept that an element of maintenance will be necessary. (There are other options such as decograin finishes or GRP timber effect). If you live in a coastal region – again – timber is strictly not recommended. Ok, we have stated when not to opt for timber and cleared that up.
Timber doors should ideally be treated with a quality microporous wood stain. (Paint can be used but a stain will allow the timber to breathe). We would recommend a minimum of two coats to the back of the panel and three coats to the front. This treatment needs to be repeated every 12 –18 months dependent upon the exposure to the elements. However this is a worse case scenario. If the timber is treated with a high quality stain that carries a guarantee then the treatment could last years – do make sure that you monitor it.

So finally operating gear. Firstly it is vitally important to remember that there is no such thing as a maintenance free electrically operated garage door and even manual doors should have the gearing checked by recognised engineers. All garage door manufacturers and ourselves recommend that any type of garage door be thoroughly checked at least once a year. Indeed manufacturers' warranties are usually conditional upon correct servicing. To ensure the safe functioning of the remote controlled door and to reduce the risk of potential strain of the electric motor and moving parts, it is essential that operating pressures are correct, safety cut-outs are accurately set and any manual override system is functioning correctly. A remote controlled garage door is a large moving machine and needs to be treated accordingly!
For further advice or help on garage door maintenance email us directly.