Trade Breakfast!
Invitation to all tradespeople!
To celebrate the re-opening of the railway bridge nearby to our showroom, we are welcoming all tradespeople to come and see our recent and updated product range over a free breakfast and cup of delicious coffee!
A Warm Welcome for All Tradespeople
Between 7am – 11am on the stated dates, you'll be able to come and take a look at the latest and greatest in the industry; we have an extensive range of brand new, innovative products, including the HST, Overlap and Silvelox range. You're also welcome to get your hands on some of our samples and brochures to get updated on any products relevant to you and your colleagues.
We believe that this will be a great opportunity for all to exchange tips and ideas with fellow tradespeople, especially as we will be pleased to assist with surveying and installation techniques, and instruct on how to get a quick price from us! Feel free to bring along any drawings, measurements or paperwork with you, and we will be more than happy to help you out.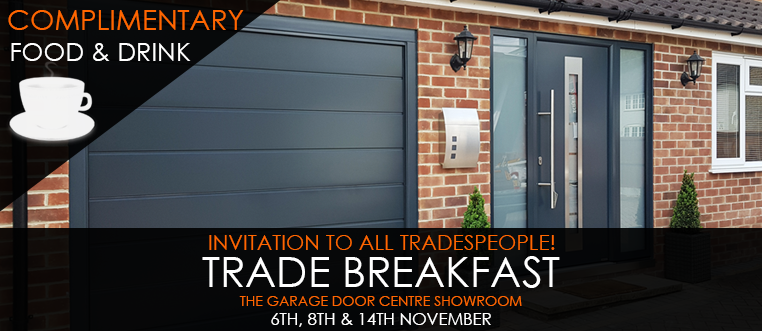 Of course, we also have products relevant to our sister companies on display too, so you can view our range of security products and outdoor living systems (with low, autumn prices on awnings!). Here you'll perhaps be able to find some inspiration for any future projects, and of course we'll be on hand if you need any tips or guidance!
Prizes to be Won!
Plus: come along and we'll enter you into our business card draw to win a pair of Rigger safety boots!! If that doesn't take your fancy – we'll be serving up plenty of free food and drink for you to enjoy during the morning.
Dates:
We've set up the three dates as events over on our Facebook, page, so if you're planning or thinking of coming along, it would be great if you could let us know!
We hope to see you in November!
- Tuesday 6th November
- Thursday 8th November
- Wednesday 14th November

Contact us
0800 525 442
Wellingborough Showroom:
6-8 Meadow Close,
Finedon Road
Wellingborough,
Northants. NN8 4BH
Telephone: 01933 229135
Facsimile: 01933 442676
Opening Hours:
Monday-Thursday 8:30am to 6pm
Friday 8:30am to 5pm
Saturday 9am to 1pm