It's time to put up your Christmas decorations! While displaying your holiday spirit inside is easier with the tree or hung stockings, it can be more difficult to express your festive vibes with outdoor decorations. Not only do you need to have a tall ladder and careful balancing to place lights overhead, but you might also need to choose outdoor decor attentively to pick the items that will withstand the elements.
Look no further than your garage door for simple decorating ideas or to add more cheer to your outdoor area. Check out some of our jolly good advice on how to bling out a garage door during the festive season.
1. Stick on seasonal decals
​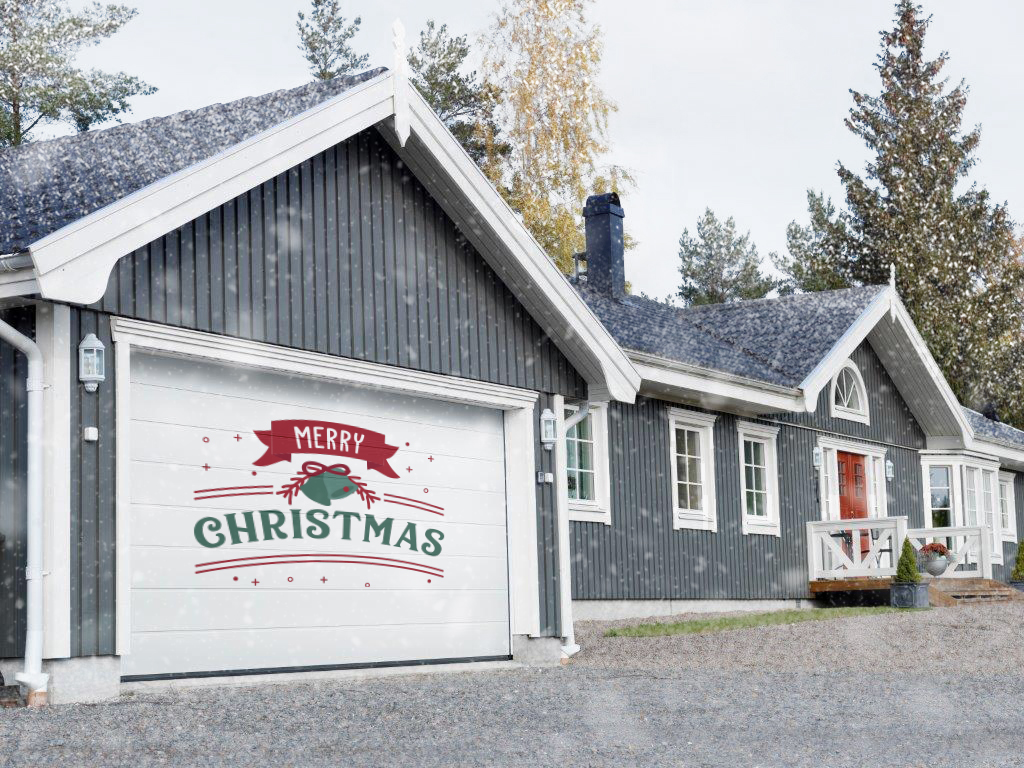 You may apply decals to the window of your house or your car and now there are a lot of festive Christmas decals for garage doors. To decorate your garage door, look for reusable decals that you can use year after year. Follow our simple steps as below:
* Keep the garage door clear and tidy to make sure the stickers stick to the garage door well.
* Remove the decals carefully from their packing.
* Apply the stickers to the doors. They may include attaching tape or other mounting instructions for larger decals.
* Remove surface bubbles if any by a credit card.
2. Take it easy with wreaths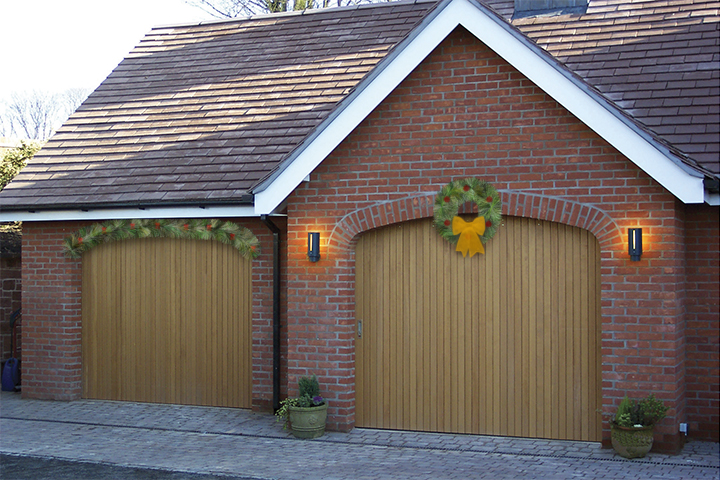 Choose wreaths if you only have limited time to decorate Christmas. Wreaths are not just for the entrance door decoration. Wreaths can also be hung either on the garage door itself or above it, up to the types of your garage door. On angle or side hinged garage doors, wreaths can be placed without affecting the door's capacity to open and close.
It is wise to choose wreaths that are made of natural materials or that can endure rain, freezing weather and heat. Make your own winter wreath is also a creative idea to beautify your garage door for the holidays.
3.Hang Christmas lights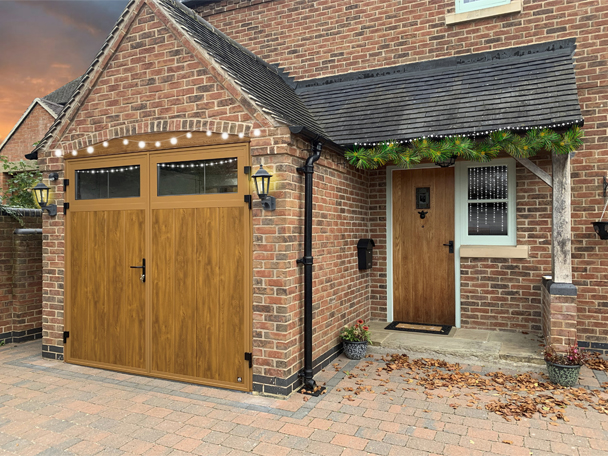 To hang Christmas lights on a garage door, make sure you use the right hooks and clips. This will simplify the hanging tasks and ensure your garage door is not harmed. Additionally, we do not want to use any hanging techniques that could cause a fire due to torn or unsecured wires. If you are putting lights directly to the trim, we can avoid this by not using mental fasteners like staples or nails. We recommend you clipping the plastic fasteners to the light string and attaching them. By doing this, the clips can stay up all year long, and future holiday light hanging will be simpler.
4.Unravel the ribbons

Everything from Christmas tree to the garage door may be quickly and simply decorated with ribbons in several ways. The best ribbon fabrics for outdoor purpose are those that won't fade in the sun or be destroyed by wet snowfall.
The ribbons should now be tied to the door or frame. Use staples, nails (make sure you are okay with it) or hooks to attach ribbons over the frame or around the garage door to make it look like a wrapped gift.
It is a good idea to schedule a maintenance appointment for your door before you start your Christmas decorating to ensure that it will operate without issues throughout the holiday period and the whole winter season. The garage door centre is proud to have a fantastic team of skilled, knowledgeable engineers to meet your service needs. Contact us via 01933 274442 or visit 29-31 Stewards Road, Finedon Road Industrial Estate, Wellingborough, Northamptonshire, NN8 4TR (Monday to Friday, 8.30am – 5.00pm).