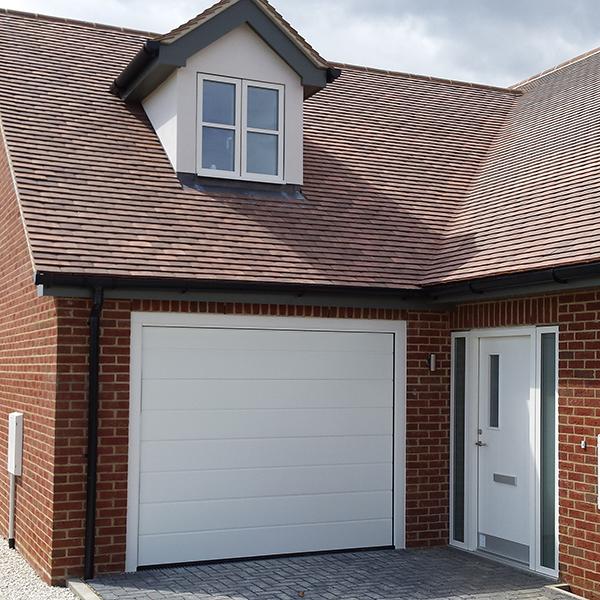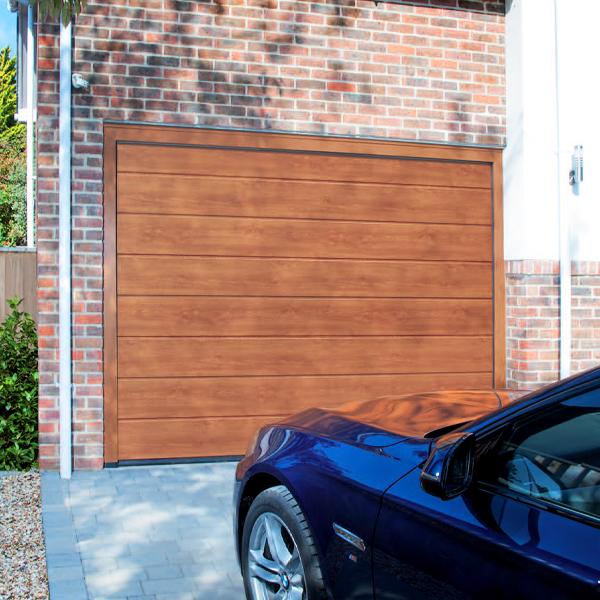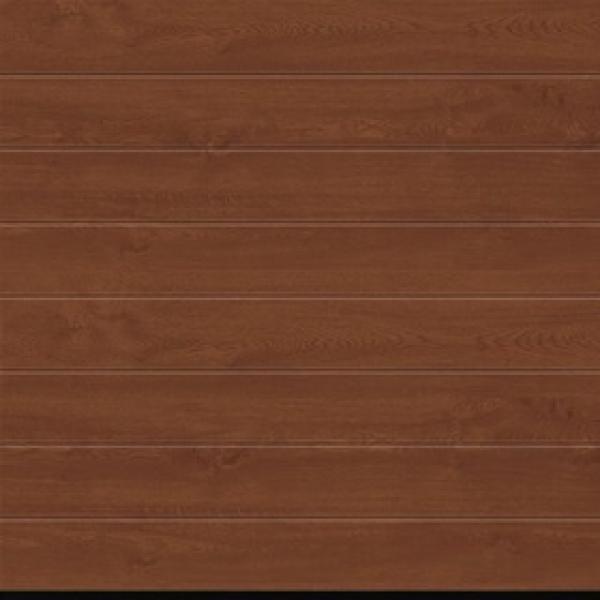 Garador Linear Medium

Door Type:
Sectional Doors
Clean lines and barely visible section transitions, a beautifully minimalistic sectional garage door.
Its minimal design allows for the flawless addition of style choices such as a woodgrain laminate finishes and a range of glazing options.
To make an enquiry about this product, please click the button "Make an enquiry" below this message, or call 0800 525 442
description
wood design
colour finishes
Surface Finishes
Glazing Options
The Garador Linear Medium consists of panels which have just two horizontal ribs. The door has a contemporary appearance, eminently suitable for the modern property. This is an economically priced door, acceptable for garages where a high level of insulation is not required; nonetheless it is manufactured to extremely high standards and incorporates several safety features as standard; undoubtedly the Garador sectional medium linear door provides the ultimate in style and precision engineering.
Garador Linear Medium garage doors are available as Premium, Standard or Classic doors offering different levels of thermal insulation. Manufactured to the highest quality standards all doors offer long term functionality, smooth running and long-lasting good looks.
Preminium Doors: Insulated Sectionals

Ensure the highest levels of thermal insulation and structural rigidity, each 42mm thick double-skin steel section is evenly filled with 100% CFC-free PU rigid foam.

Classic Doors: Single-Skin Sectionals

Sections are bonded on the inside to steel profiles without rivets. This special bonding technique produces excellent stability and quiet door action.
Maximum Sizes
Width 10ft
Height 7ft
Handles
The Garador sectional garage door is manufactured with no pre-drilled handle hole as standard. This is to offer a smooth door finish on doors with electric operation which do not require a handle. If a handle is required, a selection of handles are available from the selection below at a surcharge.
Black
Synthetic Plastic

White
Cast Aluminium

New Silver
Cast Aluminium

Brass Effect
Cast Aluminium

Brushed
Stainless Steel
Electric Operators
Both the Garamatic 9 and 10 are the optimum remote controlled garage door openers for Garador sectional doors. They are simple to use, come equipped with a useful soft start/soft stop system, include automatic safety reversal when encountering an obstacle, offer an integral light when activated and is housed in a stylish plastic cover. The GaraMatic 9 comes with two 2-button hand transmitters as standard. The Garamatic 10 comes with a 5-button and a 2-button (black) hand transmitter as standard. However any of the accessories below are available to suit your remote operation tastes and needs.
| | | | | |
| --- | --- | --- | --- | --- |
| 1 Button Bi-Directional | 2 Button Bi-Directional (mini) | 4 Button Bi-Directional (mini) | 4 Button Bi-Directional | 5 Button Bi-Directional |
To view the whole range of Garamatic remote control handsets, view the Garador Remote Control Operators page
GaraMatic operators and Garador garage doors are a tried and tested unit hardware, perfectly matched and prepared for easy installation. For your safety all GaraMatic operators supplied by The Garage Door Centre comply with the latest European standards (BS 13241) such as automatic reversal and self-monitoring closing forces. Security is provided by the integral anti-burglar device preventing the door from forced unauthorised entry.
Foil-coated timber effect doors have become increasingly popular since their arrival onto the garage door market.
This range consists of five beautiful woodgrain laminate finishes with unique embossed graining offering either Dark Oak, Rosewood, Golden Oak, Night Oak or Winchester as a fully finished surface.
| | | | | |
| --- | --- | --- | --- | --- |
| Dark Oak | Rosewood | Golden Oak | Night Oak | Winchester |
Colour Finishes
Garador steel sectional doors are finished as standard in white (RAL 9016) - a finish which if you wish can be lightly rubbed down and painted. Most people don't bother to do this as Garador also offer a comprehensive factory finished RAL colour range as an optional finish to the exterior - over 400 RAL colours to choose from!

Woodgrain and Silkgrain Colours
RAL 7040

Window Grey

RAL 7030

Stone Grey

RAL 7035

Light Grey

RAL 1015

Light Ivory

RAL 5014

Pigeon Blue

RAL 5011

Steel Blue

RAL 9006

White Aluminium

RAL 8003

Clay Brown

RAL 8001

Ochre Brown

RAL 8028

Terra Brown

RAL 6009

Fir Tree Green

RAL 6005

Moss Green

RAL 7016

Anthracite Grey

RAL 9005

Jet Black

RAL 3003

Ruby Red

Sandgrain Colours
The Garador Linear Medium sectional door with Sandgrain surface finish and premium insulation offers a sleek, clean and contemporary look at a reasonable price.
RAL 9016

White


RAL 7016

Anthracite


RAL 8028

Terra Brown


RAL 9006

White Aluminium

Our choice of surface finishes allow you to determine whether your new sectional door will appear sleek and smooth, or show off a textured surface to add a little more detail.
The examples below are in a Traffic White RAL 9016 finish.
| | | |
| --- | --- | --- |
| Sandgrain | Silkgrain | Woodgrain |
| Also Available: | | |
| Metallic Surface Option | | |
Glazing Options
The Linear Medium sectional has a large enough panel design to be able to incorporate various window design.
Not only do these look great, but they allow the entry of natural light into the garage!
| | | | |
| --- | --- | --- | --- |
| Standard | Cross | Diamond | Sunrise |
| Standard XS | Cross XL | Diamond XL | Standard XL |