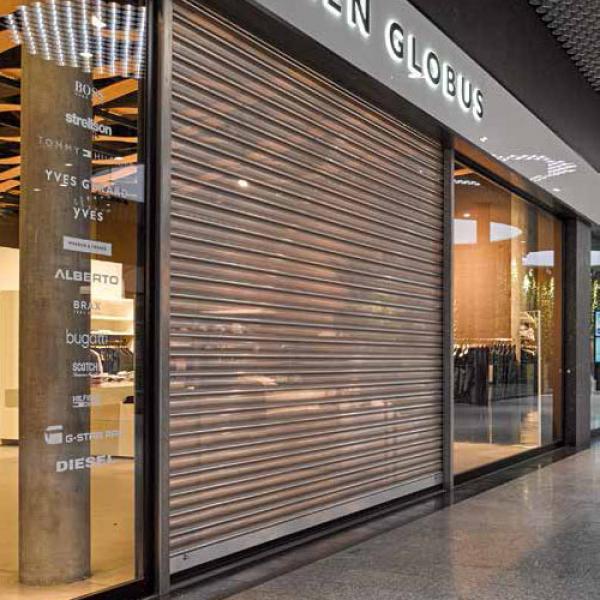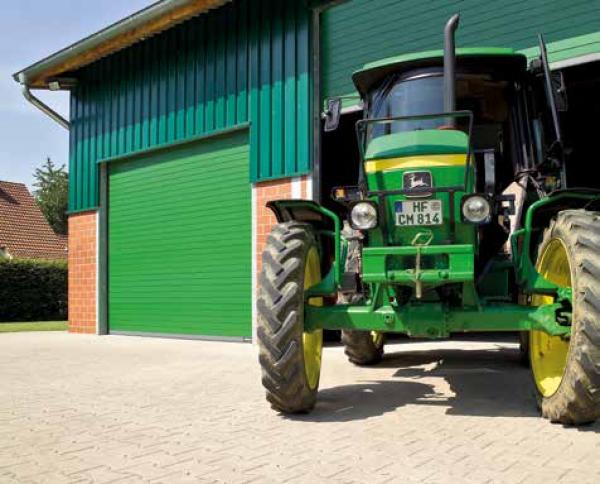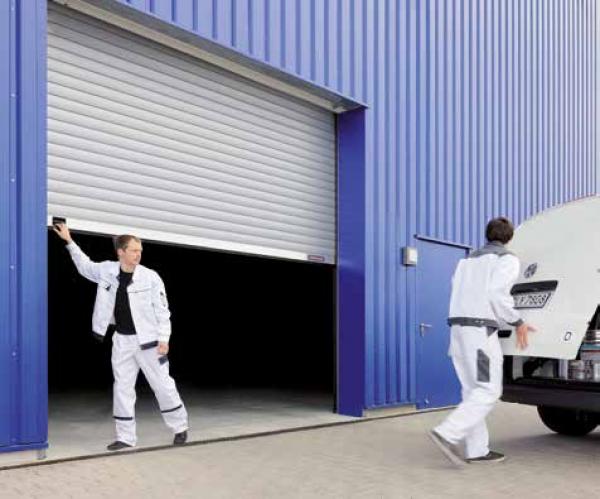 Hormann SB Roller Shutter

Door Type:
Industrial Door Systems
Simple yet extremely robust roller shutter available in widths up to 6000mm. Manufactured for industrial requirements.
To make an enquiry about this product, please click the button "Make an enquiry" below this message, or call 0800 525 442
description
colour finishes
The SB roller shutter provides a simple door to operate for industrial applications such as in retail centres, agriculture environments and warehouses. Manufactured by Hormann, only reliable and high quality components are used to assure long-term reliability is maintained.
The shutter can be operated either manually or electrically, with various types of access controls available depending on the premesis and specifications.
The Hormann SB can be manufactured in either steel or aluminium.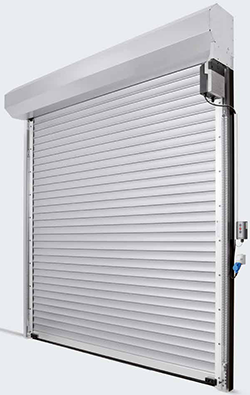 Safety & Convenience
Black, plastic strips are fitted on the edges of the side guide in order to protect against any cuts and create finger trap protection.
An anti-fall safeguard is also equipped to the SB, with a seperate catch safety device also. The device is designed to respond as soon as the speed limit is fractionally exceeded.
Plus, in the event of a power failure, the can continue to be operated manually via the counterbalance in the tension spring assembly.
Other features include:
- Tension spring assembly
- Galvanised octagonal barrel with curtain rings
- Aluminium side guide unit with flange-mounted support brackets
- Low maintenance and repair costs
Suitable for Various Applications
The Hormann SB is an inexpensive yet convenient solution for many types of commercial or industrial environment, and is available in widths up to 6000mm.
The simple operation makes it an ideal componant for areas such as warehouses or in agriculture where operation must be very reliable with low to medium operational frequencies.
For installations on buildings such as shops, the SB can be manufactured with vision slats, as well as with secure night time locking.
The Hormann SB in both steel and aluminium comes with Roller Aluminium/ Galvanised Steel as standard, however can be coated in Grey White or White Aluminium as an additional option.