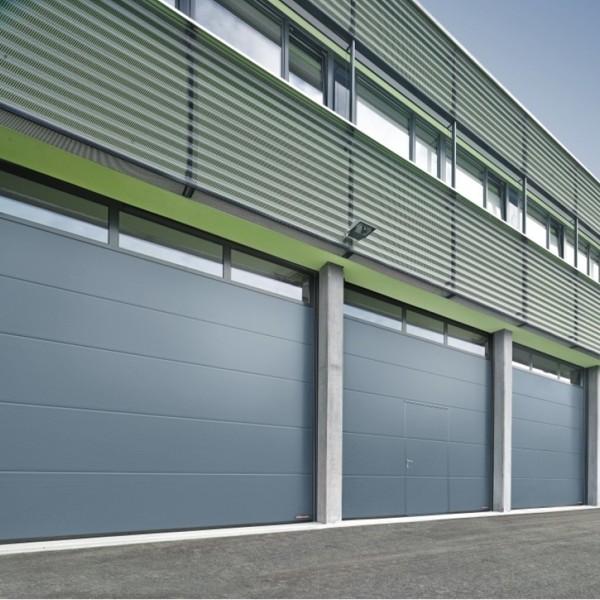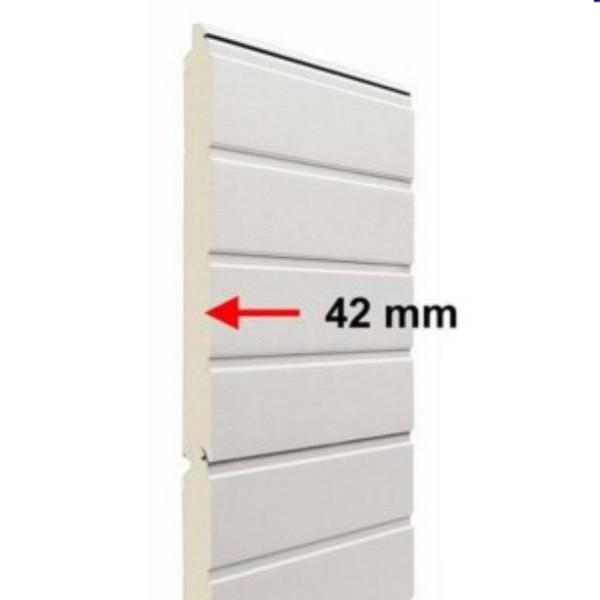 Hormann SPU42 Sectional

Door Type:
Industrial Door Systems
Market leading industrial sectional door, double skinned steel, foam filled core, 42mm thick as standard. Any size available up to 7500mm wide and 6000mm high.
To make an enquiry about this product, please click the button "Make an enquiry" below this message, or call 0800 525 442
description
colour finishes
The Hörmann SPU F42 is a high quality sectional door perfect for use in industrial heated buildings thanks to a strong layer of galvanized steel and multiple other high quality material including CFC-free Polyurethane.
With a resolute insulating core, a good thermal insulation value is permanently ensured the Hörmann SPU F42 is the door manufactured for applications that are thermally heated.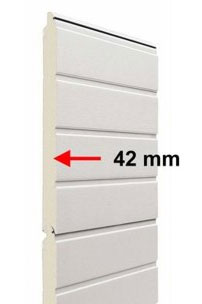 Encompassed with 42mm thick double-skinned sections and insulating core of 100% CFC-free (that means it's good for the environment!) polyurethane rigid foam fashions an exceptionally good insulating value.
The architecture of the door sections is designed to guarantee supreme cohesion and utmost robustness.
Hot galvanized material and the supportive polyester primer coating provides the finest protection available against the detrimental effects of weathering. The additional embossment of the surface makes the door sections substantially less susceptible with a smooth surface to damage, weathering and wear and tear.
For use in heated halls
Industrial doors must not only be extremely sturdy, they also must exhibit good thermal insulation characteristics. Hörmann's SPU 42 door is a proven sectional door made of steel sections that optimally fulfils these requirements. Thanks to a combination of steel and PU rigid foam, the door leaf is both robust and insulating.
The elegant Micrograin surface
With its delicately lined profile, and a smooth surface with subtle ribbing at the section seams, this impressive new surface complements the elegance of modern architecture.
Exquisite workmanship
The hollow space in the double-skinned door leaf is uniformly foam-filled, which binds the 100% HCFC-free polyurethane rigid foam to the steel shell. This 42-mm-thick insulating core provides for the convincing robustness and thermal insulation.
The surface of SPU 42 doors is Stucco-textured as standard, but the door is also optionally available in an elegant Micrograin version.
Depending on the overall height of the door, sections are provided in the height combinations 625/750 mm and 375/500 mm. Optional glazing provides natural light inside. Secure and practical pedestrian passage is possible with an additional wicket door with trip-free threshold.
Call today on 0800 525 442 for more information.

Traffic White
RAL 9016

Pure White
RAL 9010

Grey Aluminium
RAL 9007

White Aluminium
RAL 9006

Grey White
RAL 9002

Terra Brown
RAL 8028

Anthracite Grey
RAL 7016

Moss Green
RAL 6005

Gentian Blue
RAL 5010

Flame Red
RAL 3000