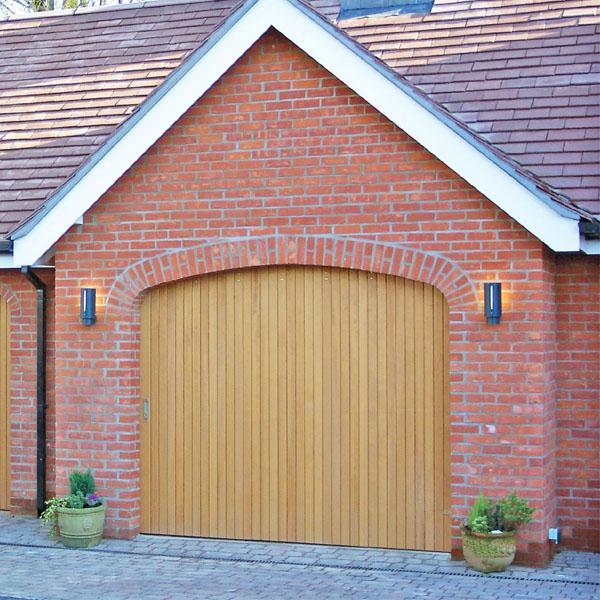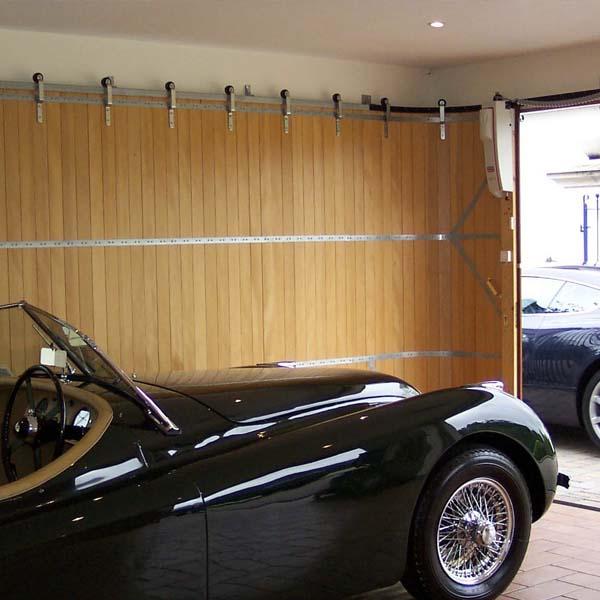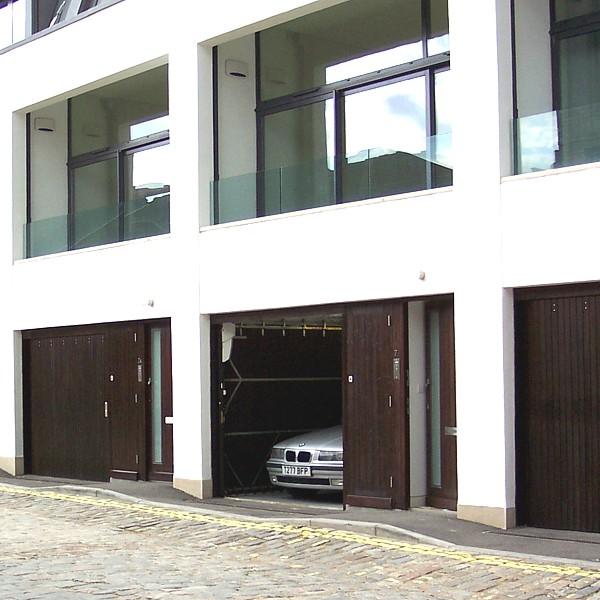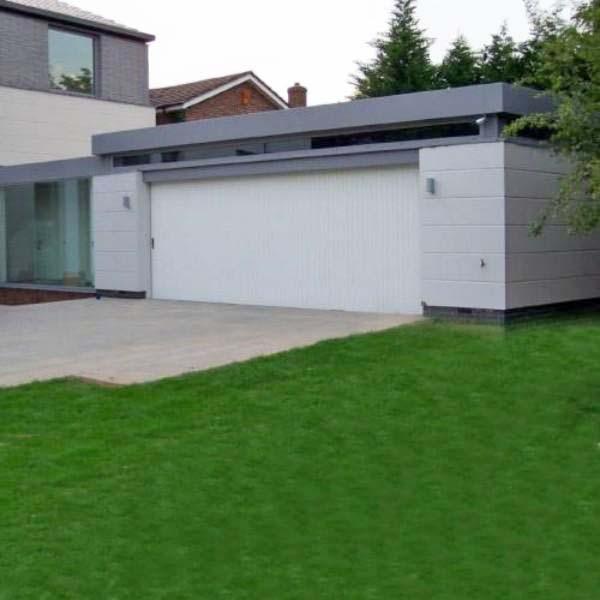 Rundum Meir Original Timber Door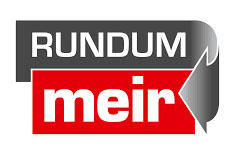 Manufacturer:
Rundum Meir
Door Type:
Round the Corner
A truly outstanding garage door system - simple in construction, smooth and stylish with almost any size available.
To make an enquiry about this product, please click the button "Make an enquiry" below this message, or call 0800 525 442
The Rundum Meir Round-the-Corner timber garage door model is a traditional round the corner door constructed using naturally sourced high quality materials. Traditional designs for traditional properties and bespoke designs for more contemporary looks. As a round the corner door slides horizontally and curves around a corner into the garage the designs are all based around vertical boarding as this is the only physical way the door can operate.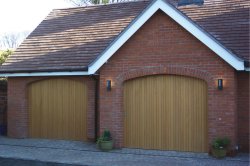 Rundum Meir doors have been manufacturing high quality timber doors for over 40 years.
To open a Rundum Meir garage door sliding sideways can be carried out with the minimum of ease and produces no issues for vehicles parked directly in front of or behind the door. Open just a little and you have a pedestrian entrance, open halfway for one car on a double width garage or open fully for both cars.
Of course there is no restriction on width for triple, quadruple and wider openings in a single door unit or a bi-parting system.
All doors can be manual or electric operated with a variety of access control systems to suit your requirements.

They combine the functions of using the garage door as both a door for your car and a door for pedestrians use to make life that little bit more easier.
The garage doors run smoothly, quietly and can be manually operated by anybody - even children! This is due to the design including no springs which removes the threat of doors dropping inadvertently causing accidents or cables to break.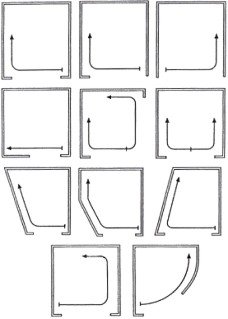 Various bottom track arrangements are available including a bottom rail cut into the floor, a surface mounted bottom rail and a rail suitable for when very little headroom is required for installation.

The Original Rundum can be tracked to follow walls at 90 degrees, curving, obtuse, acute, straight or all the way round if required. This makes it ideal for garages with limited space and odd angles especially when you consider the option of a false wall system so you may retain shelf space if required.
Manual & remote control operation are both available on request at any size of garage door.
2 basic types of electric operator are used for the Rundum, straight down the wall using a boom type operator or a motor attached to the front leading section of the door and driving through a rack and pinion system.
Door sizes are available up to almost any size in this near-limitless range of garage doors. These are available in single sections or bi-parting separating curtain-like sections.
For more information on Rundum Meir Round The Corner Timber garage doors, view our Rundum Meir Feature
There are a variety of timbers available including Spruce, Superior Spruce, Nordic Pine, Larch, Cedar, Oak, Sapele & Iroko. Doors can be stained to make them more durable and waterproof.
Further information can be provided upon application.