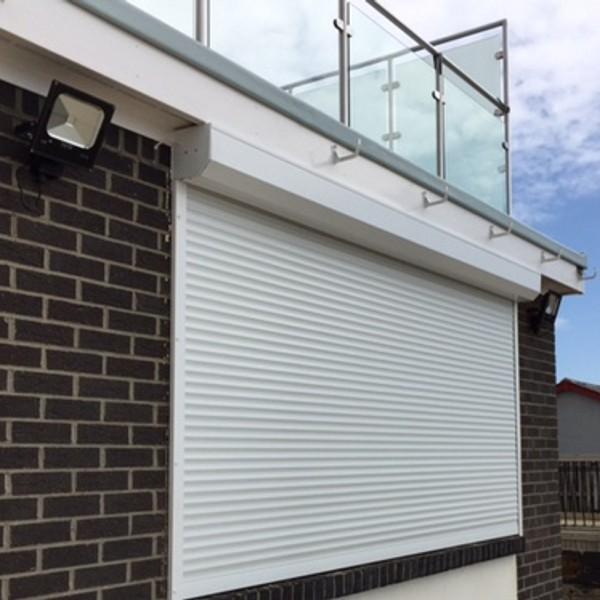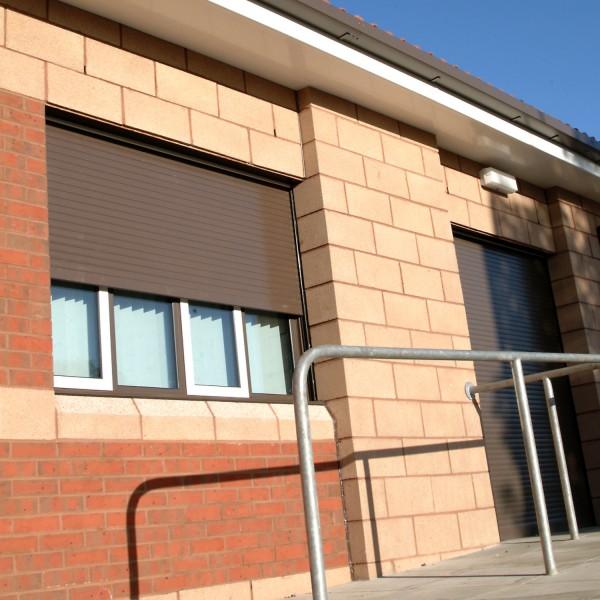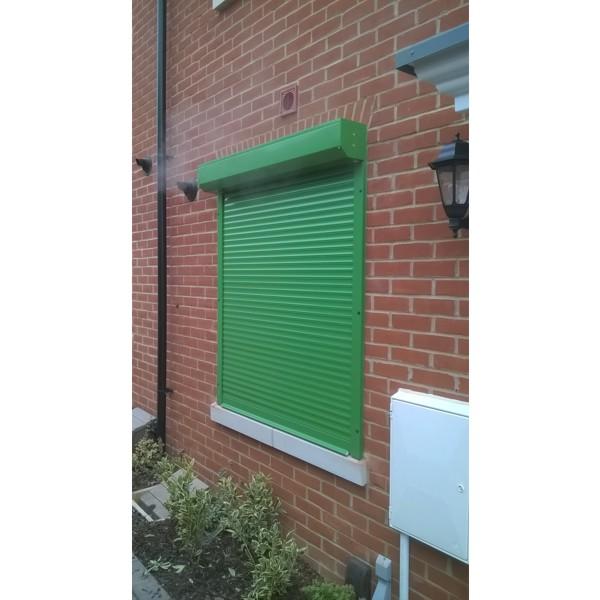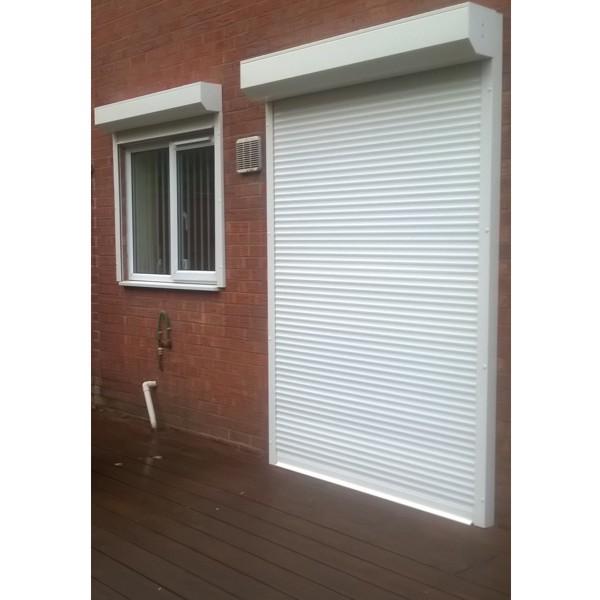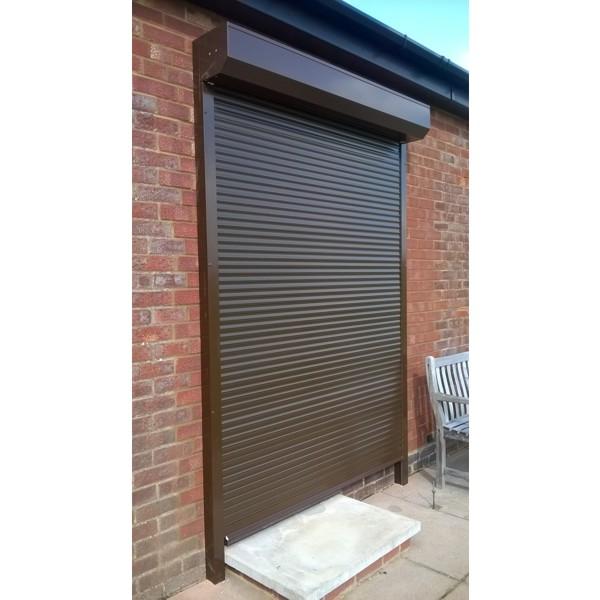 SeceuroShield 38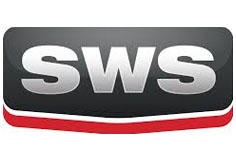 Door Type:
Physical Security
A double-skinned, extruded aluminium slat forms the basis for a very strong security window and door shutter.
To make an enquiry about this product, please click the button "Make an enquiry" below this message, or call 0800 525 442
description
colour finishes
The SeceuroShield 38 is a multi-purpose security shutter that is ideal for use on both homes and commercial applications.
This is a security shutter constructed from extruded aluminium slats 38mm high and 9mm deep to form a shutter generally used for high security domestic apllications and medium security commercial/office applications.
This security door and window shutter is available up to 4000mm wide and 5000mm high in electric single phase operation. The shutter is available as a manual operation but with a lower maximum height of 2800mm.
Various options for control are available when electric including keyswitch, rocker switch, remote control and a range of various timers.
Shutter Slats
The SeceuroShield 38 uses a double skin extruded aluminium slat. It is 38mm deep and 9mm thick with a nominal weight of 8kg/m².
Bottom Slat
Extruded aluminium 60mm deep slat with reinforcing angle. Available with rubber in place of reinforcing angle as a no cost option.
Shutter Box
Die cast aluminium end plates with two piece roll formed aluminium casing. Larger sizes will be supplied with zinc plated steel end plates.
Guide Rails
Extruded aluminium with box section for fixing and reinforcement and high density 6mm pile brush seals. H30 guide profile as standard, H17 and H25 are available on request and H40/S is available at extra cost. H17 guide rail is suitable for internal use only.