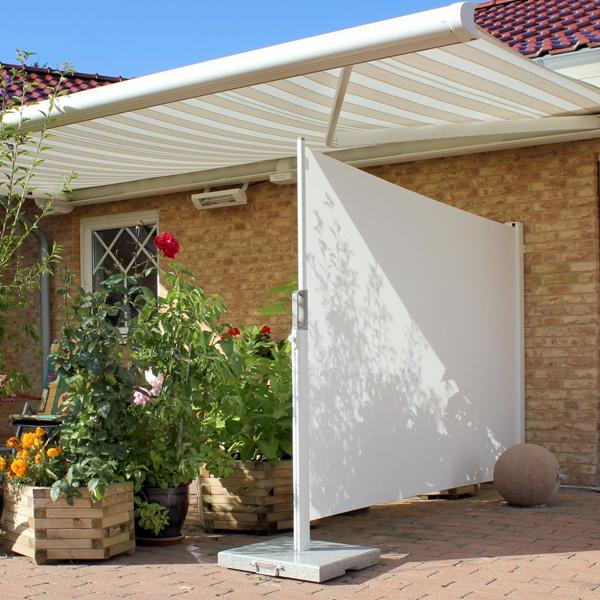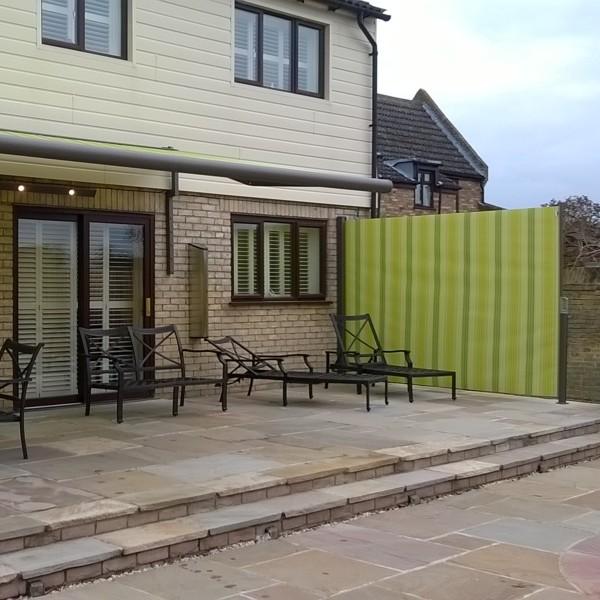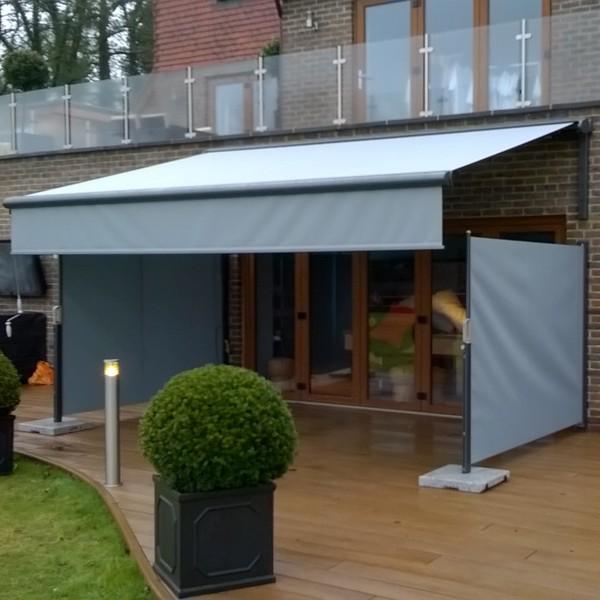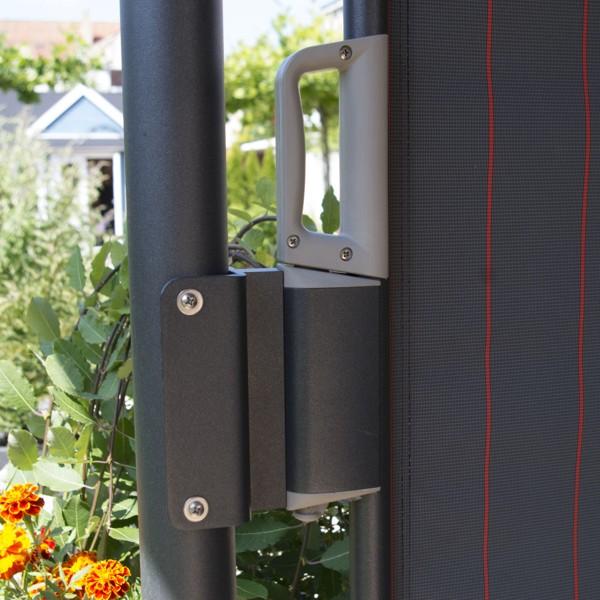 Markilux 790 Side Screen

The perfect solution to uwanted, low-lying sun and covenient for creating added privacy.
To make an enquiry about this product, please click the button "Make an enquiry" below this message, or call 0800 525 442
description
colour finishes
Design
The Markilux 790 Side Screen is a great addition to any Markilux Shading Product.

The 790 Side Screen provides protection from the side against low-lying sun, light wind and will also give you extra privacy.

The round front profile with it's easy grip handle is simply pulled out of the cassette.

When retracted the cover is protected from the weather by the cassette, which encloses it completely.
Technical Specification
Simple operation.

Taut cover thanks to the internal, pre-tensioned spring.

Easy cassette fixture to the side or the rear.

Unlimited choice of fixture points thanks to the sturdy, self-supporting cassette.
Optional Accessories
Fixture of the docking post optionally by insertion into a ground sleeve or by bolting the welded bottom plate to a solid surface.
Frame colours:
Traffic White RAL 9016
Metallic Aluminium RAL 9006
Grey Brown, similar to RAL 8019
Anthracite Metallic RAL 5204