Teckentrup High Performance Hinged Garage Doors

Teckentrup 62 High Performance Side Hinged Garage Doors
Main entrance doors into homes are becoming far higher performance than ever before with far more robust and attractive materials being used. Steel is one of those materials with high levels of strength and stability but combined with modern paint, aminating and finishing methods now places this material as one of the fastest growing materials used in hinged doors in the UK.
German Built Doors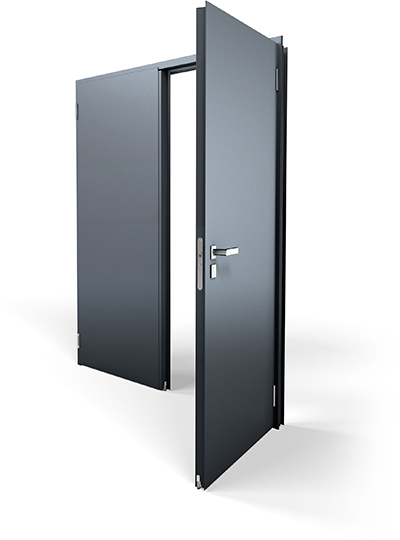 The Teckentrup 62 Swing Secure brings previously unseen levels of performance and quality into the side hinged door options available.
All the aspects to create the perfect performance are dealt with – Thermal transmittance, Windload resistance, Watertightness, Air permeability and operating forces. All of these are tested and certified in these high performance hinged doors.
On top of this you also have the option of increasing the already high security levels to a Secured by Design Police preferred specification or RC2 rating for even higher security.
If you care about your garage and the contents and see the benefits of side hinged doors with real performance the Teckentrup 62 is the only choice.
Features Include:
- Made to measure to the millimetre
- 62mm double skinned steel panel construction – commercial grade
- Sizes up to 3000mm wide and 2360mm high as standard, larger available on request
- Factory built and assembled for the fastest installation on site
- Options for the Sub frame shape and size which is always built with the door every time
- High quality hardware as standard with further options available
- Available as certified to EN1627/30 Level RC2
- High quality standard finishes and options for almost any colour
- Hold open stays as standard

Certified Performance
Don't just take our word for it. Not only are the doors and frames CE marked, but have also been rigorously and successfully tested against the following:
- U-Value (Insulation Level): 1.4 Wm2K
- Insulation (Thermal Transmittance): EN 13241-1 B: 1.4 Wm²K
- Resistance to Windload: EN 12424: Class 2
- Watertightness: EN 12425: Class 2
- Air Permability: EN 12426: Class 2
- Operating Forces: EN 12604: 150N
- Operating Cycles: EN1191 C5 (200,000)
- Security (Now as Standard): EN1627/30 RC2 or Secured by Design, Police Preferred Specification