Automate Existing Doors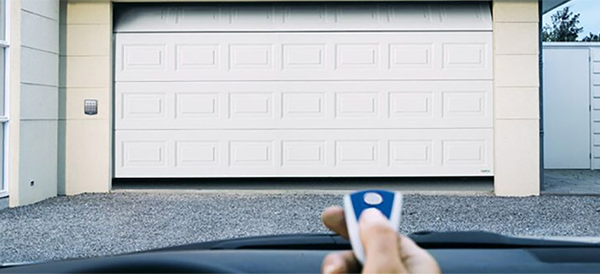 Making an existing garage door into a remote control electric operated door is usually possible, especially if the garage door is less than 10 years old. Many older doors, either manufactured by now non existent companies or just simply too fragile and partially broken should not be made automatic as the safety devices will probably not operate correctly for a start.
Any electric operator with remote control has to have properly set up safety mechanisms in order to prevent the potential crushing of any obstacle whatever the door type is. This is a standard feature on any properly CE marked product with additional safety required for garage doors near public pathways or used by many different people. A risk assessment may be required to clarify items needed. General guide lines are set out below and of you require further information on the best type of motor or manufacturer to use for your door take some notes from the label on the door and a rough size and then give us a call on 01933 229135.
Click the orange icons to find out more about that particular door type.
Automating Retractable Up & Over Garage Doors

Retractable one piece Up & Over garage doors are the easiest type of Up & Over type door to add electric operation to. It consists of the installation of a boom above the structural opening with an electric operator motor installed at the other end. This is simple, easy and straightforward and should be the most cost effective too. The action is simple and smooth and also allows the addition of extra locking mechanisms for added security.
Automating Canopy Up & Over Garage Doors
To add automatic operation to a Canopy Up & Over garage door, you will require a suitable bow arm conversion kit. A bow arm conversion kit allows for the simple and easy operation of a canopy garage door. Due to their difference in opening with a retractable garage doors, canopy garage doors would struggle to give the same results with a retractable garage door electric set up. The bow arm conversion kit is fitted against the back of the garage door panel and attached to the operator boom.he boom pulls the garage door and the bow arm kit is able to slide and tilt which allows the garage door to fully open with the only loss of headroom being about 120-150mm of the bow arm itself.
NEW: Hormann and Garador have recently released a world-first in operating canopy up & over garage doors, replacing the inconveniences a bow arm kit may cause.
Automating Side Hinged Garage Doors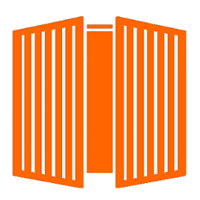 Nearly all side hinged garage doors can be automated using 2 tried and tested methods.
These methods are: Swing Arm Conversion Kits Electromechanical or hydraulic operators Swing arm kits work in the same way a retractable up & over operator would work, however two pivotable arms are fixed to each side of the side hinged garage door and then attached to the carriage on the operator boom.
As the carriage in the boom pushes the garage door via the steel rods, the sides separate and the door opens freely.
Electromechanical Operators can use a series of cogs and mechanical elements to open the doors, or use a smoother more powerful hydraulic motor.
Each operator uses the basics of electromechanical operation and work effectively.
Details on these methods can be found on the links below.
Automating Sectional Garage Doors

Sectional garage doors they all be automated by the very nature of their simple and consistent smooth operation method.
All they require is the addition of a boom and an operator and they are ready.
Using a good quality motor system with a sectional door will generally give you a very high level of security particularly if the door is double skinned.
Generally sectional doors all come into the garage a lot further than normal up and over doors and therefore need longer booms for the electric operator to give full opening height.
Side mounted operators are also available for larger commercial specification sectional doors and then a central boom is not necessary.
Automating Roller Shutter Garage Doors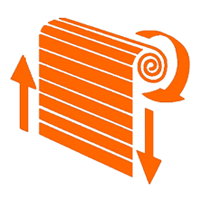 Most Roller Shutter garage doors can be elastically operated however this sometimes requires a severe level of de and reconstruction.
Due to the compact nature of the average roller shutter and the fact that most roller shutter electric motors are situated inside of the curtain roll, the garage door needs to be taken apart to allow the installation of the roller shutter.
This is a time-consuming exercise however it is possible.
Most single skin continuous curtain type roller doors can have a motor bolted onto the shaft on one side to automate and all you need to do is make sure you have the right motor and gearing.
These motors are readily available from ourselves but again take some rough sizes and any label details before calling.
Find out more about automating specific garage door types: