Guide to Buying Roller Shutters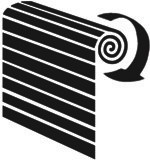 If you're finding out which roller door is best for you, you are likely to already know that roller doors are one of the most practical and versatile garage doors available.
When looking for a new roller garage door, you will probably already have seen there is an enormous choice in the UK, and you could easily be led into thinking they are pretty much all the same - when in fact, they are certainly not!
The differences are enormous in the different roller door types and manufacturers, so we advise that you should be thorough and ask a lot of questions to be sure it will be the right and most reliable roller door for your requirements.
There Are Two Types of Roller Door...
You firstly need to be aware of the two main types of roller garage doors sold in the UK - double skinned, aluminium insulated roller doors and single skin, 'continuous curtain' steel roller doors.
The single skin steel roller door is great for a basic door where insulation, noise and security are not a priority, and they do provide you with plenty of internal headroom above the lintel. They are ideal for a manual door in single sizes and are spring loaded for easy operation; larger sizes however, ideally need to be motorised for ease of operation. See Gliderol doors for the best in this type of roller door.
The double skinned aluminium roller door is made from individual foam filled slats and will roll into a much tighter roll size, usually therefore maximising your garage height for driving through.
This door is generally quieter, usually electrically operated for convenience and will provide higher levels of security and insulation for sound and temperature – BEWARE however of cheap versions of this type of roller door!! Anything aluminium with electric operation under around the £600 mark in a single garage width size is to be kept well clear of and you are better off with the single skin steel roller door as it will serve you better and longer as well as being legally compliant.
| | |
| --- | --- |
| Aluminium Roller Door - Double skinned and insulating | Steel Roller Door - Single skin, non-insulating |
The images above show the subtle differences between the aluminium (left) and steel (right) slats, and you can see the foam-filled, insulating slat in comparision to the single steel sheet.
Both aluminium and steel roller doors have their uses in different applications and budgets, and an informed decision can be made on your personal requirements. If you need assistance in this, don't hesitate to drop us a call or e-mail!
What Makes a Good Roller Garage Door?
As mentioned prior, roller doors can all visually appear to be very similar, so making a decision on one being better than another can be hard.

It is the quality of components that really makes the difference and, although low prices are tempting, we know all too well the trouble and frustrations of buying cheap with roller doors. It will always lead to reliability issues as there are so many moving parts that have to perform correctly together in order for the whole door to work, and to continue working. Most of the most important moving parts in a roller garage door cannot generally be seen, which can make choosing the right door more difficult.
We advise that you look for doors using German or Northern European manufactured aluminium slats for strength and durability, as they are one of the most experienced at these types of products. Look for manufacturers who have been producing doors for at least five years as this is the minimum period for a good reliable motor drive unit to have a guarantee for, and you should expect a lot longer without issues as standard. Also ensure that the door is using the latest electronic control systems for opening and closing the door and has the correct safety features installed for the application intended.
To avoid cheap, unreliable doors, it would be best to look into quality, knowledgable and well-established manufacturers.
Roller Door Manufacturers
To say one roller door is the best depends on useage, size and other factors but there are some clear leaders in roller door manufacturing in the UK – Seceuroglide, Hormann, Gliderol and Samson to name four.

Which Options are Best?
For most electric operated roller doors you should expect at least two hand held radio transmitters to open and close the door from up to 20 metres away, preferably with 'rolling code' technology. Operation by your smart phone is now becoming readily available to for convenience with GSM 'text control' also available on any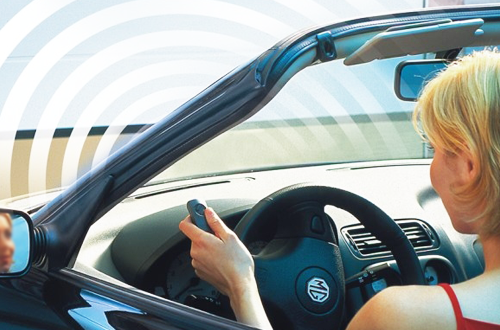 mobile phone.
You should also expect an internal wall mounted control box and receiver unit with a courtesy light built-in that comes on for about three minutes when the door is operated, although some offer adjustable timers as well as additional low voltage lighting add on options. An internal manual override system is also an essential standard item which is a winding handle that engages on the motor side to drive the motor in the event of a power failure.
Above this, you can specify control accessories such as external digital keypads or key switches, emergency external manual override systems to ensure access to the internal override if you do not have another door into your garage or even a battery back up system to give several normal operations even when there is no mains power.
In recent years there has of course been the introduction of smartphone controlled doors as well as the ability to switch extra lighting, control the timing on the lighting, GSM phone control and low voltage lighting options for outside and inside the garage all controlled by the roller door control box - see SeceuroGlide for these options.
Options for the actual roller door itself include vision slats to let natural light into the garage using cut out sections with polycarbonate glazing inserts, extra wide side guides for increased security, aluminium hood covers for the curtain roll to enclose the entire rolling mechanism and sloping bottom slats for where the ground is not level.
Other options include tricks such as smartphone apps to give control of your roller door from your mobile phone - alarm systems to detect if an attempted break in is taking place - auto closing facilities so you never forget to close your door and 'Secured by Design' specifications to give total peace of mind for security.
What Colours are Available?
The standard colour range for aluminium roller doors is usually 10 – 20 tough painted colours, and for single skin steel doors there is usually a plastisol coated colour range of about 15 colours.
As of 1st Feb 2013 we can offer the SeceuroGlide range in ANY RAL colour if required for an additional charge, providing the ultimate choice in regards to appearance!
For even more options you can specify laminate coated, woodgrain effect finishes, offering up to 50 beautiful colours and wood effects to match oak, rosewood, mahogany and many other finishes associated with either real wood or Upvc doors and windows from other manufacturers. Samples are usually available for these on request.
The three images below are just a small snippet of our installations, where you can see three of the most popular finishes for garage doors.
What Sizes are Available?
For domestic roller garage door specifications generally the largest width available is 5200mm and the maximum height is 3000mm. Larger doors are available but the slat type and specification may change and be larger or in double skinned steel. The guides and curtain roll size would also change at doors over 3000mm high and careful consideration would need to be given to installation on very large doors making sure the structure you are fixing to is sufficiently sound
What about Security?
Higher levels of safety are always required when your door is in close proximity to a public path or highwayAs mentioned earlier it is possible to specify certain roller doors to a 'Secured by Design' level 1 specification. Basic mechanical design features in a descent roller door will make it very secure as standard but it is also surprising how easy certain roller doors can be broken into when there is little attention paid to the method by which the curtain is held secure when closed or sub standard curtain slats are used. The electric motor is what holds a basic roller door closed and secure, but with a door like the Seceuroglide it also incorporates a patented security system holding the curtain firmly in place when closed to give no chance of lifting the curtain from outside and applying force in an attempt to dislodge the curtain internally.
Security is the main consideration for most garage doors so pay attention to the locking system on any roller door you may choose to look at. See the Seceuroglide Excel for a 'Secured by Design' roller door

Conclusion?
Buy cheap with a roller garage door and you will almost certainly buy twice!! Do not be tempted by unrealistically low prices with roller doors as they will definitely let you down very quickly. If you don't have the financial budget for an aluminium insulated roller door, then we recommend you buy a single skin steel door as it will be better than any cheap aluminium roller door. Make sure your door is compliant with CE regulations and has a bottom edge safety detection system as standard.
If you want any further advice, prices, drawings, specifications or colour samples then call or email us now.
See our roller garage door overview and further links for information