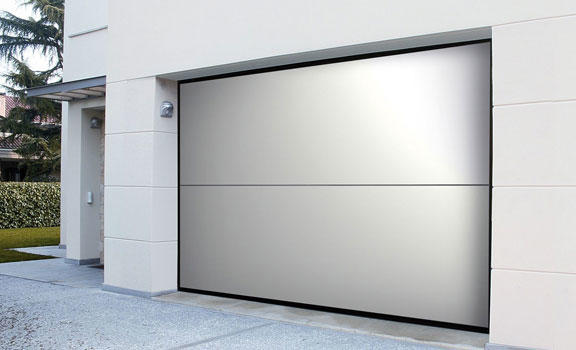 Overlap Trackless
The Domina Overlap door manufactured by Silvelox is a unique and special garage door cappable of offering vertical opening and all the beneifts of a sectional door but without any internal tracking whatsoever.
It is always purpose made and offers excellent security and insulation.
The Delta Overlap Air consists of assembled plain panels for a refined, contemporary an

The horizontal lines featured on the panels make this a door of contemporary harmonisat

The timeless elegance of a panelled appearance makes this an appropriate door for a mor

The distinctive panel production makes for a door with strong personality and style.

Wider lines emphasise the sleek design of the door, creating a determined character.